Roe v Wade lawyer says President Trump poses biggest threat yet to abortion rights
Sarah Weddington, who won her case when she was just 26 years old, said she was 'very concerned' about the future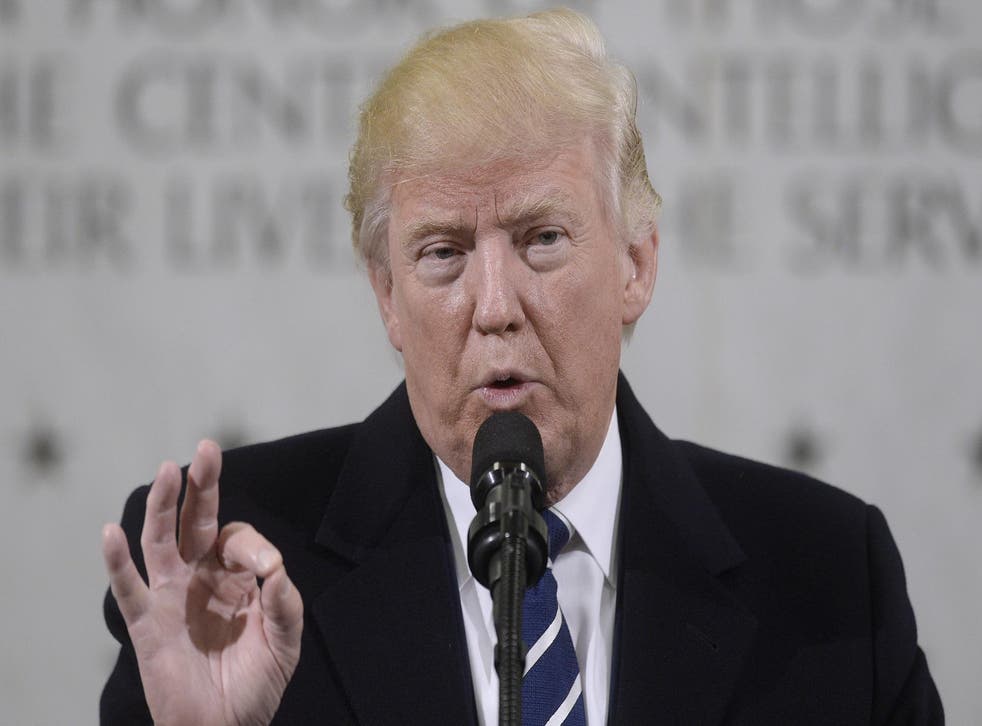 The lawyer who fought and won her case in Roe v Wade at the age of just 26 has said that President Donald Trump posed the biggest threat yet to abortion rights.
Sarah Weddington, now 71, did not have much legal experience when she ended up in front of the Supreme Court in 1973, arguing that her client had the right to terminate her pregnancy. The decision by the nation's highest court in her favour was a massive turning point for women's reproductive rights.
Yet more than four decades later, that victory has moved into more fragile territory.
There are far fewer outspoken pro-choice Republicans today, said Ms Weddington, as abortion is increasingly seen as a partisan issue.
"There were a lot of Republicans for choice, a number of Republican members of the state legislatures and Congress who were pro-choice. [Republican] President Ford and Mrs Ford were both pro-choice. You had a considerable number of Republicans who were pro-choice. I can't name those Republicans today," Ms Weddington told NBC News.
"I think everyone who cares about the Roe v Wade issue and other reproductive rights is very concerned about what will happen," she added.
As President Trump and Vice President Mike Pence settle into the White House, new fears have arisen over women's rights.
In pictures: Women of the world march against Trump

Show all 32
Mr Trump will soon appoint a Supreme Court justice to fill the gap left by the late Justice Antonin Scalia. Even though another conservative pick will not necessarily overturn the 1973 law, a second or third pick in the future could turn the majority of justices towards a pro-life stance.
Roe v Wade has faced threats since it was made into law, including the 1992 Southeastern Pa v Casey. The Supreme Court affirmed the findings of Roe v Wade in this case, but it was a turning point for individual states who found they had more power to control abortion restrictions at the moment of conception.
There have been 238 restrictions imposed at state level since 2010, the American Civil Liberties Union found, and 50 last year alone.
Shortly after the November election, Ms Weddington wrote on Facebook that she was watching and supporting action by Planned Parenthood and other organisations.
"There will be different stories from state to state; different concerns and different focuses," she wrote.
"A lot of people have invested time and resources to ensure all women have access to all their reproductive choices. These people must keep working. And they must reach out to younger people who have the energy and passion to continue this fight."
A January survey from the Pew Research Centre found 70 per cent of Americans did not want to overturn Roe v Wade.
Yet activists have been concerned by creeping state legislation, which saw the likes of states banning abortions as soon as a baby's heartbeat could be heard and forcing women to undergo an ultrasound and hear a doctor's description of the fetus, even if she does not want to hear the details.
In June 2016, the Supreme Court struck down Texas's "unconstitutional" attempts to shut down abortion clinics by lumping extremely strict restrictions on them.
Despite the decision, 16 states have banned abortion at 20 weeks. Even if Roe v Wade is not overturned, many state laws potentially violate the federal law.
The ACLU and Planned Parenthood filed the first wave of lawsuits against three states last year and warned they would fight the government every step of the way.
Register for free to continue reading
Registration is a free and easy way to support our truly independent journalism
By registering, you will also enjoy limited access to Premium articles, exclusive newsletters, commenting, and virtual events with our leading journalists
Already have an account? sign in
Register for free to continue reading
Registration is a free and easy way to support our truly independent journalism
By registering, you will also enjoy limited access to Premium articles, exclusive newsletters, commenting, and virtual events with our leading journalists
Already have an account? sign in
Join our new commenting forum
Join thought-provoking conversations, follow other Independent readers and see their replies