Donald Trump to visit his 'very ill' brother Robert in New York hospital
President's brother was hospitalised in intensive care in June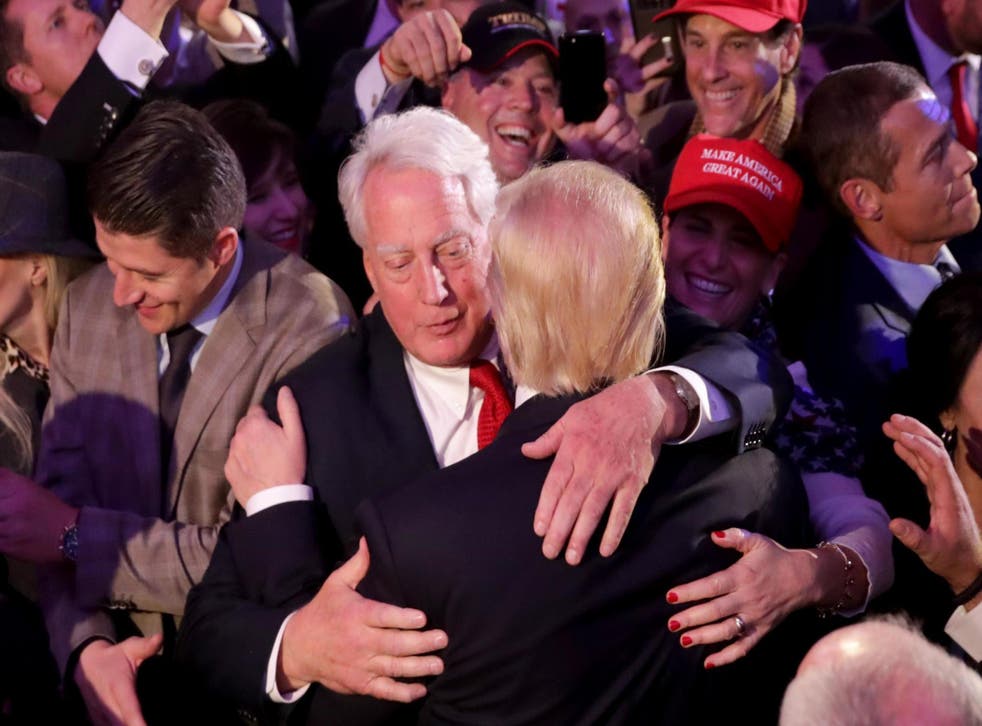 Donald Trump is expected to visit his younger brother Robert in the hospital Friday following reports the 72-year-old is "very ill".
On Friday, a senior White House official told NBC News that the president would travel to New York City for a visit sometime in the afternoon.
The senior official also added that the president has "a very good relationship with his brother".
While the reason for Robert's hospitalisation is currently unknown, a White House official told the outlet he is "very ill".
According to White House Press Secretary Kayleigh McEnany, the president will share more details about the visit later in the day.
Robert's hospitalisation comes after he was previously in the intensive care unit at Mount Sinai hospital in New York City in June, according to ABC News.
Following his release from the hospital, Robert sued his niece Mary Trump over her plan to publish a book about the Trump family titled: Too Much and Never Enough.
At the time of the suit, Robert said he was "deeply disappointed" over his niece's decision to write the tell-all book, according to ABC News.
The president's brother also said that he and the "entire family" were "so proud of my wonderful brother, the president."
In 2016, Robert told Page Six that he was living on Long Island and was "gainfully retired".
Join our new commenting forum
Join thought-provoking conversations, follow other Independent readers and see their replies