Donald Trump delays talking about potential conflicts of interest until January
The president-elect will keep Americans guessing for another month as to how he plans to avoid conflicts of interest
Rachael Revesz
New York
Tuesday 13 December 2016 01:00 Comments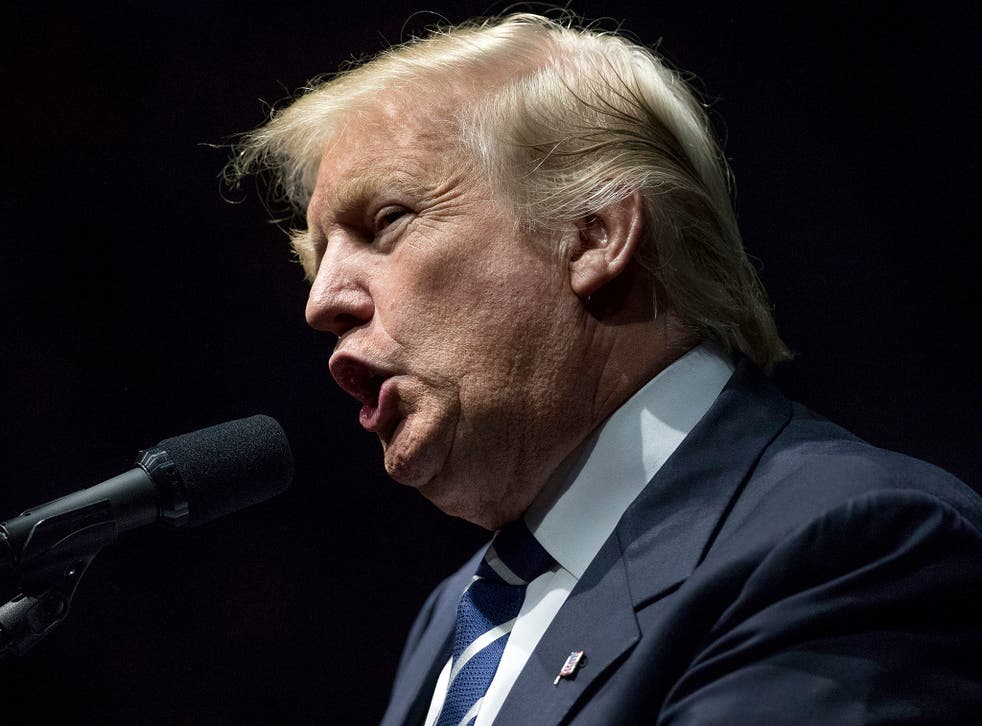 Donald Trump has pushed back an announcement about how he would manage potential conflicts of interest between being the president and owning a real estate empire.
His spokesman Sean Spicer told Reuters: "The announcement will be in January."
The announcement had been scheduled for 15 December, four days before the electoral college are to convene across the US and rubber stamp the official election of Mr Trump as president.
His plans on how he would separate himself "in total" from his global businesses was widely anticipated. He had promised to hold a press conference - something he has not done since July.
But the president-elect is still embroiled in the selection of his cabinet, including secretary of state, and another 4,000 government positions.
Time is running out for Mr Trump. He must make all his appointments and sort out potential conflicts of interest before he is inaugurated on 20 January.
His campaign manager Kellyanne Conway said the announcement has been delayed to ensure "he gets it right".
"There's no reason to rush if the procedure is not ready," she told CNN.
She blamed the holiday season as a contributor to the delay, as well as the complex nature of his many and varied business holdings around the world, as he and the team work out how to transfer his business interests to his adult children and his other trusted business associates.
Several lawyers, including George W Bush and president Barack Obama's former ethics lawyers, argued that Mr Trump could be in risk of breaching the US constitution on day one of his presidency due to his holdings in businesses around the world.
Most presidents answer questions a few days after the election. It has been five weeks since the 2016 election and the press has only heard of Mr Trump via rallies on his "thank you tour" and via his twitter account.
The most recent potential of conflict, and the closest to the White House, is his new hotel in Washington DC.
The Trump International Hotel on Pennsylvania Avenue has already held groups of foreign diplomats, showcasing the hotel's most expensive suites for when they are next in town.
Mr Trump previously said he would put his assets in a blind trust, which would be managed by his children.
But the waters became muddied as it was reported that he sought security clearances for his children, including his son-in-law Jared Kushner. Mr Trump denied seeking clearances for his family.
His eldest daughter, Ivanka Trump, had sat in on meetings with world leaders like Japanese prime minister Shinzo Abe.
He then declared he would divest "in total" from his companies but did not offer further details.
The news of the delays comes shortly after it was revealed the president-elect would remain an executive producer to his former reality show, The Apprentice. His campaign manager, Kellyanne Conway, said he would only be involved in the show in "his spare time".
Register for free to continue reading
Registration is a free and easy way to support our truly independent journalism
By registering, you will also enjoy limited access to Premium articles, exclusive newsletters, commenting, and virtual events with our leading journalists
Already have an account? sign in
Join our new commenting forum
Join thought-provoking conversations, follow other Independent readers and see their replies