Donald Trump will announce a deal with Carrier that he will keep a factory in the US, following false claim made about Ford
The President-elect and Mike Pence will appear at the plant on Thursday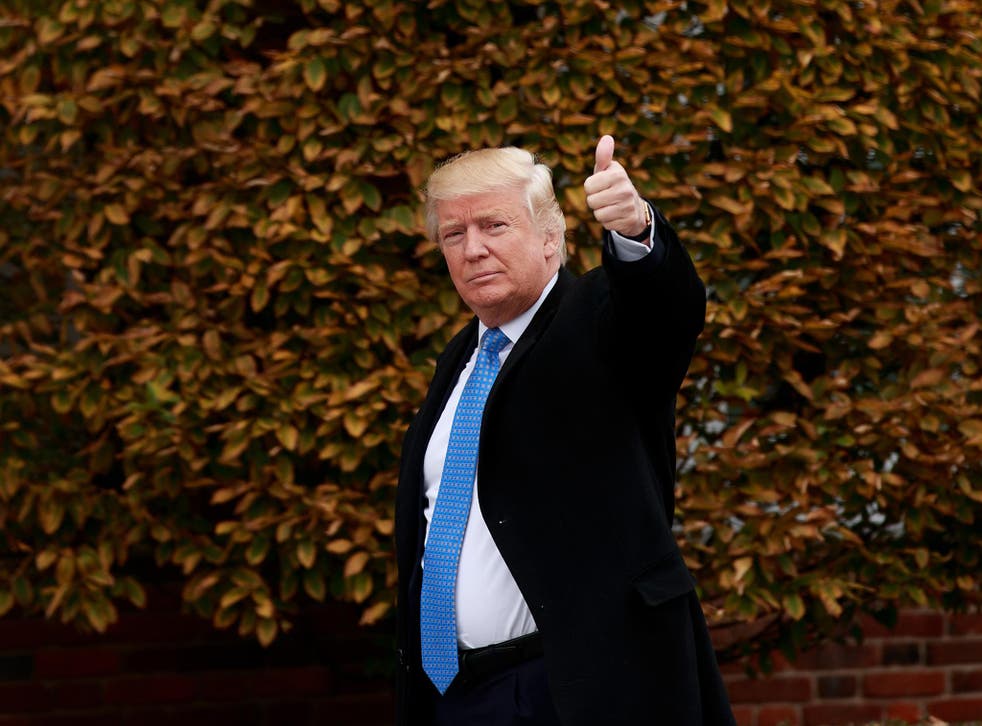 President-elect Donald Trump and Vice President-elect Mike Pence are expected to speak at the Carrier plant in Indiana after they reportedly struck a deal to keep the company from moving jobs to Mexico.
The New York Times reports that the Trump transition team and the air-conditioning company confirmed that they had reached an agreement ahead of the planned appearance at the Indianapolis plant on Thursday.
Earlier this month, Mr Trump falsely claimed that he was instrumental in keeping a Ford plant from moving its production to Mexico, saving some 4,700 workers' jobs. But Ford never actually had plans to move that particular plant south of the border.
"We are pleased to have reached a deal with President-elect Trump and Vice President-elect Pence to keep close to 1,000 jobs," Carrier said in a statement on Twitter.
Carrier and its parent company United Technologies will likely benefit from a Trump administration in the White House, as the New York business magnate plans to soften regulation on big business.
According to the Times, some 10 per cent of United Technologies' $56bn comes from the federal government. The Pentagon alone is the company's most significant customer, as they build engines for many of the Air Force's fighter planes.