Donald Trump offers to help Charlie Gard after UK court rules life support machine to be turned off
Members of Trump administration have spoken to Charlie's family 'in calls facilitated by the British government', said Trump's media director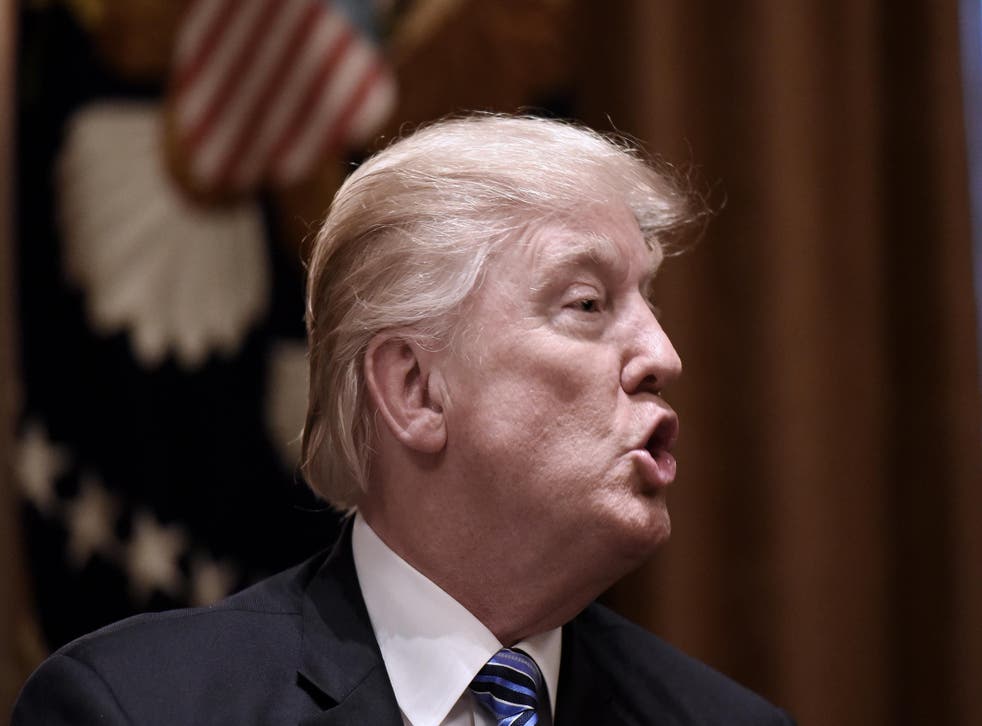 Donald Trump has offered to help Charlie Gard, a critically ill 10-month-old who is being treated in London.
The news comes after a UK court ruled the infant's life support machine should be turned off.
In an unusual move, the US President tweeted, "If we can help little #CharlieGard, as per our friends in the UK and the Pope, we would be delighted to do so."
The contentious issue has been covered by several right-wing publications, describing the court as a "death panel", a chance to turn against publicly-funded healthcare.
Mr Trump has been accused of sending other tweets as "distractions" from wider issues such as the new health care bill that Republicans are trying to get through.
Helen Aguirre Ferré, the director of media affairs at the White House, said: "Upon learning of baby Charlie Gard's situation, President Trump has offered to help the family in this heartbreaking situation.
"Although the President himself has not spoken to the family, he does not want to pressure them in any way, members of the administration have spoken to the family in calls facilitated by the British government. The president is just trying to be helpful if at all possible.
"Due to legal issues, we cannot confirm the name of doctor or hospital where the baby could be treated in the United States."
Mr Trump's lawyer Jay Sekulow said he had contacted his French office to see if he could intervene.
"We must always fight for life," he tweeted.
Under the President's tweet about the child, who has a rare genetic condition and has brain damage, right-wing commentator Paul Nehlen said that the case is "further proof that socialism kills".
Charlie Gard's parents, Chris Gard and Connie Yates, had been expecting the support to be turned off on Friday.
Great Ormond Street Hospital (GOSH) said it would continue Charlie's care to allow the family to spend more time with him.
Pope Francis said the boy's parents should be allowed to "accompany and treat their child until the end".
His statement came the same day that people gathered outside Buckingham Palace to protest the decision to allow the boy's treatment to end.
In pictures: President Donald Trump on tour

Show all 39
On 27 June his parents lost their final legal appeal to take their child to the US for experimental treatment, for which they raised £1.3 million via crowdfunding.
Charlie's parents had asked European court judges in France to consider their case after the High Court, Court of Appeal and Supreme Court in the UK ruled in favour of GOSH doctors.
But the European Court of Human Rights refused to intervene last week.
The hospital also denied their request to take their child home to die.
Charlie cannot see, hear, move or cry and has been receiving treatment since last October.
His mother, Ms Yates, said the crowdfunding money would go to a charity for mitochondrial depletion syndrome if Charlie was not able to benefit from the funds.
Register for free to continue reading
Registration is a free and easy way to support our truly independent journalism
By registering, you will also enjoy limited access to Premium articles, exclusive newsletters, commenting, and virtual events with our leading journalists
Already have an account? sign in
Register for free to continue reading
Registration is a free and easy way to support our truly independent journalism
By registering, you will also enjoy limited access to Premium articles, exclusive newsletters, commenting, and virtual events with our leading journalists
Already have an account? sign in
Join our new commenting forum
Join thought-provoking conversations, follow other Independent readers and see their replies