Donald Trump declares he will have 95% of African American vote after four years
The Republican nominee is currently ranking low among African Americans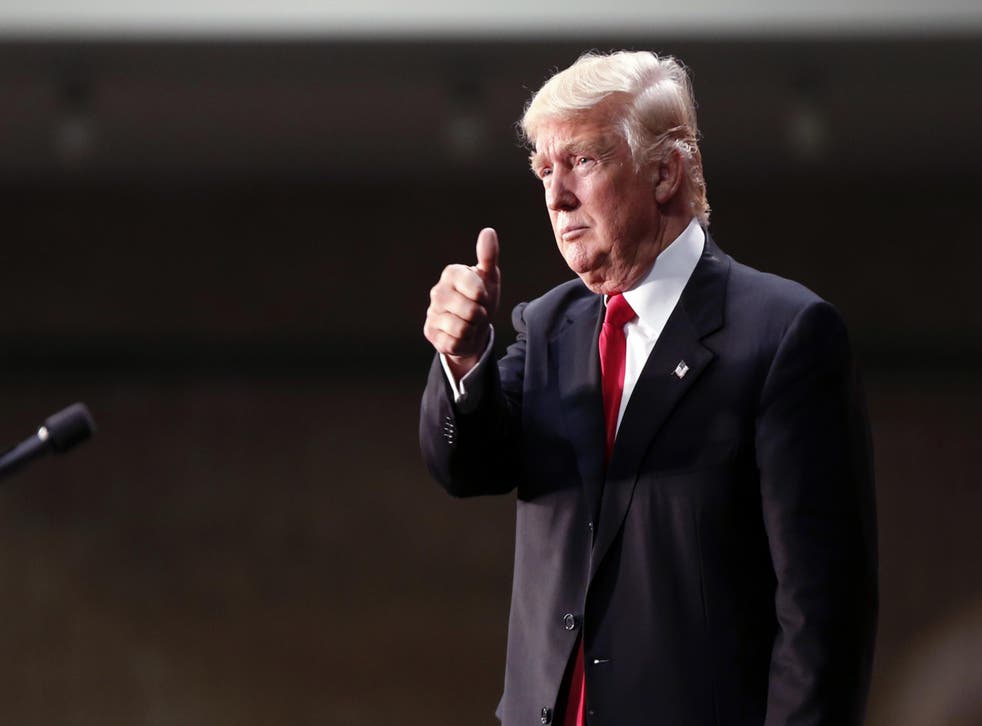 "What the hell do you have to lose?"
It wasn't Donald Trump's strongest sell to African American voters, but the black community has become an increasing focal point of his recent speeches, including on Thursday in North Carolina and Friday in Michigan.
"You're living in poverty, you have no jobs, your schools are no good," he insisted. "If you keep voting for the same people, you will keep getting exactly the same result."
He added that his rival, Democrat Hillary Clinton, "would rather provide a job to a refugee" than to unemployed young African Americans, "who have become refugees in their own country".
Ms Clinton has since responded to the remarks, calling them "so ignorant it's staggering".
And Mr Trump wasn't finished. "At the end of four years, I will gain over 95 per cent of the African American vote, I promise you," he told the mostly white crowd.
The Republican nominee has work ahead of him to persuade black voters to cast their ballot in his favour come 8 November. According to CNN, he is polling around 2 per cent of African American voters.
His speech on Friday was held in Dimondale, an area with 93 per cent white residents, according to the latest census.
"If African American voters give Donald Trump a chance by giving me their votes, the result for them will be amazing," Mr Trump declared in North Carolina, just two months after he declined an invitation to attend the National Association for the Advancement of Colored People's convention in Cincinnati.
Donald Trump's most controversial quotes

Show all 14
Mr Trump said he would be busy at the Republican convention in Cleveland, a neighbouring city. Ms Clinton did attend.
The NAACP president, Cornell William Brooks, retweeted a USA Today article which accused Mr Trump of verbally inciting political violence. He wrote alongside it: "When words are weaponised democracies are desecrated by violence. A warning…"
In Michigan, the nominee emphasised the lack of opportunity for young black people and said there were too many Americans that become involved with drugs and crime. He said that youth unemployment among African Americans was more than 50 per cent.
Mr Trump's comments on Friday come shortly after he gave a speech that focused on law and order in Milwaukee, an area that has recently been rocked by the police shooting of 23-year-old black man Sylville Smith and ensuing riots.
Mr Trump's special counsel, Michael Cohen, did not help his plea to black voters after he said that the candidate "knows about the African American problem", without clarifying which problem he was referring to.
Join our new commenting forum
Join thought-provoking conversations, follow other Independent readers and see their replies