Donald Trump fails to mention climate change in Earth Day statement
Former Presidents George Bush and Barack Obama both addressed global warming in their Earth Day statements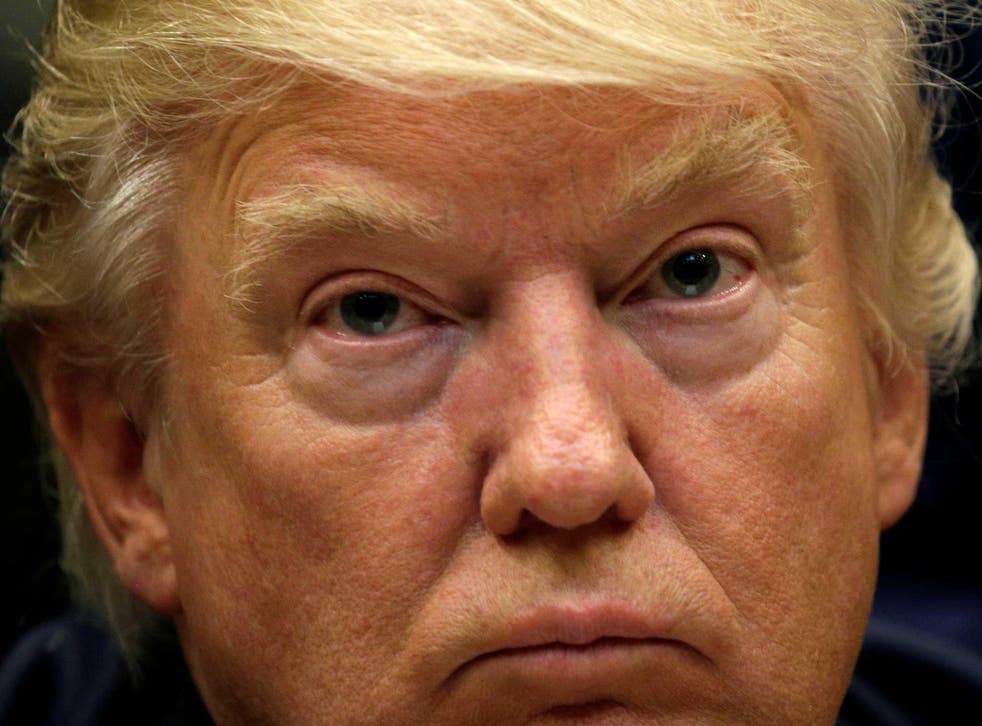 Donald Trump has drawn criticism for failing to mention climate change in his Earth Day statement.
Despite the fact the 47th global annual event urges people to "build a global citizenry fluent in the concepts of climate change and aware of its unprecedented threat to our planet", the President ceased to make any explicit mention of global warming.
The omission marks a significant break with previous US governments. Fellow Republican President George W Bush highlighted the need to address climate change in his final statement and Barack Obama mentioned the term five times in his 2016 earth day statement.
The billionaire property developer sought to defend his team's environmental plans in the statement, saying: "Rigorous science is critical to my Administrations efforts to achieve the twin goals of economic growth and environmental protection."
Last month, Mr Trump signed an executive order overhauling Obama-era rules directed at tackling climate change. The controversial order seeks to suspend, rescind or review more than a half-dozen measures in an effort to boost domestic energy production in the form of fossil fuels.
"My administration is committed to advancing scientific research that leads to a better understanding of our environment and of environmental risks," the statement added. "As we do so, we should remember that rigorous science depends not on ideology, but on a spirit of honest inquiry and robust debate."
The controversial orders Donald Trump has already issued

Show all 9
"This April 22nd, as we observe Earth Day, I hope that our nation can come together to give thanks for the land we all love and call home," he concluded.
Mr Trump, who has previously claimed that climate change is a hoax "invented by the Chinese", later took to Twitter to argue that growth in the economy boosts the protection of the environment.
"I am committed to keeping our air and water clean but always remember that economic growth enhances environmental protection. Jobs matter!" he said.
Mr Trump's comments coincide with thousands of scientists and their supporters marching across the globe to protest against what they perceive to be Mr Trump's rejection of science on Earth Day. More than 600 marches took place around the world on every single continent but Antarctica.
The Trump administration's environmental policies have raised concern among many. Last month, Mr Trump pledged to end "the war on coal" by cutting "job-killing regulations" and putting miners back to work.
The president also released a $1.1 trillion budget outline last month which includes proposed cuts to the Environmental Protection Agency. Under the plan, the EPA's budget is to be cut by 31 per cent and some 3,200 staff to lose their jobs.
Join our new commenting forum
Join thought-provoking conversations, follow other Independent readers and see their replies