Donald Trump expected to thank CIA after weeks of Russia allegations
The meeting marks his first visit to a government agency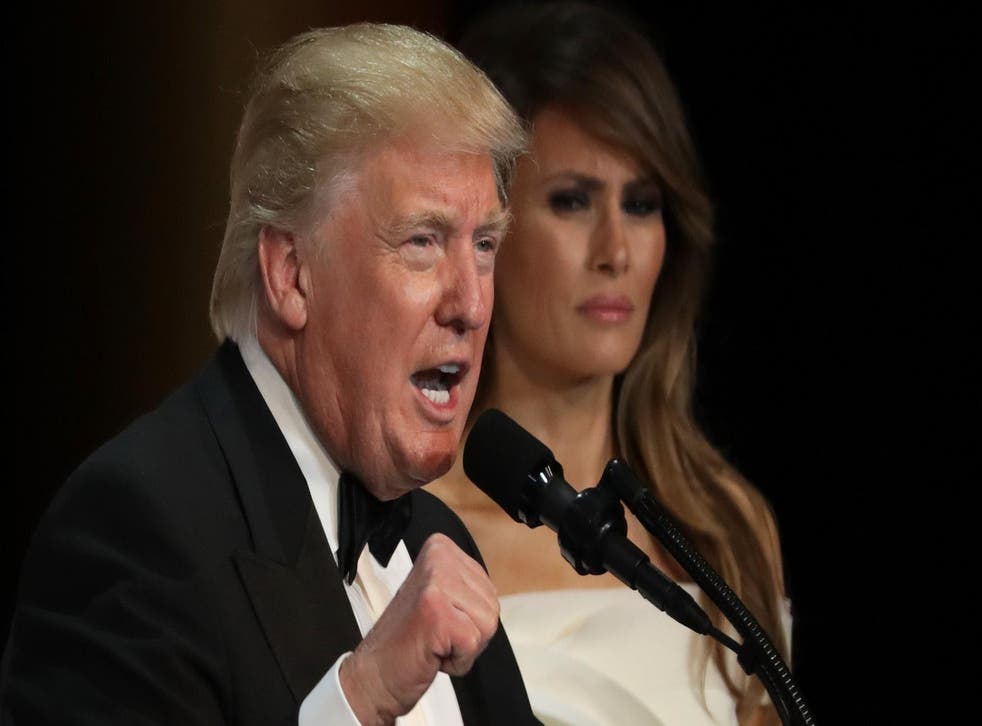 In his first full day in office, Donald Trump is expected to meet with and thank officials at CIA headquarters in Virginia on Saturday morning.
The meeting follows the intelligence community's findings that the Russian government interfered with the presidential election with the aim of helping Mr Trump win the presidency. Russian officials have denied such allegations.

Mr Trump's pick for CIA director, Kansas Representative Mike Pompeo, will accompany him to the meeting. A government official told pool reporters that the president wants to thank the workforce and communicate he "values their service."
In pictures: Women of the world march against Trump

Show all 32
Mr Trump has criticised top US intelligence officials over their conclusions that Russia interfered in the 2016 election on his behalf, as well as over leaks about classified briefings he received in the weeks before his he was sworn into office on Friday.
A recent New York Times report names three Trump associates—including his former campaign chairman Paul Manafort—at the center of a multi-agency investigation about possible links to Russian officials.
More than a half-dozen current and former intelligence officials confirmed the investigations to The Times because they feared the new administration would do their best to halt the probe.
"We have absolutely no knowledge of any investigation or even a basis for such an investigation," said Hope Hicks, a spokeswoman for the Trump transition told the paper.
Mr. Manafort called allegations that he had interactions with the Russian government a "Democrat Party dirty trick and completely false."
"I have never had any relationship with the Russian government or any Russian officials. I was never in contact with anyone, or directed anyone to be in contact with anyone," he said.
"On the 'Russian hacking of the D.N.C.,'" he said, "my only knowledge of it is what I have read in the papers."