Donald Trump's administration fires White House staffer responsible for ensuring US President is not hacked
The President still uses an unsecured and outdated Android phone to tweet, frustrating security advisers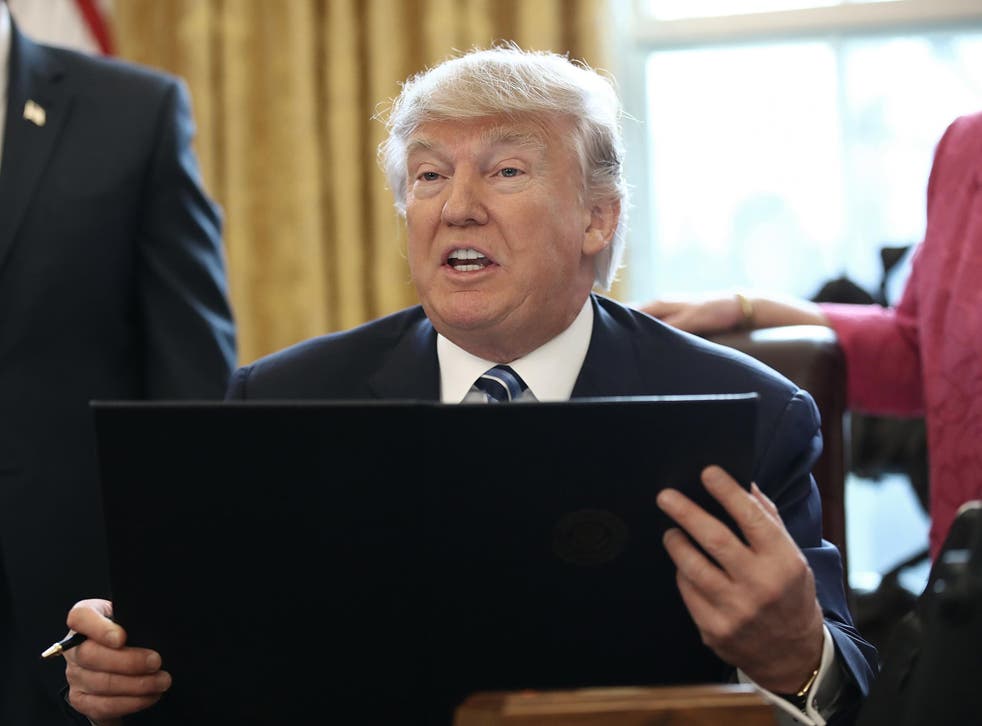 Donald Trump's administration has fired the White House's chief information security officer, who was responsible for ensuring the president and his closest staff were safe from cyber-attacks.
Cory Louie, who was appointed under President Obama, was reportedly forced to resign and escorted from the building late last week.
His dismissal came shortly after it emerged that Mr Trump was still using an unsecured and outdated Android phone to tweet - which could make him particularly vulnerable to hackers.
The circumstances surrounding Mr Louie's departure remain unclear, but ZDNet reported that he was "escorted out from his office in the Eisenhower Executive Office Building across the street from the West Wing".
He was accused of "poor management", amid what was described as a "toxic" working environment, the technology news site said.
Mr Louie's LinkedIn profile remains unchanged at the time of writing, and reports of his dismissal are yet to be publicly confirmed by the White House.
Remaining staff have "targets on their back" and are afraid of speaking out, calling the actions a "witch hunt" for former Obama appointees, a source who wished to remain nameless told ZDNet.
After holding various security positions at Dropbox and Google, Mr Louie joined the White House as part of former President Obama's cyber-security national action plan, which created a federal chief information security officer (CISO) position to oversee the government's internal cyber-security strategy.
In pictures: Women of the world march against Trump

Show all 32
The White House CISO is charged with the security of all White House internal networks, communications, device, and data security.
Mr Louie remained on after the transition of power to the Trump administration, while a number of other key senior staff vacated their positions.
Mr Trump was reportedly given a new smartphone when he became president, which could be secured, but he chooses to continue to use an outdated Samsung Galaxy phone to tweet, frustrating security experts.
Join our new commenting forum
Join thought-provoking conversations, follow other Independent readers and see their replies