Donald Trump has spent almost a quarter of his time as President in Florida
Republican has spent four out of seven weekends in his 126-room 'Winter White House'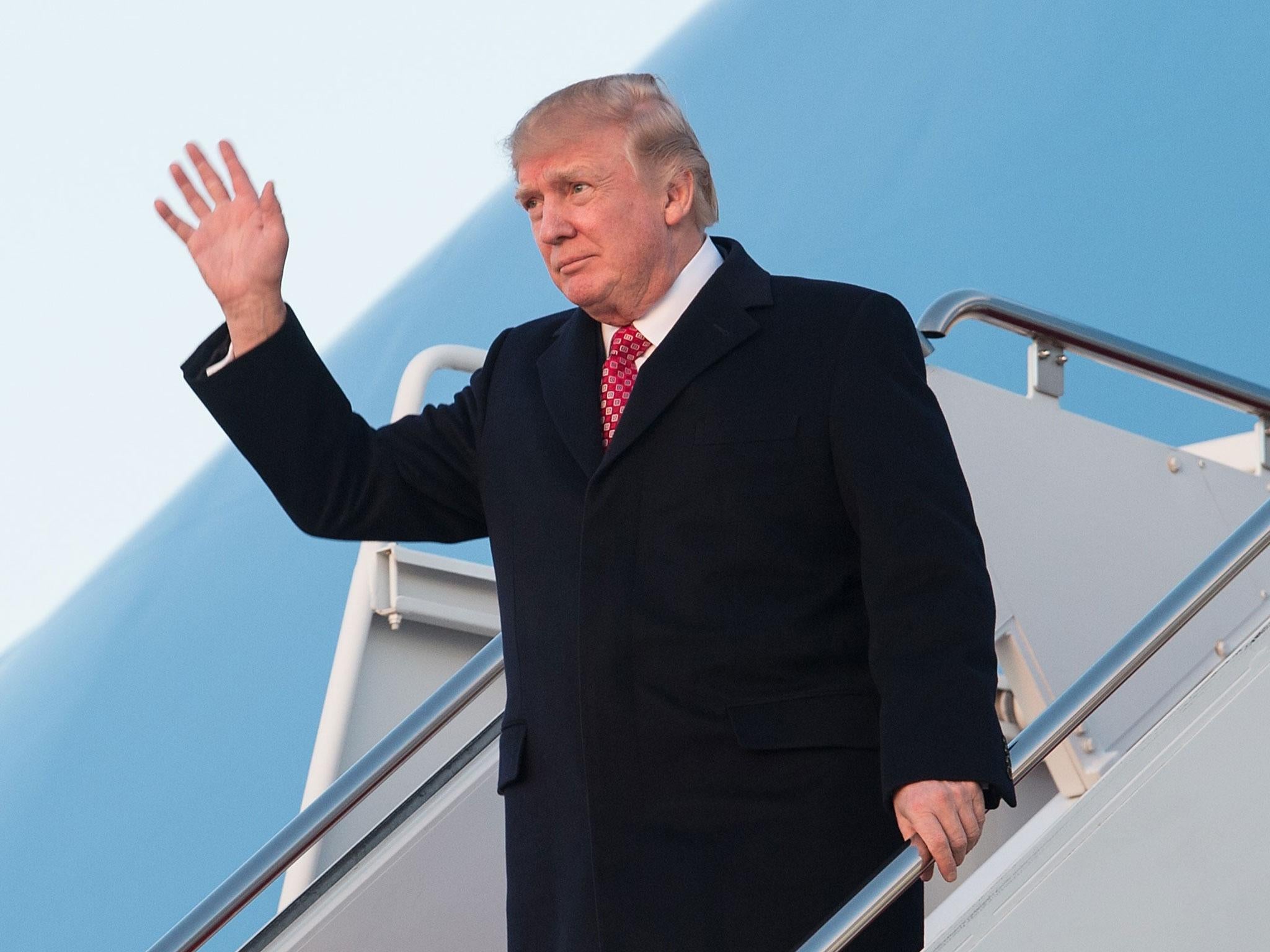 Donald Trump is believed to have spent almost a quarter of his time as President in the sunshine state of Florida.
The President, who enjoys referring to his Palm Beach estate as the "Winter White House", has spent four out of seven weekends of his presidency at his 126-room Mar-a-Lago resort in Palm Beach.
As of Sunday, when the billionaire property developer flew out of the resort, he had spent almost 242 hours out of his 1,060 total hours as president in Florida, according to the Palm Beach Post.
While he has spent the majority of his time inside or near his opulent Palm Beach estate, which he purchased for $5 million in 1985, he has also made fleeting visits to Tampa, Melbourne and Orlando.
Mr Trump expressed his fondness for Florida, a state he has been visiting for decades, over the weekend. He referred to it as his "second home" and Mar-a-Lago as the "Southern White House".
"We get a lot of work done - believe me, there's not rest at the Southern White House - it's all work," he told an audience at St Andrews Catholic School in Orlando Florida at a Teaching Conference.
In pictures: Women of the world march against Trump
Show all 32
Nevertheless, Mr Trump has had a tumultous relationship with the state and has sued the city and had battles with the town's leadership.
Although his Mar-a-Lago resort is a 15-hour drive from the White House, the estate has been described as an outpost of American government. President Trump had an al fresco meeting with Japanese Prime Minister, Shinzo Abe, amid a North Korean missile launch at the resort last month and he has also entertained health care industry executives there.
While Mr Trump and his family enjoy private quarters in a closed-off area of the grounds, the resort is also home to a members club. The Mar-a-Lago Club's members include real estate developers, energy executives and Wall Street financiers.
On Monday, Democratic senators urged the Trump administration to publicly release logs of visitors to both Mar-a-Lago and the White House.
Mr Trump's frequent visits to the resort have allowed members extraordinary access to powerful figures in the US government. Visitors have taken photos with Ivanka Trump, the President's eldest daughter, reading by the pool, and taken selfies with Steve Bannon, Mr Trump's chief strategist and the former executive chairman of far-right publication Breitbart News.
But the financial burden of his Florida trips could be hitting the taxpayer. An estimate by the Government Accounting Office found trips to Mar-a-Lago could be costing the US taxpayer more than $3 million (£2.4m) per visit.
Join our commenting forum
Join thought-provoking conversations, follow other Independent readers and see their replies