Donald Trump 'appoints Islamophobic conspiracy theorist to transition team'
Frank Gaffney, described as 'one of America's most notorious Islamophobes', is reportedly helping President-elect select national security advisers
Charlotte England
Wednesday 16 November 2016 11:20 Comments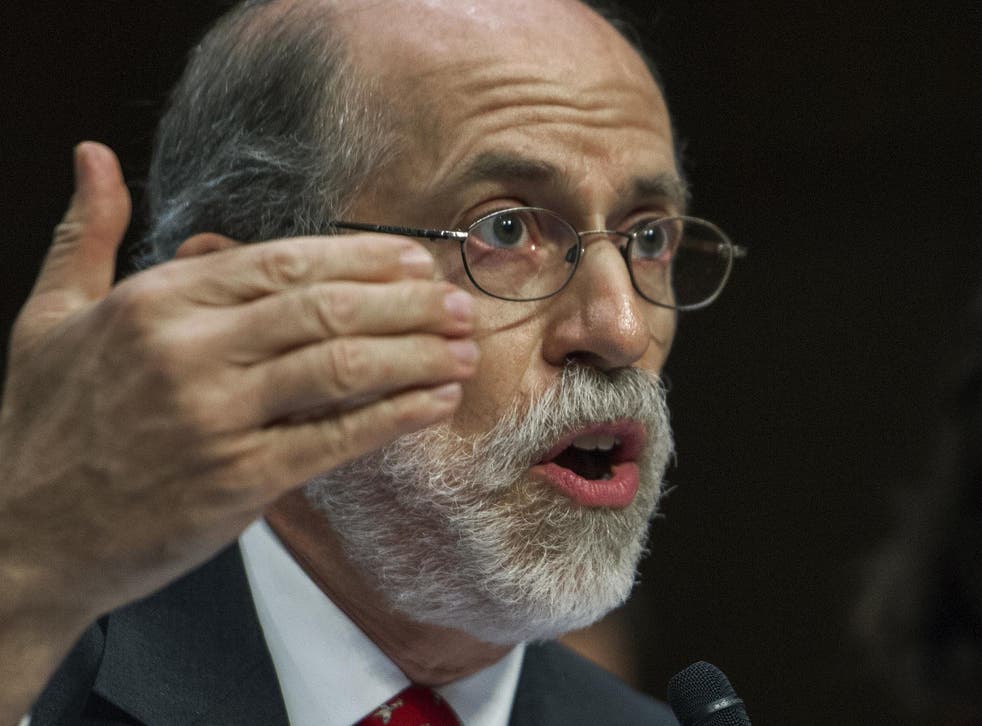 Donald Trump has reportedly asked an Islamophobic conspiracy theorist to help him choose the next government of the United States.
The president-elect is believed to have appointed Centre for Security Policy founder Frank Gaffney to his transition team, to oversee the appointment of his national security advisers.
Mr Gaffney's contentious think tank is known for claiming Barack Obama might be a closet Muslim, that the "Sharia system" is replacing American democracy, and the Muslim Brotherhood is infiltrating the US government at high levels.
Obama says Trump's temperament 'will not serve him well'
The Southern Poverty Law Centre has described the former Reagan-era defence official as "one of America's most notorious Islamophobes".
Mr Gaffney, who was originally part of Ted Cruz's security team, conducted a flawed survey in 2015 which claimed to show that many US Muslims were willing to use violence against other Americans, and that a huge number wanted to be governed by Sharia law.
The research was used by Mr Trump as justification for his proposed ban on Muslims entering the country, despite the fact experts had already rubbished the methodology.
Mr Gaffney and his organisation have a history of disseminating Islamophobia. Mr Gaffney has accused a bipartisan array of political elites of being secretly tied to the Muslim Brotherhood, including longtime Hillary Clinton Aide Huma Abedin.
In 2009, Mr Gaffney questioned whether Mr Obama was America's first Muslim president or simply playing one.
"The man now happy to have his Islamic-rooted middle name featured prominently engaged in the most consequential bate-and-switch since Adolf Hitler duped Neville Chamberlain over Czechoslovakia at Munich," Mr Gaffney wrote in an opinion piece published in the Washington Times.
In 2010, Mr Gaffney accused Mr Obama of dismantling American missile defence capability in an act of US submission to Islam.
He cited a "new" Missile Defence Agency logo as evidence, suggesting the logo appeared to be a combination of Mr Obama's campaign symbol and the Islamic crescent and star. He later corrected himself, acknowledging that the logo was neither new nor produced under Mr Obama's direction.
When Mr Obama nominated Elena Kagan to serve on the Supreme Court in 2010, Mr Gaffney accused her of being soft on Sharia law during her time as dean of Harvard Law School. His group financed an ad that asked, "if Kagan tolerates promoting the injustice of Sharia law on the campus of Harvard, what kind of injustice will she tolerate in America during a lifetime on the Supreme Court?"
Mr Gaffney also suggested that general David Petraeus, commander of US troops in Afghanistan at the time, was submitting to Sharia law when Mr Petraeus condemned the burning of a Quran by a Florida pastor.
Mr Gaffney has reportedly already suggested that his vice president at the Centre for Security Policy, Clare Lopez, be shortlisted to become Mr Trump's deputy security adviser.
World reaction to President Trump: In pictures

Show all 29
Ms Lopez is known for promoting Mr Gaffney's conspiracy theory that radical Muslim agents have infiltrated the US government and judicial system, and in 2014 accused president Barack Obama of giving military support to Al Qaeda.
Mr Trump recently also came under fire for the appointment of media mogul Steve Bannon as his senior adviser, an announcement cheered by white supremacist groups in America.
Mr Bannon has been accused of making racist comments in the past after claiming he wanted to "preserve white identity".
Register for free to continue reading
Registration is a free and easy way to support our truly independent journalism
By registering, you will also enjoy limited access to Premium articles, exclusive newsletters, commenting, and virtual events with our leading journalists
Already have an account? sign in
Join our new commenting forum
Join thought-provoking conversations, follow other Independent readers and see their replies