Donald Trump makes it legal to shoot hibernating bears
New laws should 'should shock the conscience of every animal lover in America', say conservationists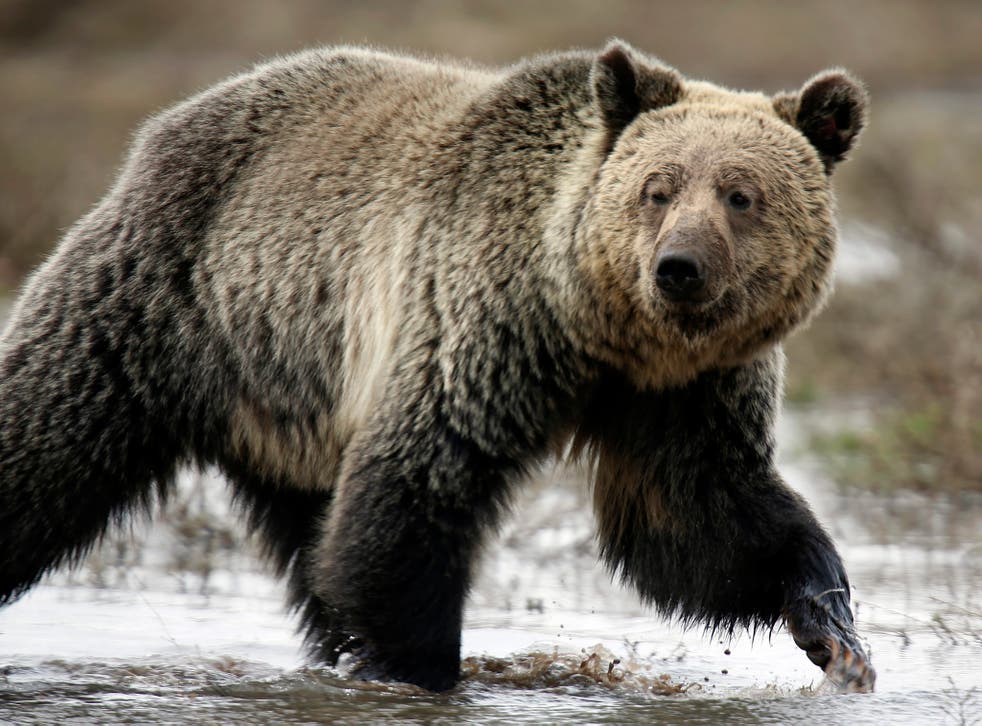 Hunters in Alaska can now shoot hibernating bears and use aircraft to track their targets, after the Trump administration repealed Obama-era wildlife protection laws.
The state of is home to 16 US national wildlife refuges, covering 76 million acres of land.
Under the previous law, hunters were prohibited from aggressive tactics such shooting or trapping wolves while at their dens with cubs, spotting grizzly bears from aircraft, killing hibernating bears, trapping bears with wire snares and luring bears with food to get a point-blank kill.
A new bill on Alaskan hunting has now passed through the House and the Senate and was officially signed off by the President this week.
The resolution, which was authored by Ronald D Young, Republican Congressman for Alaska, will repeal the old federal legislation and return predator control laws to the state.
In an earlier debate, Mr Young said: "We have to recognise this is not about the little polar bears, the little grizzly bears or wolves on television, this is about the state's right to manage — not allowing the federal government to do so."
The National Rifle Association (NRA), America's highly influential gun rights lobby, has also supported the bill.
However, animal welfare groups have reacted with dismay to the new legislation.
"What the House did today should shock the conscience of every animal lover in America," Wayne Pacelle, chief executive of the Humane Society, said in a statement after state Representatives approved the bill by a vote of 225-193 last month.
"If the Senate and President concur, we'll see wolf families killed in their dens [and] bears chased down by planes."
The Trump administration has been working to dismantle Obama's environmental legacy, repealing a number of other federal climate and conservation laws.
Last week, the President signed an executive order paving the way for the repeal of the Clean Power Plan, a flagship Obama climate policy which would have mandated corporations to significantly curb their greenhouse gas emissions.
On the campaign trail, Mr Trump also vowed to pull the United States out of the Paris Accord a global climate change agree, which would have committed the government to reducing emissions by at least 26%.
The White House is currently reviewing the terms of the Agreement. Press secretary Sean Spicer said last week that the administration would make a final decision on whether to withdraw from the treaty by May.
Register for free to continue reading
Registration is a free and easy way to support our truly independent journalism
By registering, you will also enjoy limited access to Premium articles, exclusive newsletters, commenting, and virtual events with our leading journalists
Already have an account? sign in
Register for free to continue reading
Registration is a free and easy way to support our truly independent journalism
By registering, you will also enjoy limited access to Premium articles, exclusive newsletters, commenting, and virtual events with our leading journalists
Already have an account? sign in
Join our new commenting forum
Join thought-provoking conversations, follow other Independent readers and see their replies