Trump once claimed $17m for hurricane damage to his Mar-a-Lago resort those there never saw
President's former butler said Florida property had never been 'seriously damaged'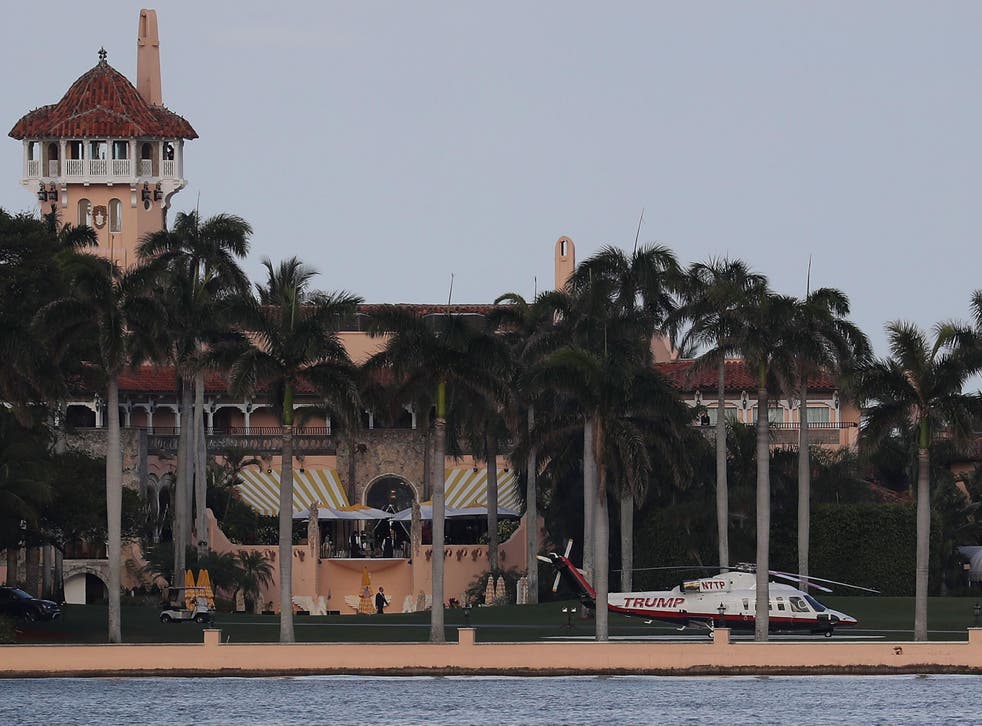 Donald Trump's luxury Mar-a-Lago resort is being evacuated ahead of approaching Hurricane Irma, a powerful Atlantic Ocean storm heading towards the US east coast.
Guests at the golf course and resort at Palm Beach, Florida, are being told to leave before the hurricane makes landfall in the state, bringing with it 175mph winds.
The storm has already left at least 14 people dead in a trail of destruction across the Caribbean and damaged thousands of buildings, including the President's St Martin mansion.
Repairs to Mr Trump's Le Chateau des Palmiers property will cost a significant amount - likely covered by insurance - but this is not the first time he has claimed for damages caused by the weather.
Mr Trump said he received a $17m insurance payment in 2005 for damage at his Mar-a-Lago resort caused by Hurricane Wilma, but digging by the Associated Press found "little evidence" of large-scale damage to the property.
In 2007, Mr Trump said he had a "very good insurance policy" during a series of storms two years before, the AP said.
The report added Mr Trump did not know how much he had spent on repairs, but he had pocketed some of the $17m because the terms of his policy meant "you didn't have to reinvest it."
"Landscaping, roofing, walls, painting, leaks, artwork in the — you know, the great tapestries, tiles, Spanish tiles, the beach, the erosion," the real estate tycoon said of the storm damage. "It's still not what it was."
However, Mr Trump's description of the damage did not match the versions of Mar-a-Lago members and his supporters.
In an interview with the news agency about Mar-a-Lago's history, Mr Trump's former butler Anthony Senecal said he did not remember catastrophic damage - only some lost roof tiles and flattened trees.
"That house has never been seriously damaged," he said. "I was there for all of them."
Barbuda, Hurricane Irma – in pictures

Show all 7
Join our new commenting forum
Join thought-provoking conversations, follow other Independent readers and see their replies