Donald Trump inauguration: Activists chain themselves to ceremony checkpoints to protest new President
Activists are seeking to derail Trump's swearing in ceremony, amid criticism that he represents a growing far right or fascist mentality in US politics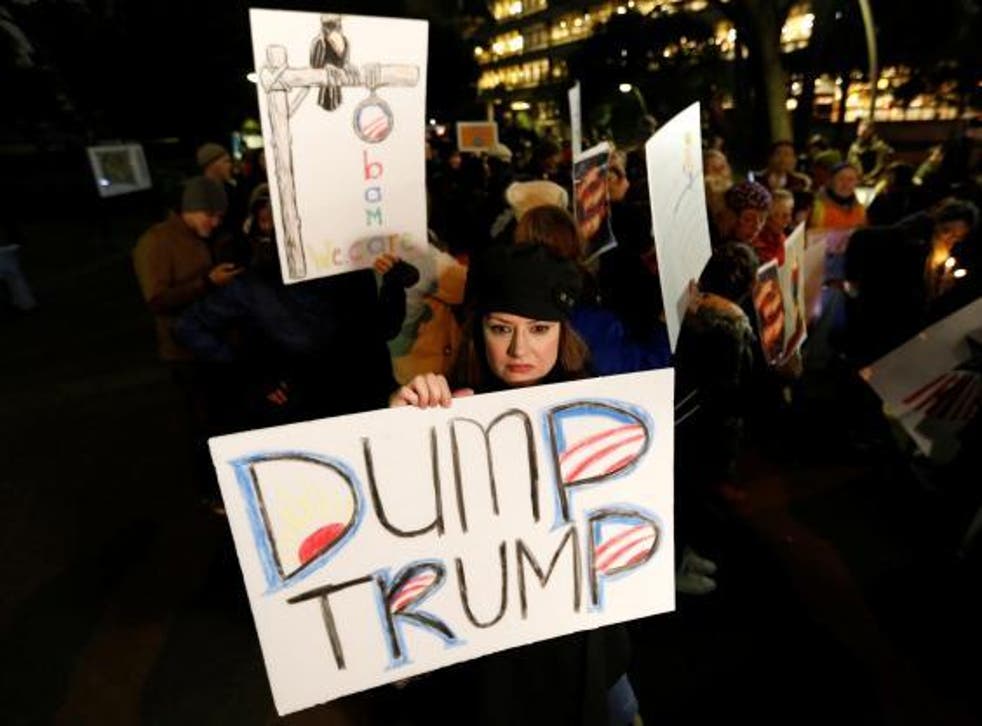 Activists have chained themselves to inauguration checkpoints, as part of protests across Washington DC against Donald Trump's presidency.
Protesters are seeking to disrupt the inauguration ceremony by blocking or causing severe delays at check points.
They say Trump supporters have given up trying to get through some checkpoints, due to the group's action.
Banners displayed by the group show support for feminist causes, anti-racism movements such as Black Lives Matter and anti-climate change.
The main action is organised by a group called 'DisruptJ20' who say their mission is to disrupt Mr Trump's inauguration day to show they reject his presidency.
The Republican politician is to be sworn into today, replacing Barack Obama after eight years in office. His Vice President Mike Pence will also be sworn in alongside him.
Protests are taking place both within America and around the world, amid allegations Mr Trump's election represents growing intolerance and the rise of an 'alt-right' or new fascism.
A Women's March is expected to be among the largest, with hundreds of thousands of activists expected to attend. The group are protesting what they perceive as misogyny from Mr Trump, who has boasted of sexually assaulting women and expressed derogatory views on women.
Mr Pence has also been subject to protests, owing to his anti-LGBT views. A group of activists through a 'queer dance party' outside his home, decked in glitter and rainbow flags as they danced to songs by Beyonce. Mr Pence has spoken of his support for laws to legalise discrimination against LGBT people due to a religious clause for faith groups, as well 'gay conversion therapy' and voting against marriage equality.
Join our new commenting forum
Join thought-provoking conversations, follow other Independent readers and see their replies