Donald Trump inauguration: Transition team 'wanted tanks and missile launchers' at parade
'They were legit thinking Red Square North Korea-style parade,' says inauguration planner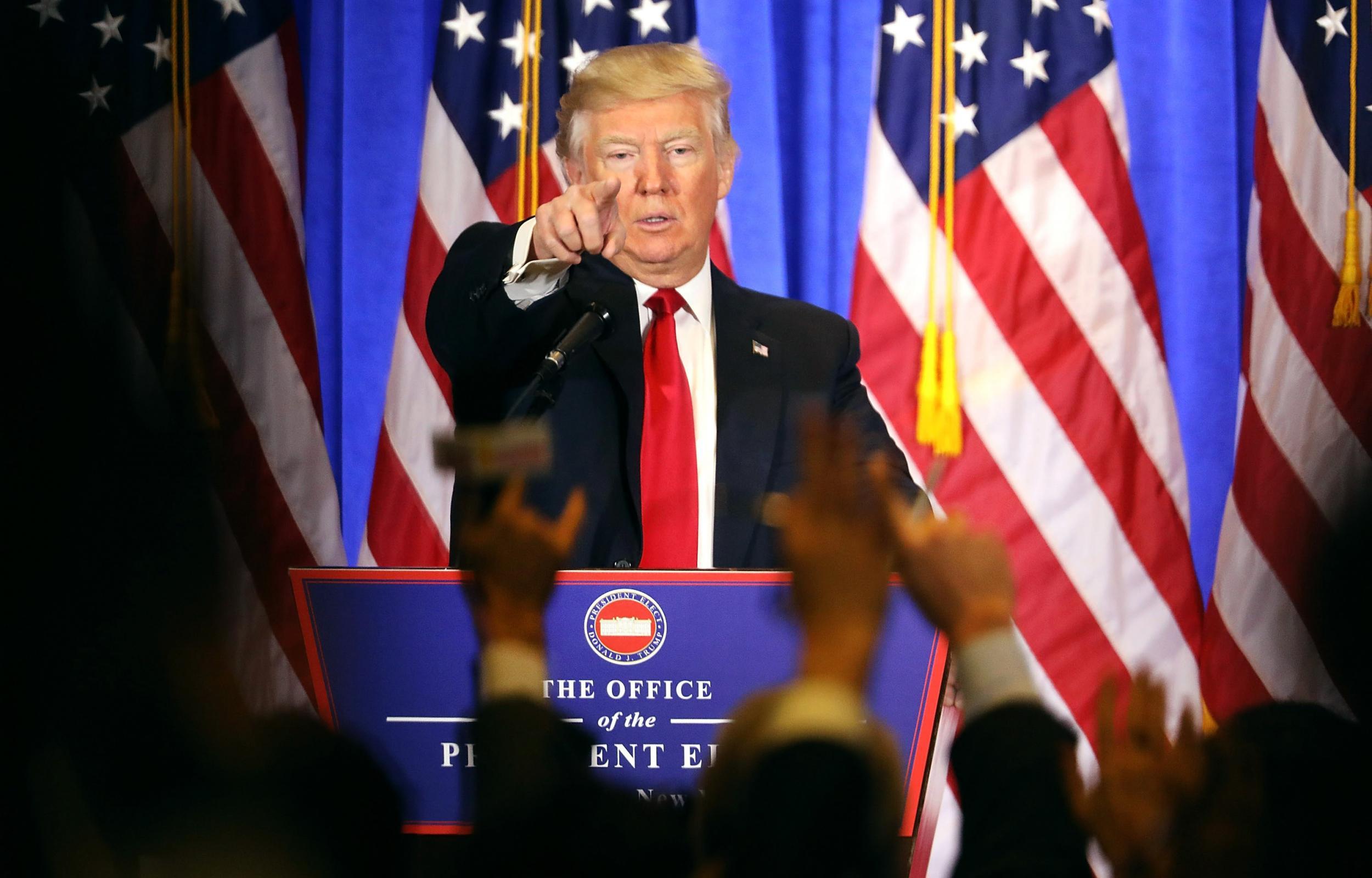 Donald Trump's transition team member reportedly pushed for tanks and missile launchers to feature at his inauguration parade.
The President-elect's advisor is said to have wanted a "Red Square North Korth-style parade" for the presidential procession on Washington DC's Pennsylvania Avenue, which is due to start at 3pm local time on Friday.
The military are said to have rejected the Trump team's request because they were concerned about how it would be perceived by the public.
Donald Trump's most offensive moments
According to a report by the Huffington Post, several sources involved in the inauguration planning said Mr Trump wanted his first day in the White House to be marked by heavy military apparatus.
"They were legit thinking Red Square/North Korea-style parade," a source told the publication, in a reference to the type of military displays typically seen in Moscow and Pyongyang that are often seen as aggressive displays of state power.
The source said the military declined the request due to concerns about how it would be viewed and fear the tanks, which can weigh over 1000,000 pounds, would wreck Pennsylvania Avenue's roads.
Activists protest Donald Trump's proposed Muslim ban
Show all 11
"I could absolutely see structural support being a reason [not to use tanks]. DC is built on a swamp to begin with," a Department of Defence official said.
However, there will still be some military presence at the inaugural parade. According to a Pentagon official, there are five military fly-overs planned and will be one for each branch of the armed services.
The Air Force plans to fly four fighter jets - an F-35, an F-16, an F-22 and an F-15E - while the Navy will fly four F/A-18 combat jets.
The Army will fly four UH-60 Black Hawk helicopters and the Marines will fly four V-22 Ospreys. The Coast Guard is expected to fly four MH-65 rescue helicopters.
The exact number and type of planes could be subject to change depending on the weather.
In an interview on Wednesday, Mr Trump said he was keen for the US military to be displayed at his inauguration, saying that the "military may come marching down Pennsylvania Avenue".
Join our commenting forum
Join thought-provoking conversations, follow other Independent readers and see their replies