Donald Trump inauguration: Intelligence agencies 'investigating links between Russia and President-elect associates'
Former campaign manager Paul Manafort, businessman and foreign policy adviser Carter Page and Republican political consultant Roger Stone reportedly subject to probes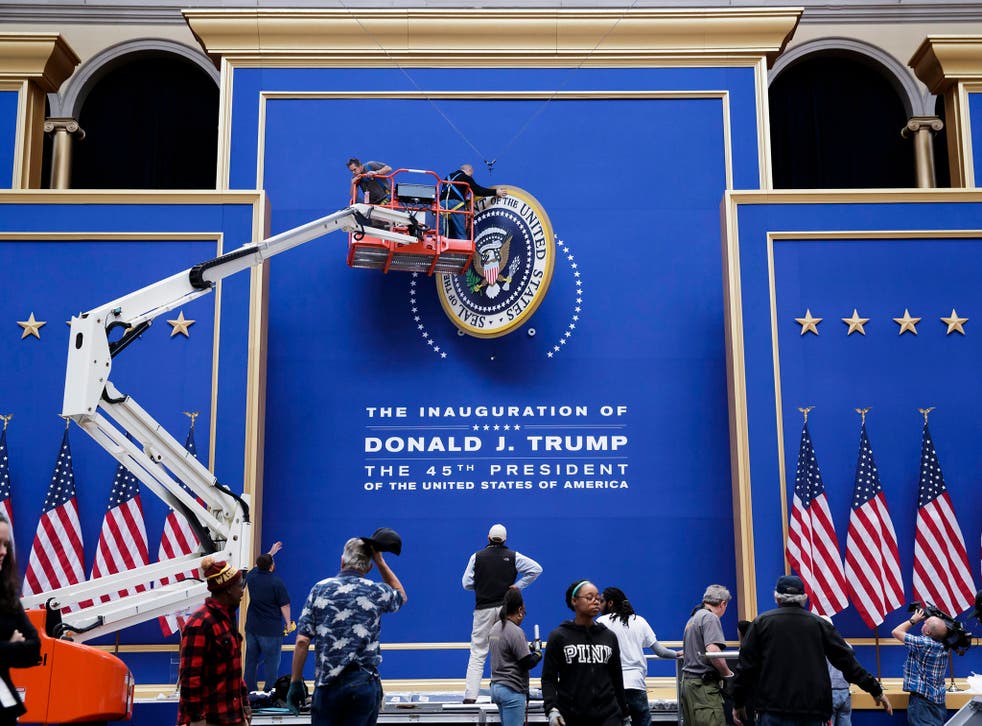 US intelligence agencies are reportedly investigating intercepted communications and financial transactions as part of a probe into alleged links between Russian officials and associates of Donald Trump.
With the former reality star due to be sworn in as the US' 45th President on Capitol Hill on Friday, reports suggest three individuals linked to the billionaire businessman are being probed by the National Security Agency, the CIA and the Treasury's financial crimes unit over possible connections to Russia – which is currently subject to US economic sanctions.
The investigation focuses on the activities of Mr Trump's former campaign manager Paul Manafort, businessman and foreign policy adviser Carter Page and Republican political consultant Roger Stone, according to The New York Times.
Mr Manafort, who served as the Trump campaign chairman until August 2016, has reportedly earned millions from consulting work for Russian and Ukrainian oligarchs including Rinat Akhmetov, Dmitry Firtash and Oleg Deripaska.
It is not known whether the allegations are connected to a conclusion by the CIA and the FBI that Russian hackers intervened in the election campaign by stealing and releasing damaging information against Mr Trump's rival Hillary Clinton.
The investigation is said to have intensified in recent weeks, with one intelligence official telling the New York Times that reports based on some of the wiretapped communications had been given to the Obama administration, but that no conclusive evidence of wrongdoing has been found.
While counterintelligence investigations into connections between American citizens and foreign governments are common, the legal standards to open them are low and prosecutions are rare.
But the probe comes at an embarrassing time for the President-elect, who was already facing scrutiny over his alleged connections to Russia.
Last week, CNN and Buzzfeed reported that intelligence officials had compiled an unverified report alleging that the Kremlin had damaging information about Mr Trump's personal life which they could potentially use to compromise his presidency.
The Independent has contacted the Trump transition team for comment and a spokeswoman told the New York Times that they had "no knowledge of any investigation".
Mr Manafort denounced the allegations as a "Democrat party dirty trick" and said they were "completely false".
President Trump protests

Show all 20
He said: "I have never had any relationship with the Russian government or any Russian officials.
"I was never in contact with anyone, or directed anyone to be in contact with anyone".
Mr Stone also denied the allegations saying "the whole thing is a canard" and said he had "no Russian influences" while Mr Page said the story was part of a smear campaign orchestrated by Ms Clinton – saying his enemies were "pulling a page out of the Watergate playbook"
Join our new commenting forum
Join thought-provoking conversations, follow other Independent readers and see their replies