Donald Trump is mocked by Saudi Prince after he tried to prove ties between Fox News and Saudi Arabia
Mr Trump re-tweeted a digitally manipulated image of Saudi Prince and his sister posing alongside Fox News anchor Megyn Kelly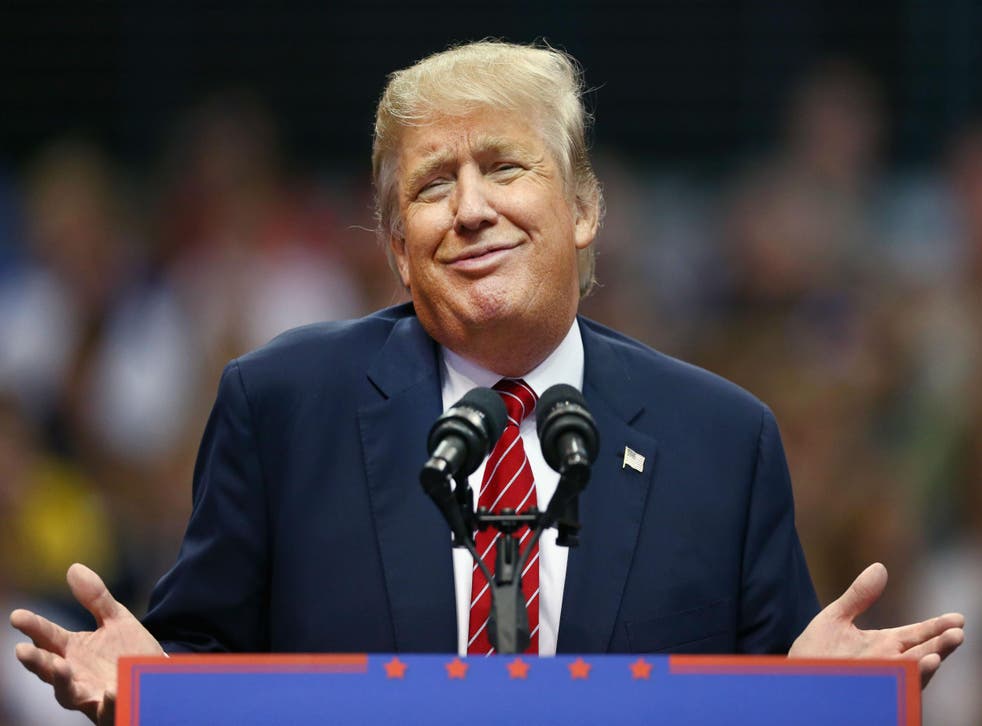 Saudi Prince Alwaleed Bin Talal mocked Republican candidate Donald Trump for his attempts to expose the ownership structure of Fox News by posting a digitally manipulated image of the Prince and his sister posing next to news anchor Megyn Kelly.
The image, which is photoshopped, contained the words: "Most people don't know that the co-owner of Fox News is Prince Al-Waleed of Saudi Arabia here with his sister and with host Megyn Kelly. In case you only watch Fox News and you missed it everywhere else. Google it."
The post comes amid tensions between the real estate tycoon and Fox News, the TV channel that hosted the latest Republican debate on Thursday night. Mr Trump chose to skip the debate, an unprecedented move in US poltiical history. Fox News responded that it would not be "terrorized" by demands from politicians.
The Prince responded with a tweet: "Trump: You base your statements on photoshopped pics?! I bailed you out twice; a 3rd time, maybe?"
The tweet linked to three news articles that reported the Prince's involvement in purchasing Mr Trump's property, including Mr Trump's yacht when the candidate was reportedly $900 million in debt.
Prince Alwaleed's investment company was also involved in the purchasing of Mr Trump's Fifth Avenue Plaza Hotel in New York for $325 million in 1995.
In December, the nephew of the late King Abdullah tweeted that Mr Trump should drop out of the Presidential race as he would "never win" and was "a disgrace not only to the GOP but to all America".
Politico reported that Mr Trump responded to the Prince's tweet by calling him "dopey" and accusing him of wanting to dictate US politicians using "daddy's money".
Meanwhile Mr Trump has crowed about his victory in the polls on Friday despite the fact he chose to skip Thursday night's Republican debate due to a spat with moderator Megyn Kelly. Mr Trump was in Iowa talking about the plight of US veterans instead.
Register for free to continue reading
Registration is a free and easy way to support our truly independent journalism
By registering, you will also enjoy limited access to Premium articles, exclusive newsletters, commenting, and virtual events with our leading journalists
Already have an account? sign in
Register for free to continue reading
Registration is a free and easy way to support our truly independent journalism
By registering, you will also enjoy limited access to Premium articles, exclusive newsletters, commenting, and virtual events with our leading journalists
Already have an account? sign in
Join our new commenting forum
Join thought-provoking conversations, follow other Independent readers and see their replies