White House calls on UN Human Rights Council to end 'obsession with Israel'
UNHRC's statements on Israel's actions in Gaza and the West Bank prompt riposte from US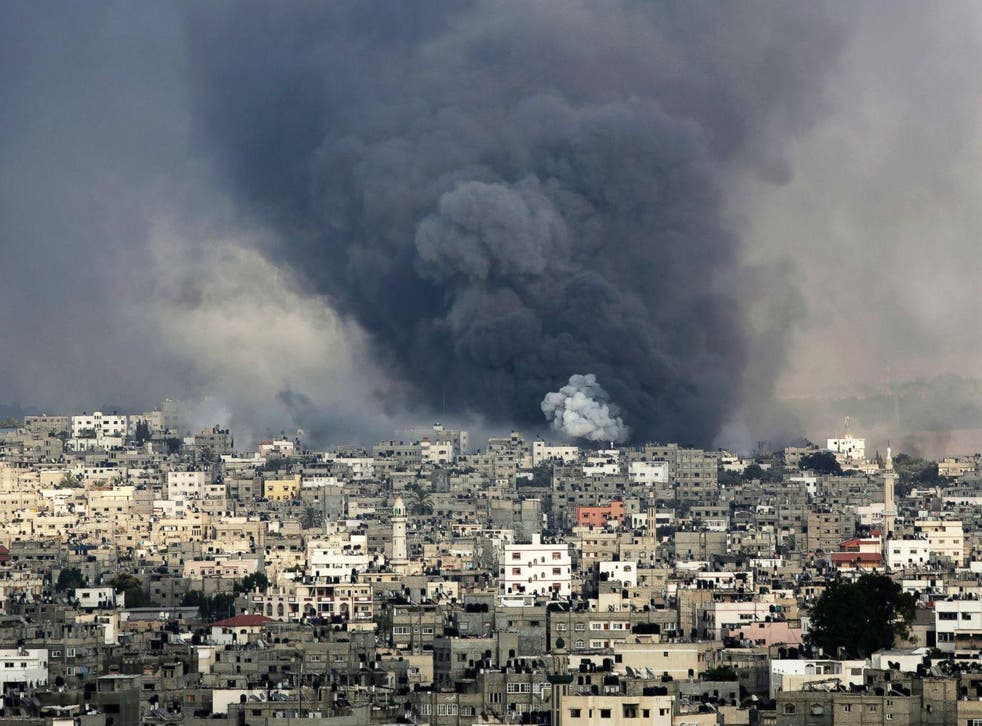 The US has called for the UN Human Rights Council to drop what it termed was an "obsession with Israel" amid reports that Donald Trump is considering withdrawing America from the world body.
Speaking at UNHRC's headquarters in Geneva, US envoy Erin Barclay said the US's commitment to human rights was "stronger than ever".
Yet she added: "Regrettably, too many of the actions of this council do not support these universal principles. Indeed, they contradict them."
Ms Barclay, deputy assistant secretary of state for international organisation affairs, cited ongoing human rights abuses in Syria and North Korea, singling out UNHRC's pronouncements on Israel.
"The obsession with Israel... is the largest threat to this council's credibility," she said. "When it comes to human rights no country should be free from scrutiny but neither should any democratic country be regularly subjected to unfair, unbalanced and unfounded bias."
Israeli PM Benjamin Netanyahu meets Theresa May
The council's annual rebuke of Israel has been a particular source of irritation for both Republican and Democratic US administrations.
The US declined to seek a seat on the 47-member council when it was formed in 2006, citing scepticism about the membership of some authoritarian states.
Rather, it joined in 2009, after the election of Barack Obama. Since then it has played a key role rallying like-minded nations in condemning human rights abuses around the world.
"As we consider our future engagements, my government will be considering the council's actions with an eye toward reform to more fully achieve the council's mission to protect and promote human rights," Ms Barclay said.
Washington has long argued that the Geneva forum unfairly focuses on Israel's alleged violations of human rights, including war crimes against Palestinian civilians in the occupied West Bank and Gaza Strip.
There was no immediate reaction from the UN but on Tuesday, UNHRC spokesman Rolando Gomez earlier told a briefing: "The US been a very active and constructive partner in the Council for many years, spearheading a number of important initiatives, such as DPRK [North Korea], Iran, Syria, LGBT rights... and many issues that are certainly on the agenda today."
He said that any country that wished to revoke its membership of the council would have to go through the General Assembly in New York.
Such rhetoric will please the right of the Republican party which Democrats accuse Mr Trump of pandering to, not least in his address to Congress this week.
Senate Minority Leader Chuck Schumer of New York said on Wednesday that despite Mr Trump's call for unity, the president "hasn't reached out" to Democrats. Instead, Mr Schumer told CNN, Trump's actions "have favoured the hard, hard right. That's not where America is, that's not even where the Republican Party is."
Join our new commenting forum
Join thought-provoking conversations, follow other Independent readers and see their replies