Donald Trump Jr's Russia meeting under investigation by special counsel Robert Mueller
Russian real estate agent Ike Kaveladze named as eighth person in attendance at Trump Tower conference to discuss Hillary Clinton smears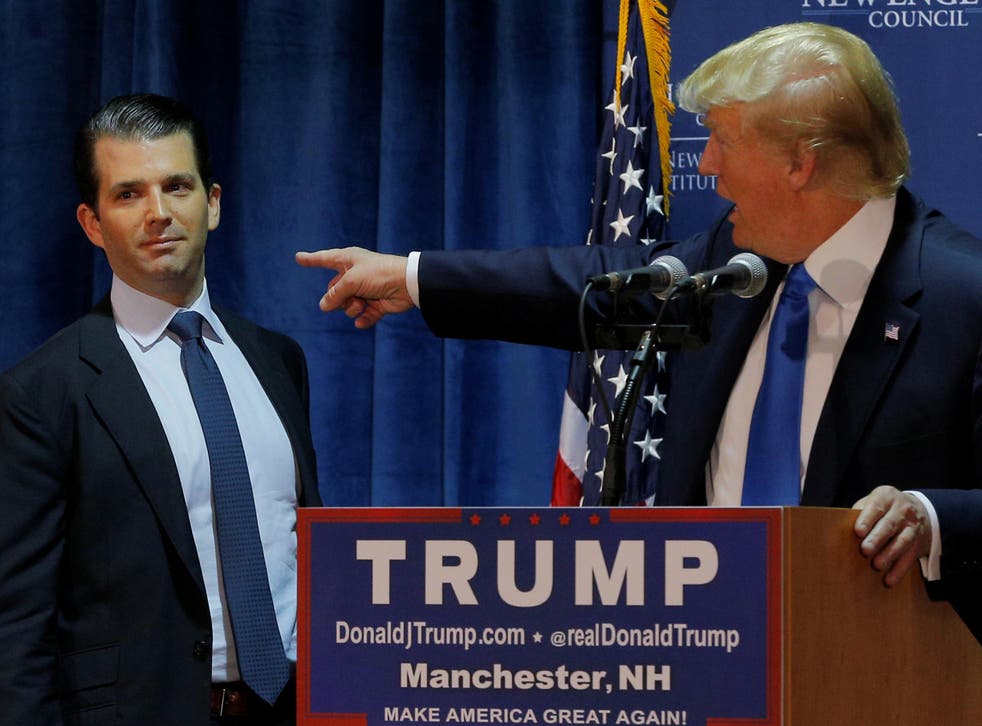 We have the identity of the "eighth person" in Donald Trump Jr's Russia meeting. The Post's Rosalind S. Helderman reports that it's Ike Kaveladze, an American-based employee of a Russian real estate company.
According to his lawyer, Kaveladze planned to serve in the June 2016 meeting as an interpreter and the representative of Emin and Aras Agalarov, the Russian pop star and developer who hosted President Trump's 2013 Miss Universe pageant.
It's not clear how the presence of Kaveladze, a US citizen, might change perceptions of the meeting, for which Trump Jr was promised opposition research about Democrats courtesy of the Russian government.
But the big takeaway here is this: The meeting is now under investigation.
​Kaveladze's lawyer, Scott Balber, told Helderman that he received a phone call over the weekend from special counsel Robert Mueller's office seeking an interview with Kaveladze. That means Mueller is now looking into the meeting, and it's the first on-the-record indication that he is.
That may not be terribly surprising, given Mueller's investigation is examining coordination between the Trump campaign and Russia, which makes this meeting a logical thing for him to look at. Indeed, it would be odd if he didn't. But we now have confirmation.
In addition to possible coordination, the president himself is being looked into for possible obstruction of justice. And the finances and business dealings of his son-in-law and senior White House adviser, Jared Kushner, are also being probed as part of the investigation into Russian interference in the 2016 election.
The biggest names involved in the Trump-Russia investigation

Show all 17
Despite Trump Jr's claims of transparency in releasing his emails arranging the meeting, we continue to learn new things about it - specifically the presence of three people he didn't disclose. First it was Rinat Akhmetshin, a Russian-American lobbyist and former Soviet counterintelligence officer. Now we have learned the identities of Russian lawyer Natalia Veselnitskaya's translator and Kaveladze.
Mueller probing the meeting would suggest, despite Trump Jr's opacity, that we would now hear more about it - at least eventually - including perhaps most notably what was in that folder that Akhmetshin said Veselnitskaya provided to the Trump campaign. We'd also likely hear more about specifically who these people are and how substantial their alleged ties to the Russian government are.
Where this will wind up, who knows? But we're now in a situation in which the president, his most trusted adviser/daughter's husband and his own son who is running his business are all in Mueller's sights. That is troubling for the president because distancing himself from his family is going to be very difficult.
The Washington Post
Join our new commenting forum
Join thought-provoking conversations, follow other Independent readers and see their replies