Donald Trump condemned over bid to 'kill' Obama law aimed at stopping another global financial crash
Democrats hit back as the US President championed the Financial Choice Act, which would end government bailouts for banking giants and ease restrictions on their investment activity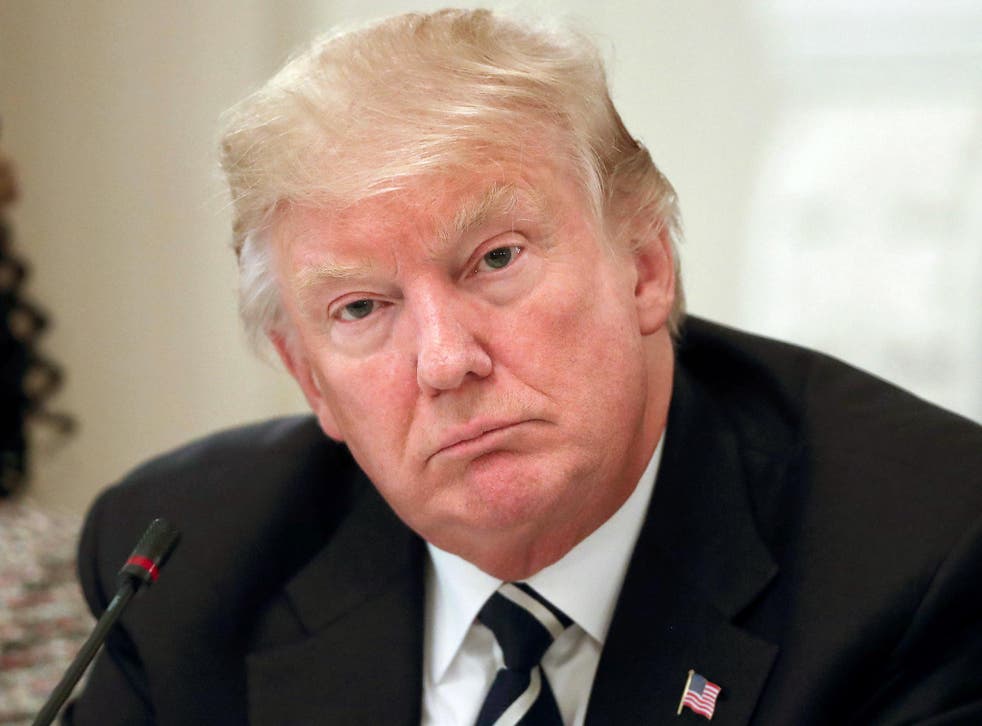 Democrats have condemned Donald Trump for championing a bid to "kill" regulations imposed on banks following the financial crisis in 2008.
The US President celebrated after Republicans in the House of Representatives approved the Financial Choice Act, which would end government bailouts for banking giants and ease restrictions on their investment activity.
The bill is designed to undo the Dodd-Frank Act, which was signed into law by former US President Barack Obama in 2010 in an attempt to reform Wall Street and protect consumers in the wake of the worst financial crash since the Great Depression.
It passed with 233-186 votes on Thursday, without any support from House Democrats.
Reacting to the news on Twitter, President Trump said: "Congratulations to Jeb Hensarling & Republicans on successful House vote to repeal major parts of the 2010 Dodd-Frank financial law. GROWTH!"
The bill still faces an uphill battle in the Senate, where it must receive some Democratic support to pass.
Nancy Pelosi, the leader of House Democrats, tweeted: "It's fitting that @realDonaldTrump is celebrating a bill that will harm service members, seniors, and families. #WrongChoiceAct"
Republicans claim the Dodd-Frank Act has strangled the financial industry.
Their nearly 600-page Choice Act would repeal Dodd-Frank's Volcker Rule, which blocks government-insured banks from making risky bets with investments.
It would also weaken the authority of the Consumer Financial Protection Bureau (CFPB) to regulate large banks and payday lenders.
Senator Sherrod Brown, the leading Democrat on the Senate's banking committee, said the Choice Act would be a "massive giveaway to megabanks", and claims it could leave Americans vulnerable to debt collectors and payday lenders.
He said in a statement: "This partisan, dangerous legislation would once again leave families, seniors, and service members at the mercy of predatory lenders, and put taxpayers back on the hook to pay for Wall Street's greed and recklessness.
"Democrats have shown we're willing to work with Republicans to tailor the rules where it makes sense, but not if it means killing the reforms that have made the financial system safer and fairer."
The Senate has been working on another measure that is more focused on easing regulations on community banks.
The push for deregulation comes as Mr Trump's administration attempts to spur economic growth to an annual rate of 3 per cent.
In pictures: President Donald Trump on tour

Show all 39
Join our new commenting forum
Join thought-provoking conversations, follow other Independent readers and see their replies