Conservative students face backlash at US universities, says Donald Trump supporter
Amanda Delekta says it is 'shameful to live in a nation where individuals are afraid to voice their beliefs for fear of being shamed'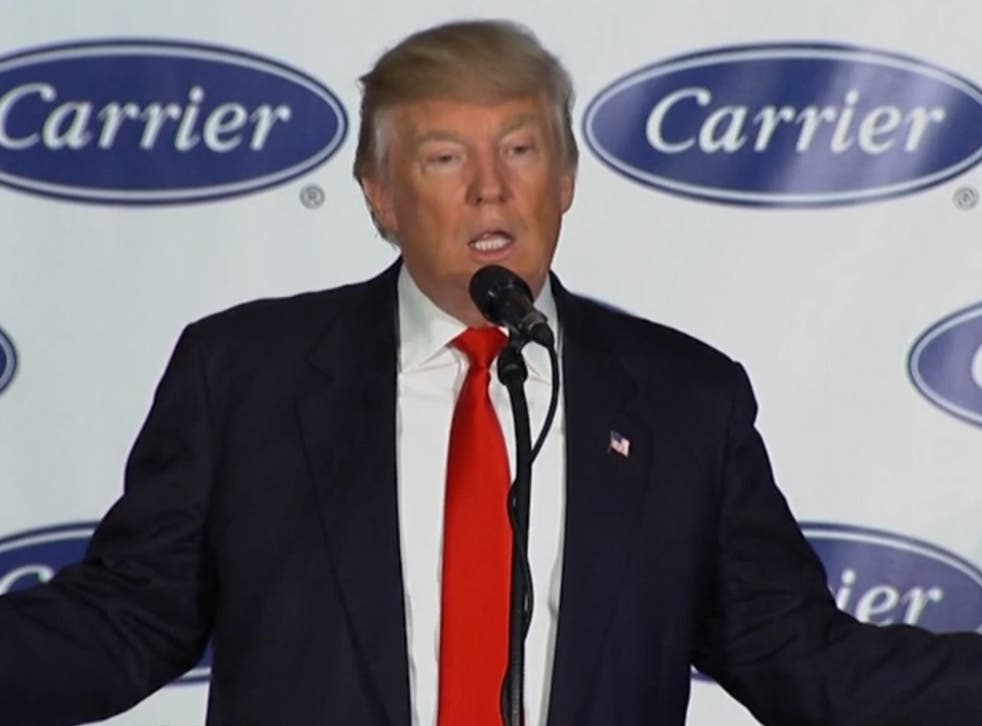 A US student has called for college campuses to do more to reassure students who support Donald Trump, so that they are not left feeling uneasy about expressing their political views.
Amanda Delekta, a second-year student at the University of Michigan, said she was initially elated when the former reality star won the US Presidential election last month.
But she said her happiness faded after she saw the backlash on campus by her fellow students who started holding "vigils" to mourn the result and a professor cancelled a class because students would be "upset" about the result.
She decided to write a letter to the university's president, which was later published online in which she said it was "shameful to live in a nation where individuals are afraid to voice their beliefs for fear of being shamed".
Ms Delekta, who is the campus political director of the college's Republican group, said she was appalled that the university's president, Mark Schlissel, had endorsed the vigil in an email saying: "Nobody has died, the United States has not died; democracy is more alive than ever.
"Simply put, the American people voted and Trump won. People all around the country voted for him and over 60 million people backed his candidacy.
"To encourage students on campus to grieve over the results is fear mongering and creates an even more polarized campus.
"Had Secretary Hillary Clinton won the election and Trump supporters held a vigil, they would have likely been called white supremacists, racists, sexists, and bigots."
President Trump protests

Show all 20
The 20-year-old has now launched a petition which has been signed by 383 people which calls on the university to respect different political opinions.
"It is sickening to be generalized in such horrible ways by people who claim to preach open-mindedness and support for all," she said.
"What hurts me even more is that the university is not encouraging students to understand each other and the complicated choice it is to select a President, but have instead has chosen to foster hate, blatantly catering to a certain group of students on campus while indirectly ignoring others."
The Independent has contacted Mr Schlissel for comment.
* This article initially reported that Ms Delekta had called for university campuses to be "safe spaces" for supporters of Donald Trump. We would like to clarify that Ms Delekta did not use that term directly nor suggest that supporters of Mr Trump required designated spaces in which they could express their views without opposition or critique. The headline and opening paragraph of the report have now been amended. 19/12/16
Join our new commenting forum
Join thought-provoking conversations, follow other Independent readers and see their replies