Donald Trump Gettysburg Address: I will sue all the women who accused me of sexual assault once election is over
The Republican nominee is planning to file a lot of lawsuits come 8 November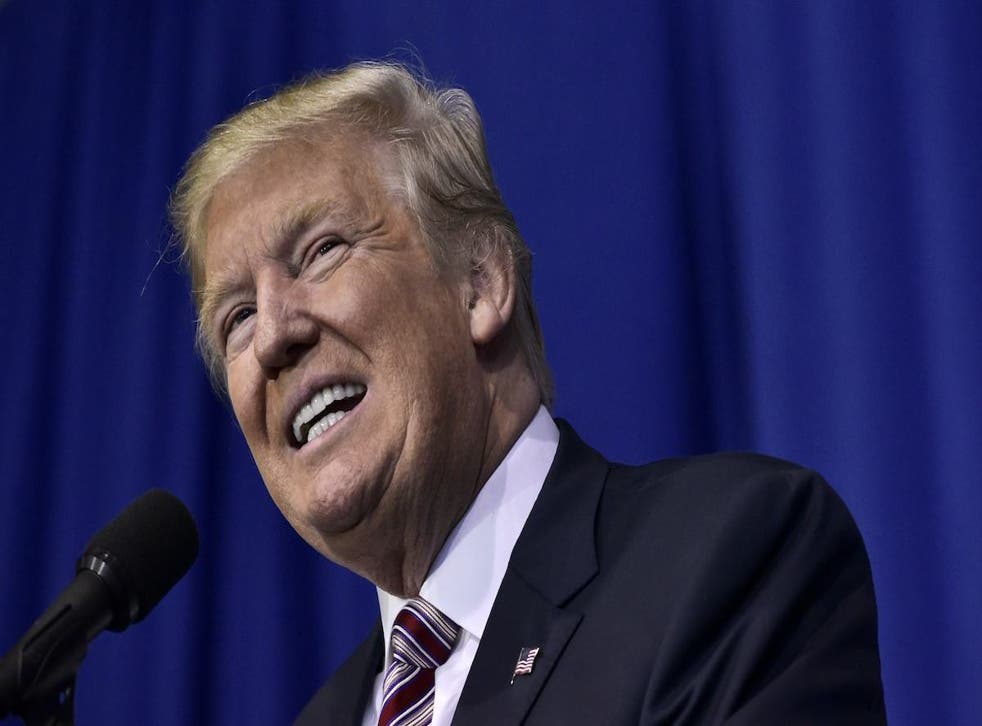 While Donald Trump claims he wants to drain the swamp of bureaucracy in Washington DC, he seems ready to drown in lawsuits.
Speaking at the iconic Gettysburg Address in Pennsylvania at the weekend, the Republican nominee said that one of his top priorities within the first 100 days of his presidency was to sue all the women who have accused him of inappropriate behaviour, groping, kissing without consent and sexual assault.
"Every woman lied when they came forward to hurt my campaign," he said.
"Total fabrication. The events never happened. Never. All of these liars will be sued after the election is over."
He insisted that his accusers could, through a "simple phone call" to a newspaper or television statement, guarantee "wall to wall news coverage" with "no fact checking whatsoever".
A leaked video from 2005 showed Mr Trump bragging to former Access Hollywood host Billy Bush that he could "get away with" grabbing women by the genitals and doing anything he wanted to them. The remarks prompted a slew of allegations from more than a dozen women who accused him of sexual assault, starting more than four decades ago. He called them "sick" and hungry for fame.
Donald Trump actually made a good joke last night... at Melania's expense
Mr Trump, who was supposed to be telling voters about his policies on the economy and trade on Saturday, first decided to share his lawsuit plans. He said he would also sue the "violent protesters" who disrupted his campaign events.
"It was probably Hillary Clinton and the campaign that paid [the protesters] tp fabricate stories [about my rallies]," he said.
"We'll find out later via litigation and I'm so looking forward to that."
Donald Trump falsely claims sexual assault allegations against him have been largely debunked
The announcement comes after two black activists filed a lawsuit for $1 million worth of damages against Mr Trump and an event venue in Alabama for premise liability and negligence. The men were allegedly beaten and pushed around by other attendees at a rally in Birmingham.
Mr Trump is already fighting legal battles surrounding the now obsolete Trump University and claims around his charitable foundation.
He blamed the power of the media and their "bias" against him for the negative coverage. He revealed at the third presidential debate that he had not even apologised about the 2005 video remarks to his wife, Melania Trump, despite saying earlier in the month that he had.
"I didn't do anything wrong," he said.
Ms Trump told CNN and Fox News that she did not believe the women's claims and that the media were making up "lies" to hurt his candidacy.
Join our new commenting forum
Join thought-provoking conversations, follow other Independent readers and see their replies