House committee launches investigation into Donald Trump's security breaches at Mar-a-Lago
The House Committee on Oversight and Government Reform has demanded proof of security protocols and how they are kept in place by 28 February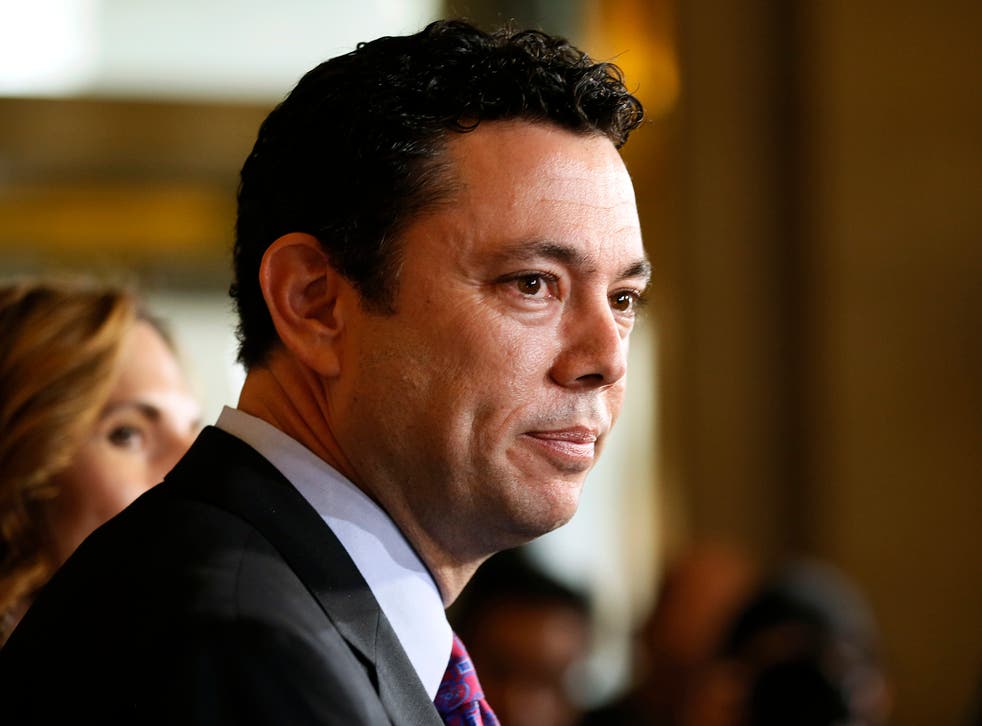 The House Oversight Committee has launched an investigation into Donald Trump's alleged security breaches at his Mar-a-Lago estate in Florida.
After it was revealed that the President discussed North Korea's ballistic missile test over dinner with Japanese Prime Minister Shinzo Abe and other guests in what committee chairman Jason Chaffetz described as a "public space", the committee has asked the President's team to provide proof of his security protocols at his estate and how they were maintained.
In a letter to chief of staff Reince Priebus, the President was also asked to explain why he reviewed White House documents at the dinner table, whether these documents were classified and if the other guests at the dinner had been vetted.
Bernie Sanders: Trump is a pathological liar
"During this time, according to reports, the President made telephone calls to staff in Washington DC. These reports and social media accounts have suggested White House staff used their own cell phones to provide illumination for reviewing documents," the letter read.
"Separately, one Mar-a-Lago guest posted to his Facebook page a photograph with a man described to be the holder of the "nuclear football".
A member of the private club, Richard DeAgazio, posted an image with a man in Mr Trump's entourage, who he claimed was responsible for carrying the nuclear football - the briefcase that never leaves the president's side and which allows him to authorise a nuclear strike.
White House Press Secretary Sean Spicer told reporters that no classified information had been present in the Mar-a-Lago dining area, and the President had been briefed in a separate compartment before and after dinner. Yet the Committee said in the letter that it was concerned that sensitive information had been discussed in front of other guests.
The letter continued: "While the President is always on duty, and cannot dictate the timing of when he needs to receive sensitive information about urgent matters, we hope the White House will cooperate in providing the Committee with additional information."
The controversial orders Donald Trump has already issued

Show all 9
The committee has asked for evidence by 28 February in electronic format.
Mr Trump jetted last weekend to his Florida estate, known as the winter White House, to join his wife, Melania Trump, and host Mr Abe and his wife.
The controversy comes the day after national security adviser Michael Flynn resigned - the White House claims he was dismissed - after it was revealed that he had phoned the Russian ambassador, shortly after former President Barack Obama imposed sanctions on the country, to assure them the sanctions would be overturned. Mr Trump reportedly knew for weeks that Mr Flynn had acted as the intermediary.
Mr Chaffetz, now leading the investigation of the President, was widely criticised for failing to pursue investigations of Mr Trump's apparent conflicts of interest between his White House duties and his real estate and business empire. At a town hall in Utah last week, the Republican congressman was jeered and booed, the audience shouting: "Do your job".
Mr Chaffetz has recently been more focused on investigating Hillary Clinton and her alleged misuse of her private email server when she was secretary of state.
Following the town hall, the Committee announced it would investigate Kellyanne Conway, the Counselor to the President, for telling viewers of Fox News to "go buy" items from Ivanka Trump's business, after Nordstrom said it had dropped Ms Trump's fashion and jewelry line due to disappointing sales.
Mr Spicer said Nordstrom's attack on Ivanka was a "direct attack on the President".
Sean Spicer responds to Nordstrom saga, rebuking claims of conflict of interest
Later, when questioned on Ms Conway's controversial remark, Mr Spicer answered curtly that she "has been counselled", but did not provide details.
Join our new commenting forum
Join thought-provoking conversations, follow other Independent readers and see their replies