Donald Trump says 'media is fake' in response to press criticism over Mexico border wall
President-elect has history of attacking journalists 
Will Worley
Monday 09 January 2017 15:30 Comments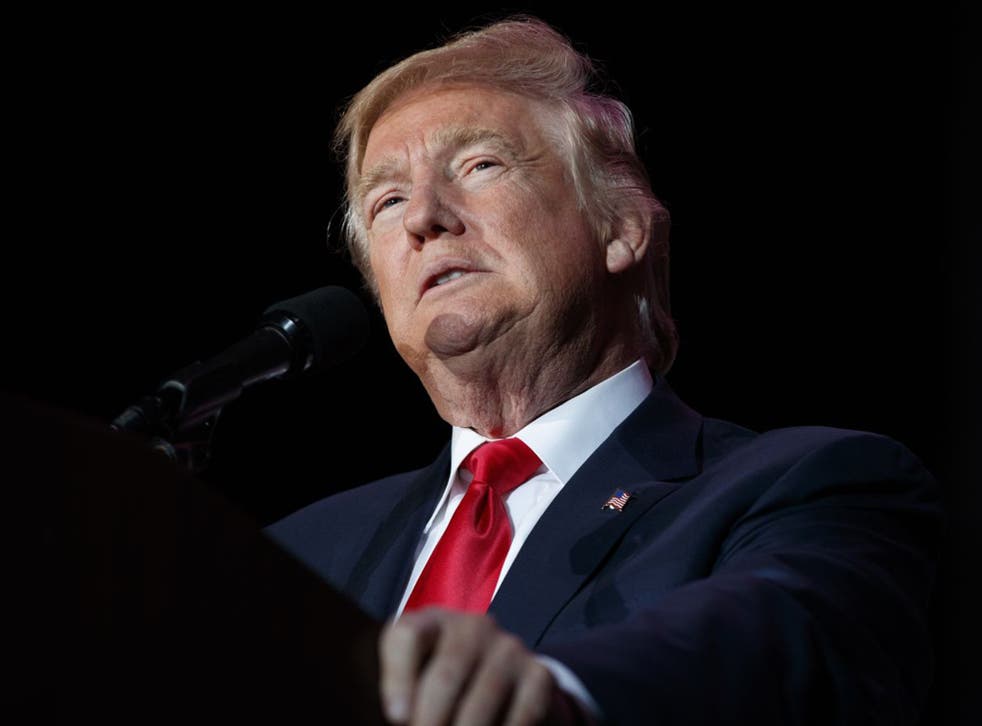 Donald Trump has made one of his most direct attacks on the media yet, calling it "fake", in response to reports that the US will pay for the planned border wall with Mexico.
The President-elect tweeted: "Dishonest media says Mexico won't be paying for the wall if they pay a little later so the wall can be built more quickly. Media is fake!"
It comes soon after the President-elect appeared to admit, in another tweet on 6 January, that US tax dollars will be spent on construction, but only for the "sake of speed".
Mr Trump has long had a tense relationship with the press, particularly when journalists have been critical of him. He has frequently called critical reporting "lies" without providing evidence.
However, the President-elect's latest tweet is apparently aimed at the media as a whole, rather than specific outlets or journalists.
Trump mocks reporter with disability
Mr Trump has also targeted individual journalists, such as Fox-turned-NBC reporter Megyn Kelly. After a series of spats between the two during the election campaign, Mr Trump told CNN "There was blood coming out of her eyes, blood coming out of her wherever" during a debate.
The President-elect's tweet against the media was sent shortly after actress Meryl Streep called out Mr Trump for his habit of attacking reporters during an acceptance speech at the Golden Globes.
"One performance this year … stunned me," she told the audience at The Beverly Hilton Hotel. "It sank its hooks in my heart … It was that moment when the person asking to sit in the most respected seat in our country imitated a disabled reporter. Someone he outranked in privilege, power and the capacity to fight back. It kind of broke my heart when I saw it.
"This instinct to humiliate, when it's modelled by someone in the public platform, by someone powerful, it filters down into everybody's life, because it kinda gives permission for other people to do the same thing. Disrespect invites disrespect, violence incites violence. And when the powerful use their position to bully others we all lose."
Donald Trump's most controversial quotes

Show all 14
Ms Streep continued with a call to defend the free press: "We need the principled press to hold power to account, to call him on the carpet for every outrage. That's why our founders enshrined the press and its freedoms in the Constitution. So I only ask the famously well-heeled Hollywood Foreign Press and all of us in our community to join me in supporting the Committee to Protect Journalists, because we're gonna need them going forward, and they'll need us to safeguard the truth."
Register for free to continue reading
Registration is a free and easy way to support our truly independent journalism
By registering, you will also enjoy limited access to Premium articles, exclusive newsletters, commenting, and virtual events with our leading journalists
Already have an account? sign in
Join our new commenting forum
Join thought-provoking conversations, follow other Independent readers and see their replies