Donald Trump and Mexican President Enrique Pena Nieto hold phone call over border wall dispute
The two world leaders had a 'friendly call', the US President says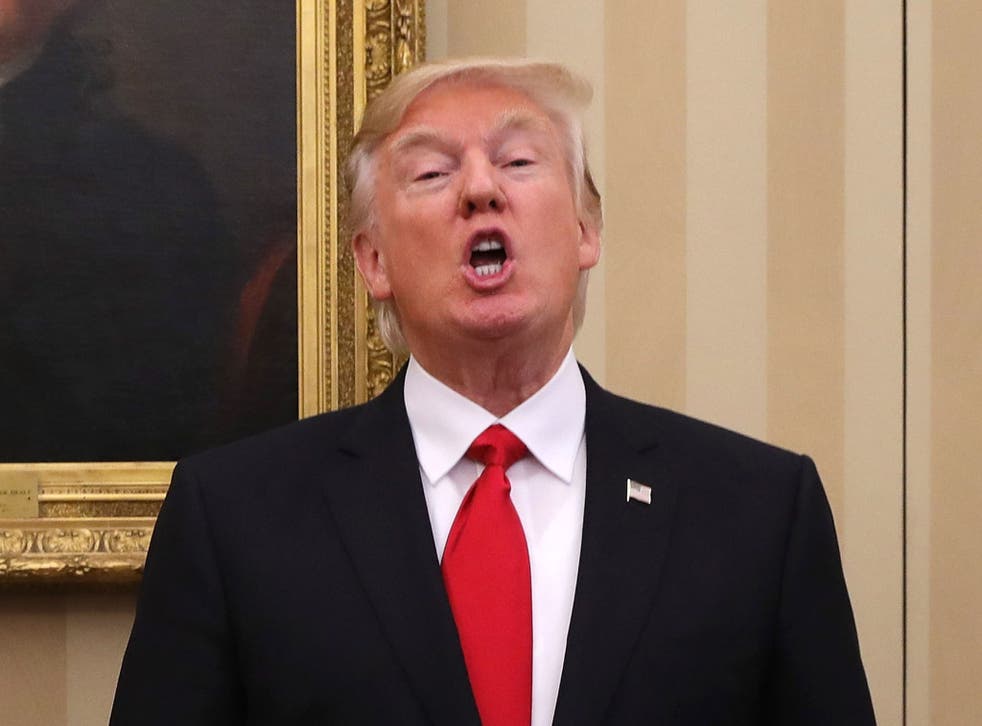 Donald Trump and Mexican President Enrique Pena Nieto held an hour-long phone call today after relations deteriorated over the border wall.
The US President confirmed on Friday the pair had a "friendly call" amid rising tensions.
The two leaders spoke less than 24 hours after Mr Pena Nieto cancelled a face-to-face meeting with the US leader.
The content of the call has not been disclosed but Mr Trump confirmed the conversation was held during his news conference with Theresa May.
The Mexican president said yesterday: "We have informed the White House that I will not attend the meeting scheduled for next Tuesday with the POTUS."
It followed a threat by Mr Trump to cancel meetings unless Mexico agreed to pay for the wall.
Donald Trump's Mexico wall: At what cost, and how long?
Mr Trump wrote: "The US has a 60bn dollar trade deficit with Mexico. It has been a one-sided deal from the beginning of NAFTA with massive numbers... of jobs and companies lost.
"If Mexico is unwilling to pay for the badly needed wall, then it would be better to cancel the upcoming meeting."
Join our new commenting forum
Join thought-provoking conversations, follow other Independent readers and see their replies