US border chief 'tells agents he was forced out of job' day after Trump signs Mexico wall executive order
Mark Morgan, a former FBI agent, took office in October
Tom Batchelor
Thursday 26 January 2017 21:35 Comments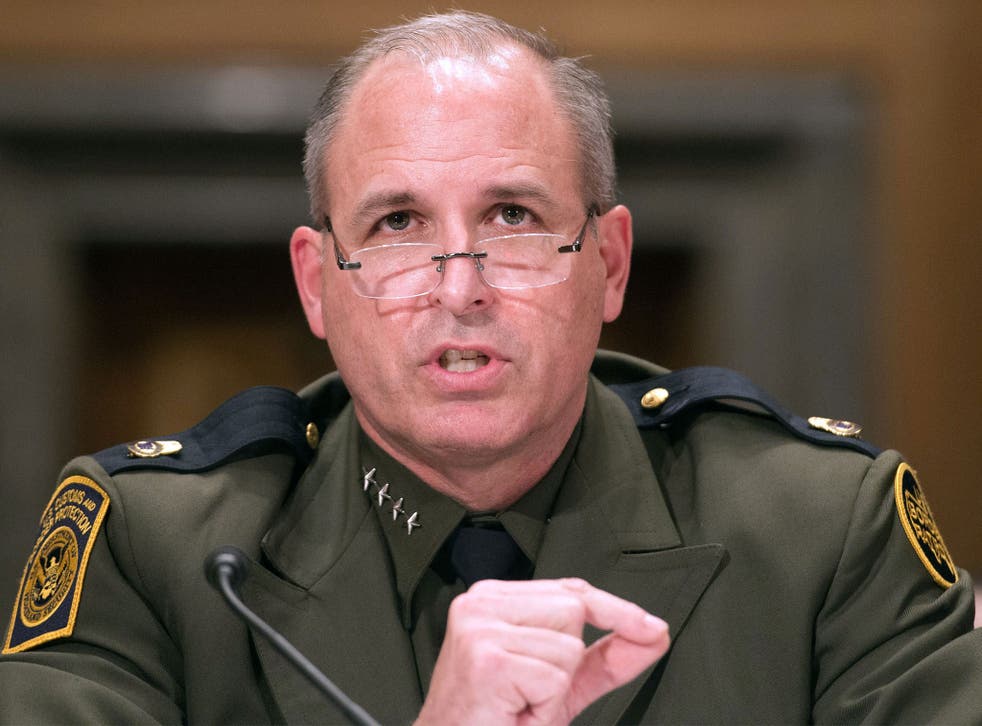 The man in charge of US border protection has been forced out of his job just a day after Donald Trump announced he was pressing ahead with his plan to build a wall along the border with Mexico, according to an unnamed official.
Border Patrol chief Mark Morgan told senior agents about his removal during a video conference on Thursday morning.
He reportedly said he was asked to leave and that he decided to resign rather than fight the request.
The Customs and Border Protection agency confirmed Mr Morgan's last official day in office would be on Tuesday.
Mr Morgan, a former FBI agent, only took office in October.
In a statement, Kevin McAleenan, the Customs and Border Protection's acting commissioner, praised Mr Morgan for "his unwavering dedication to our border security mission" and "lifelong career in service to the nation".
He had clashed with the Border Patrol's union, which endorsed Mr Trump during the presidential campaign.
Mr Trump signed an executive order for construction of the wall on Wednesday.
He has repeated his claim that Mexico will pay for the work, an assertion that led to the country's president Enrique Pena Nieto cancelling his trip to the US to meet the billionaire property tycoon.
Donald Trump orders construction of Mexico border wall
Addressing Republican members of Congress at a meeting in Philadelphia, he said he and Mr Pena Nieto had agreed to cancel the meeting, adding it would be fruitless if Mexico did not treat the United States "fairly".
"I've said many times that the American people will not pay for the wall," he told the gathering.
"Unless Mexico is going to treat the United States fairly, with respect, such a meeting would be fruitless and I want to go a different route."
Additional reporting AP
Register for free to continue reading
Registration is a free and easy way to support our truly independent journalism
By registering, you will also enjoy limited access to Premium articles, exclusive newsletters, commenting, and virtual events with our leading journalists
Already have an account? sign in
Join our new commenting forum
Join thought-provoking conversations, follow other Independent readers and see their replies