Trump missed his main target in Yemen raid that killed 30 civilians and one US Navy SEAL
The Al Qaeda leader has released audio taunting the president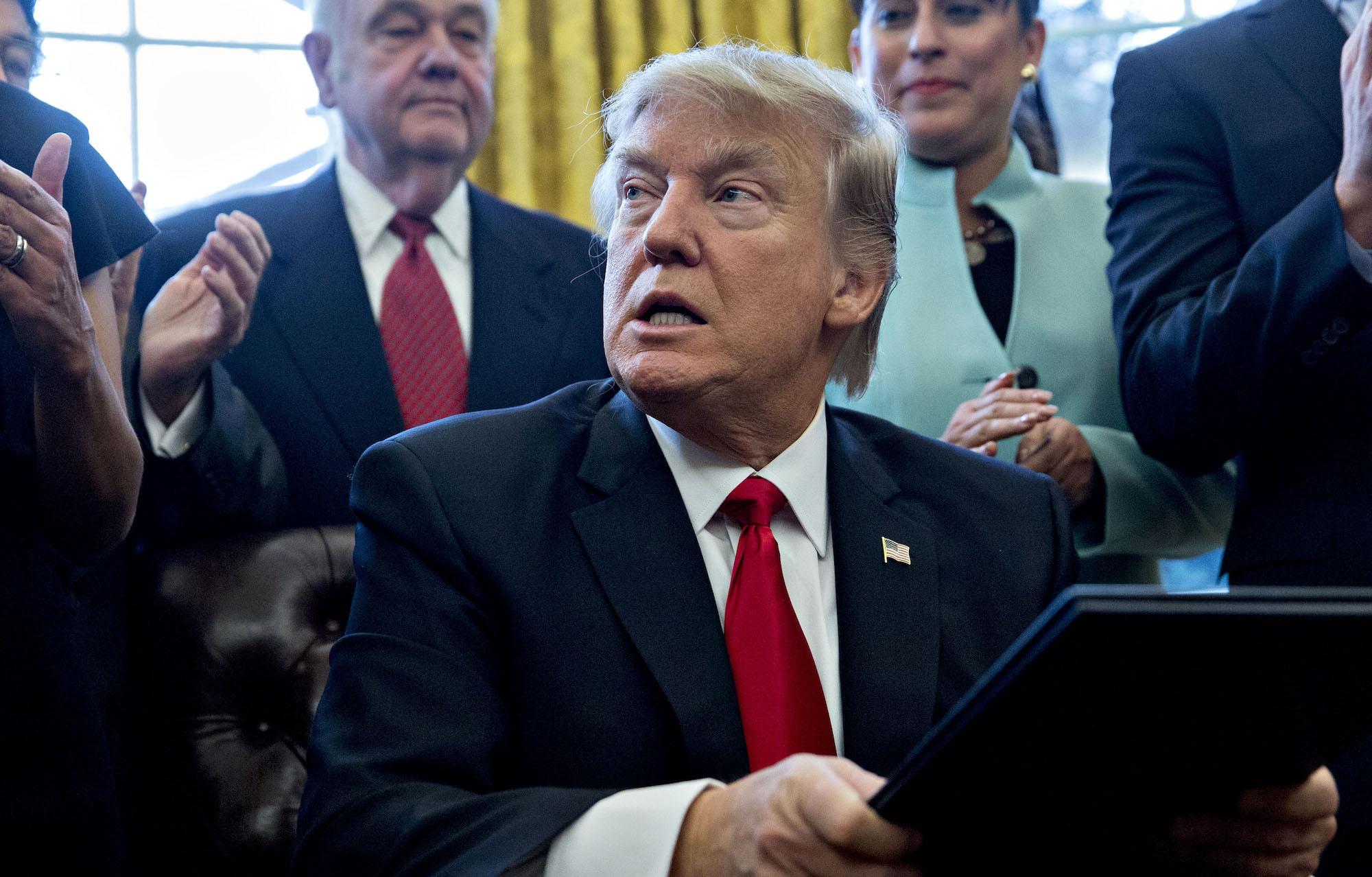 President Trump ordered his first military raid on January 29 with one secret objective—to capture or kill an al Qaeda leader and recruiter who ultimately survived the strike.
Military officials told NBC News on Monday that the operation targeted 38-year-old Qassim al-Rimi, who leads al-Qaeda in the Arabian Peninsula and is considered the third most dangerous terrorist in the world. On Sunday, al-Rimi released an audio message taunting the president.
"The fool of the White House got slapped at the beginning of his road in your lands," he said in the message, military sources confirmed to NBC that the message is authentic.
White House Press Secretary Sean Spicer on Tuesday denied that al-Rimi was the subject of the counterterrorism operation.
"The raid that was conducted was an intelligence gathering raid," he said, "and that's what we received and that's what we got and that was a success."
President Trump ordered the raid, his first military operation as commander-in-chief, on a suspected Al-Qaeda camp in Yemen's Bayda province. The operation resulted in the deaths of Navy SEAL William "Ryan" Owens and up to 30 civilians, including 10 women and children, according to medics at the scene. Three other US service members were also injured.
It's currently unclear how al-Rami avoided capture or death and if he was present at the raid's location at all.
New York City bodegas strike to protest Trump's travel ban
Show all 27
Former President Barack Obama had drafted and reviewed plans for the raid but held off because his advisors wanted to launch the operation on a moonless night, the New York Times reports.
US military officials are now claiming that the Trump administration approved the counterrorism operation without sufficient "intelligence, ground support or adequate backup preparations."
In the days following the raid, US Central Command issued a statement saying that an investigation team had "concluded regrettably that civilian non-combatants were likely killed" with children among the casualties.
Last week, the president made an unannounced trip to Dover Air Force Base in Delaware to honor the fallen soldier as his remains returned home.