Donald Trump's national security adviser was investigated for sharing classified secrets with foreign officers
Mr Flynn had claimed he shared the information with proper permissions, but the investigation indicates otherwise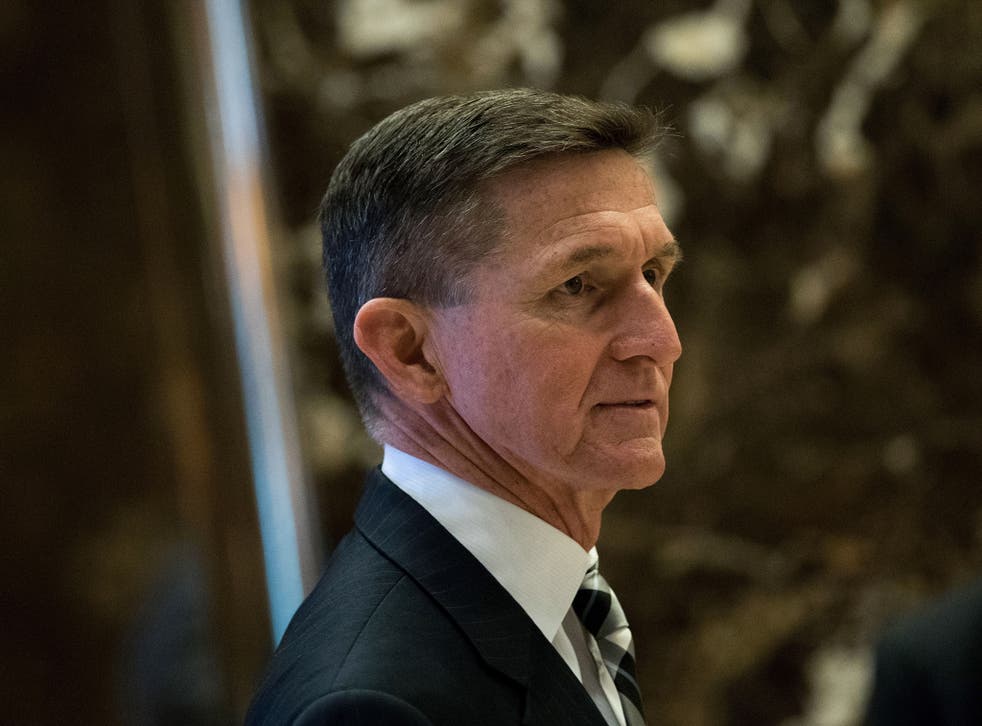 Uncovered Army documents have revealed that former General Michael Flynn, the man tapped to be Donald Trump's national security adviser, "inappropriately shared" classified information without permission.
A secret military investigation conducted in 2010 determined that the retired Army general had shared the secrets with foreign officers in Afghanistan while serving as US military intelligence chief. But Mr Flynn did not suffer any consquences for the action.
According to the documents, which were obtained by the Washington Post under the Freedom of Information Act, the investigation found that Mr Flynn did not act "knowingly" and "there was no actual potential damage to national security as a result".
Mr Flynn had previously criticised Mr Trump's rival, former Secretary of State Hillary Clinton, while speaking at the Republican Convention in July, leading the crowd in chants of "lock her up" over her use of a private email server while in the Obama administration.
He accused Ms Clinton of placing "our nation's security at extremely high risk with her careless use of a private email server," which was the focus of an FBI investigation that found no criminal wrongdoing.
"If I, a guy who knows this business," he added, "if I did a tenth, a tenth of what she did, I would be in jail today."
US officials familiar with the investigation told the Post that the case focused on presentation slides that contained information about CIA operations in Afghanistan.
"It was a general intelligence briefing that included stuff that shouldn't have been on those slides" and included "stuff the intelligence community was doing that had a much higher level of classification," said one official.
Mr Flynn acknowledged the investigation, chalking it up to "that's what the government does". But he asserted that he had proper permissions.
"The investigation on me was for sharing intelligence with the Brits and Australians in combat, and I'm proud of that one," he said. "That was substantiated because actually I did it. But I did it with the right permissions when you dig into the investigation. I'm proud of that one.
"Accuse me of sharing intelligence with our closest allies, please."
Mr Flynn's treatment of information had caused some concern after Mr Trump announced his appointment to the top national security role.
An examination of Mr Flynn's use of social media showed he regularly disseminated misinformation and baseless conspiracy theories about Hillary Clinton, Barack Obama, and their associates.
In a 3 November tweet, that has since been deleted, Mr Flynn linked Ms Clinton to what is now known as "Pizzagate".
"U decide," he wrote. "NYPD Blows Whistle on New Hillary on Hillary Emails: Money Laundering, Sex Crimes w Children, etc...MUST READ!"