Thousands of New York shopkeepers close down for the day to protest at Donald Trump's 'Muslim ban'
Many protesters have family members whose visa applications are now on hold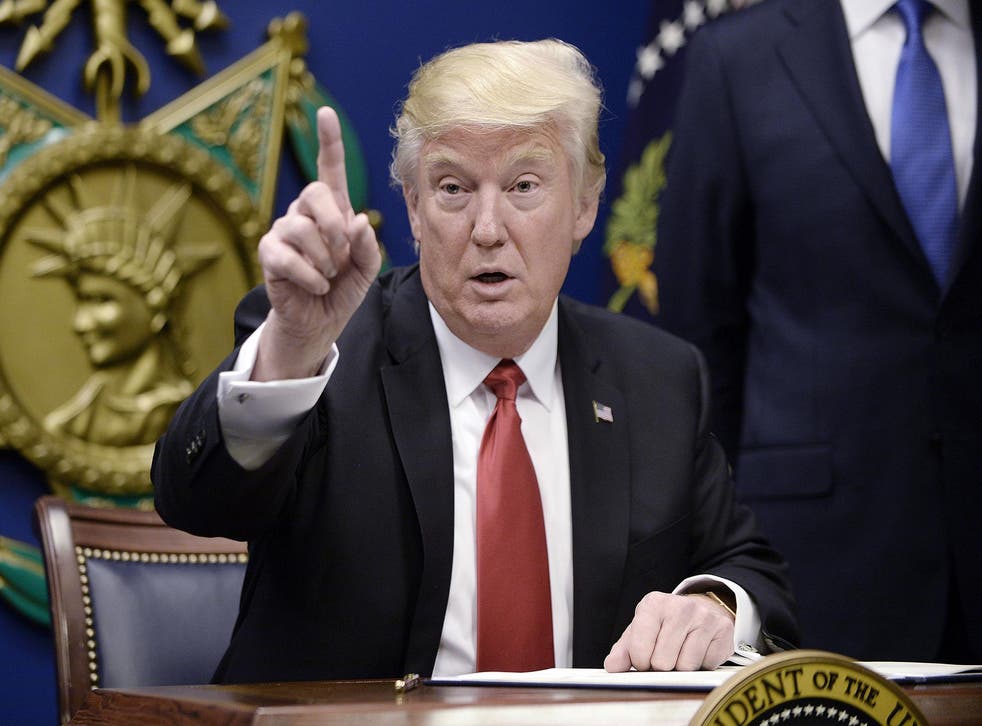 Thousands of grocery shop owners have closed down to protest against Donald Trump's travel ban.
The strike began at midday local time and is scheduled to finish at 8pm.
Many of the protesters were of Yemeni backgrounds and have family members applying for visas, whose applications have now been put on hold.
Mr Trump's executive order barring people hailing from Yemen, Iraq, Iran, Libya, Somalia, Sudan and Syria for 90 days has resulted in travellers being detained or deported from the United States.
Some have been stranded in other countries.
"This shutdown of grocery stores and bodegas will be a public show of the vital role these grocers and their families play in New York's economic and social fabric," the organisers wrote on their Facebook page.
"During this period, grocery store owners will spend time with their families and loved ones to support each other; many of these families have been directly affected by the ban."
A bodega is the term commonly used by New Yorkers to describe small shops that sell food and alcohol. They are similar to corner shops in the UK.
Comedian rips apart Donald Trump's 'Not-A-Muslim ban'
At a planned event in the evening in Brooklyn, "merchants will share the impact the ban has had on them and their loved ones."
There will also be a Muslim call to prayer followed by "a public sundown prayer by Muslim rally participants."
Join our new commenting forum
Join thought-provoking conversations, follow other Independent readers and see their replies