Petition calling for release of Donald Trump's tax returns reaches 100,000 needed for White House response
Petition demands 'immediate release' of the President's full tax returns with 'all information needed to verify emoluments clause compliance'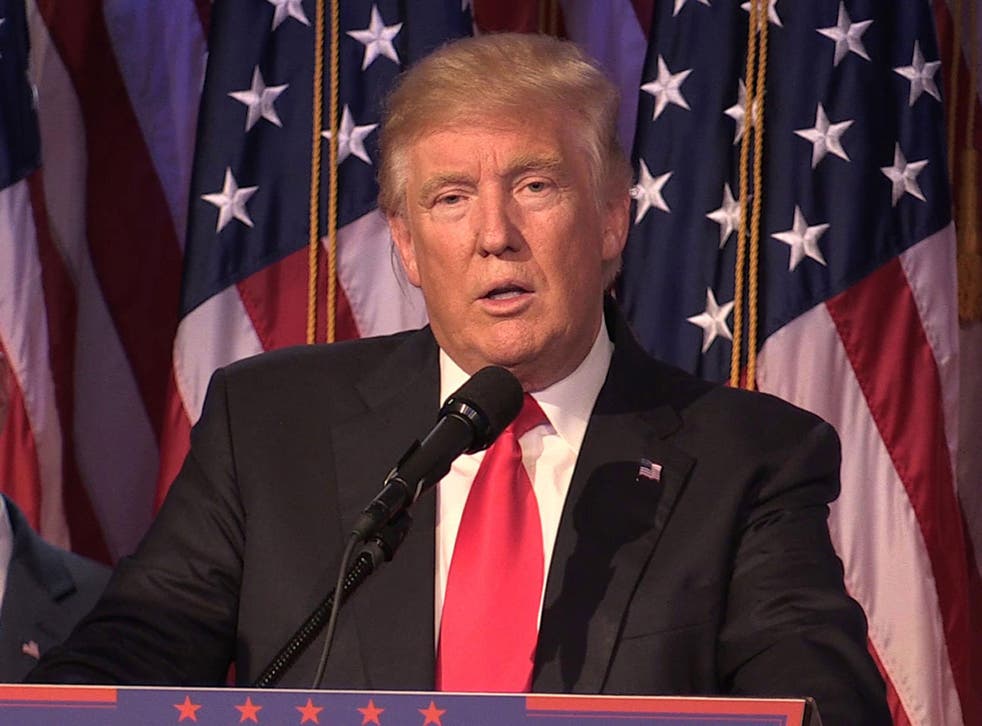 A petition calling for the immediate release of Donald Trump's tax returns has reached the 100,000 signatures needed to prompt a White House response.
The petition, posted to the White House's official website on Friday, demands for the new President to "immediately release [his] full tax returns, with all information needed to verify emoluments clause compliance."
It states: "The unprecedented economic conflicts of this administration need to be visible to the American people, including any pertinent documentation which can reveal the foreign influences and financial interests which may put Donald Trump in conflict with the emoluments clause of the Constitution."
Obama leaves note for Trump as he exit Oval Office for last time
The White House petitions web page states that if a petition obtains 100,000 signatures within 30 days, the administration will issue an "official update" within 60 days.
Mr Trump was dogged by reporters and rivals during the election campaign to release his taxes, but he refused to do so because he said he is "under audit", while claiming that reporters were the "only ones who care" about seeing them.
A poll carried out several days before the billionaire's inauguration revealed three quarters of Americans — including half of Mr Trump's supporters — want him to release his tax forms, an increase from just 63 per cent of Americans in September.
Almost half — 49 per cent — of his supporters said he should release his returns, while 94 per cent of Hillary Clinton supporters agreed.
Trump Inauguration protests around the World

Show all 14
High-profile figures including billionaire investor Warren Buffett have claimed that being "under audit" was not a valid reason to hide the returns.
Releasing the tax documents would clarify whether or not the new President has previously paid taxes on his commercial empire, and any business deals with Russia.
Prior to the election in November, the billionaire businessman admitted during a debate that he had taken advantage of a tax loophole and used a loss of almost $1 billion in 1995 to avoid paying federal income tax for the next two decades.
Join our new commenting forum
Join thought-provoking conversations, follow other Independent readers and see their replies