Donald Trump's legal team 'won Russia Law Firm of the Year award'
Morgan, Lewis & Bockius are employed to 'isolate' the US President-elect from his business ventures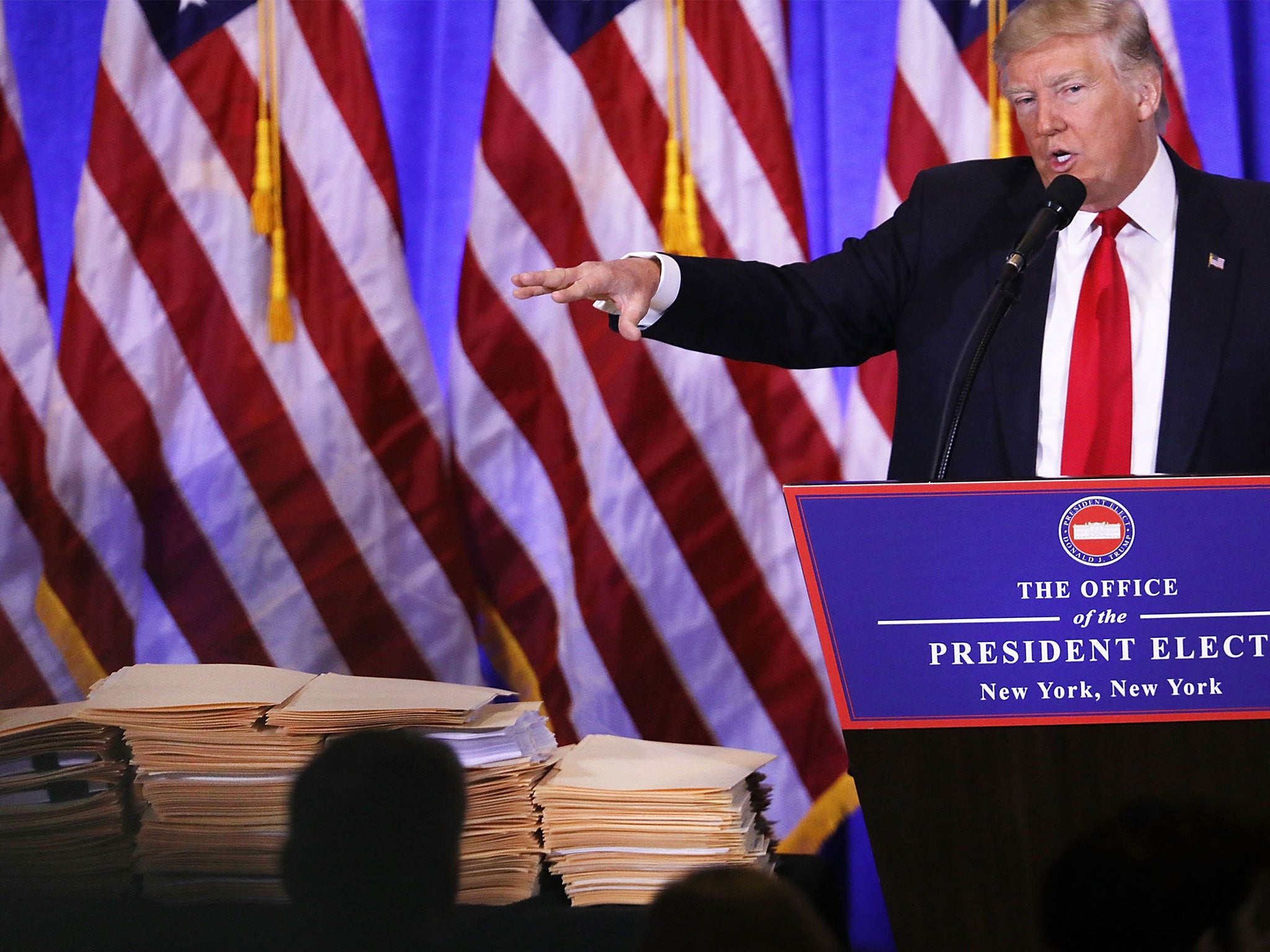 A law firm employed by Donald Trump to help prepare him for the White House won a 'Russia Law Firm of the Year' award last year, it has emerged.
Morgan, Lewis & Bockius were employed to "isolate" the US President-elect from his business ventures ahead of his inauguration on January 20.
According to the website of Chambers and Partners, which runs an annual awards ceremony to "celebrate excellence in the legal profession", Mr Trump's lawyers won the prize for their business activities in Russia in 2016.
Trump's lawyer says he is 'completely isolating' himself from his business
Chambers and Partners described the US law firm as having an "active Moscow office" that offers "top-level advice" to the energy and banking sectors.
A tax lawyer at the company, Sheri Dillon, took to the stage during Mr Trump's much-anticipated news conference on Wednesday to outline the President-elect's plans to avoid conflicts of interest when he steps into the White House by distancing himself from his business empire.
She said Mr Trump wanted voters to "rest assured that all of his efforts are directed to pursuing the people's business and not his own".
He had instructed her firm to set up a structure for his businesses that would "completely isolate him from the management of the company" and ensure "that the activities of the Trump Organisation cannot be perceived to be exploitative of the presidency", she said.
It came as the President-elect sought to distance himself from links to Russia, but told reporters "if Putin likes Donald Trump, guess what folks, that's called an asset, not a liability."
Morgan, Lewis & Bockius had not replied to a request for comment from The Independent at the time of publication.
Join our commenting forum
Join thought-provoking conversations, follow other Independent readers and see their replies