Donald Trump must show 'strength' against Russia before 'beginning of the end', warns former Nato head
Anders Fogh Rasmussen, who was in charge of the US-led alliance from 2009 to 2014, says Vladimir Putin 'only respects a firm hand'
Friday 11 November 2016 12:47 GMT
Comments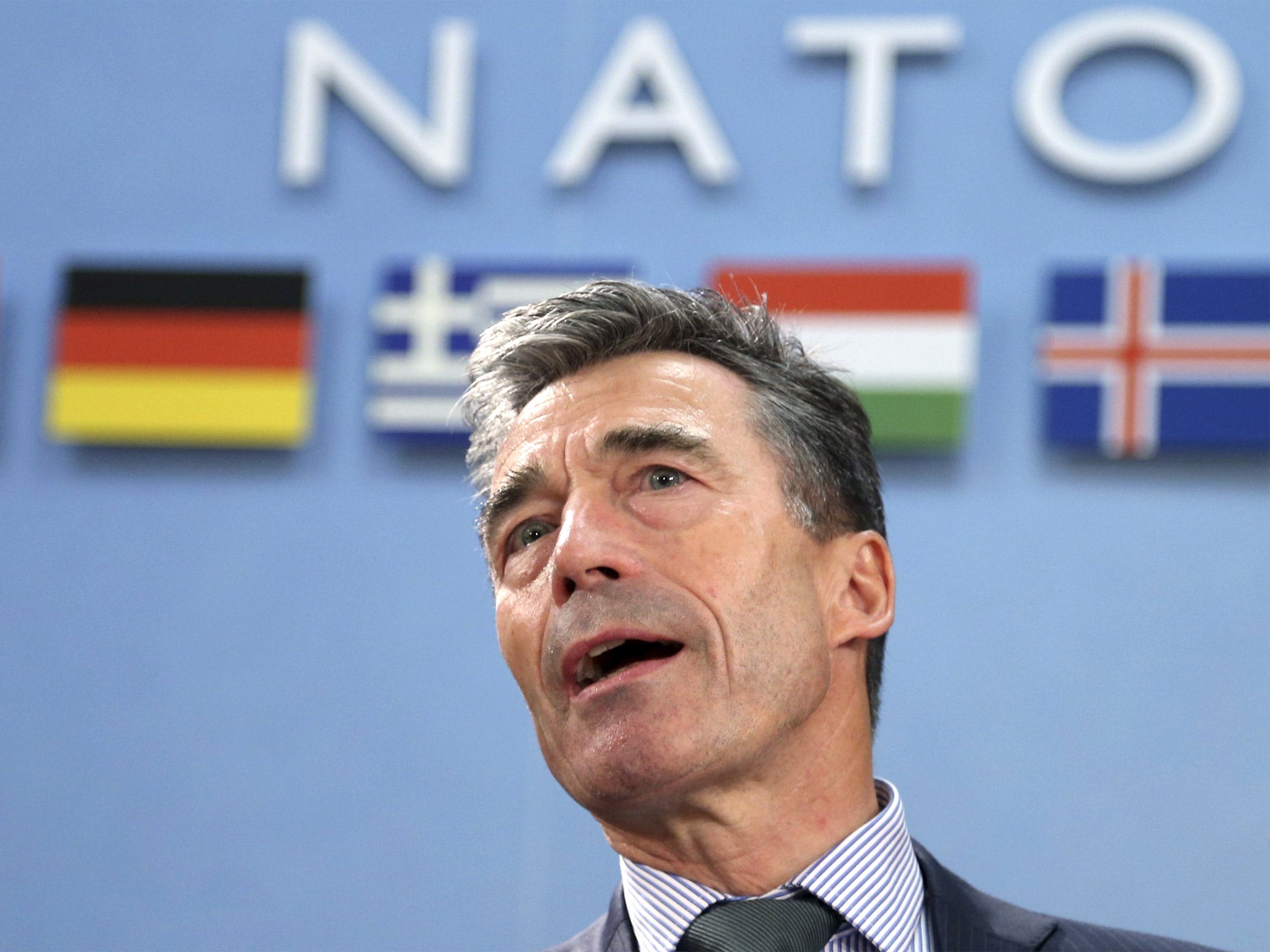 The former Secretary-General of Nato has urged Donald Trump to act against Russian aggression or face "the beginning of the end" of the US-led system.
Anders Fogh Rasmussen, who was in charge of the alliance from 2009 to 2014, said Vladimir Putin "only respects a firm hand" and therefore Mr Trump must show "strength".
The advice came in an email sent through his firm, Rasmussen Global, which provides geopolitical and strategic consulting services.
"Neglecting [the Baltic States] will have far-reaching consequences and mark the beginning of the end of the US-led system," Mr Rasmussen said in the email, the Daily Mail reported.
"As Commander-in-Chief, Donald Trump must display strength towards Russia. Putin only respects a firm and steady hand."
Mr Rasmussen also suggested the US protect Ukraine from any future Russian aggression and impose a no-fly zone over Syria.
"The US must increase support for Nato's eastern flank, set up military bases wherever Russia is threatening the freedom and livelihood of US allies, and whole-heartedly protect Ukraine against future Russian aggression," he wrote.
"The US President must initiate a no-fly zone to impose and maintain a credible and durable ceasefire in Syria. The US must force the President of Syria, Bashar al-Assad, to the negotiating table and find a political solution to the devastating conflict."
World news in pictures
Show all 50
The former Prime Minister of Denmark, Mr Rasmussen, is currently working as an adviser to the Ukrainian president.
Mr Rasmussen's words came just after the current chief of Nato called on Mr Trump to clarify his position on the intergovernmental military alliance.
Join our commenting forum
Join thought-provoking conversations, follow other Independent readers and see their replies