Calls to LGBT suicide prevention hotlines 'double' after Donald Trump win
Many people stressed the possible changes in policy after years of progress during the Obama administration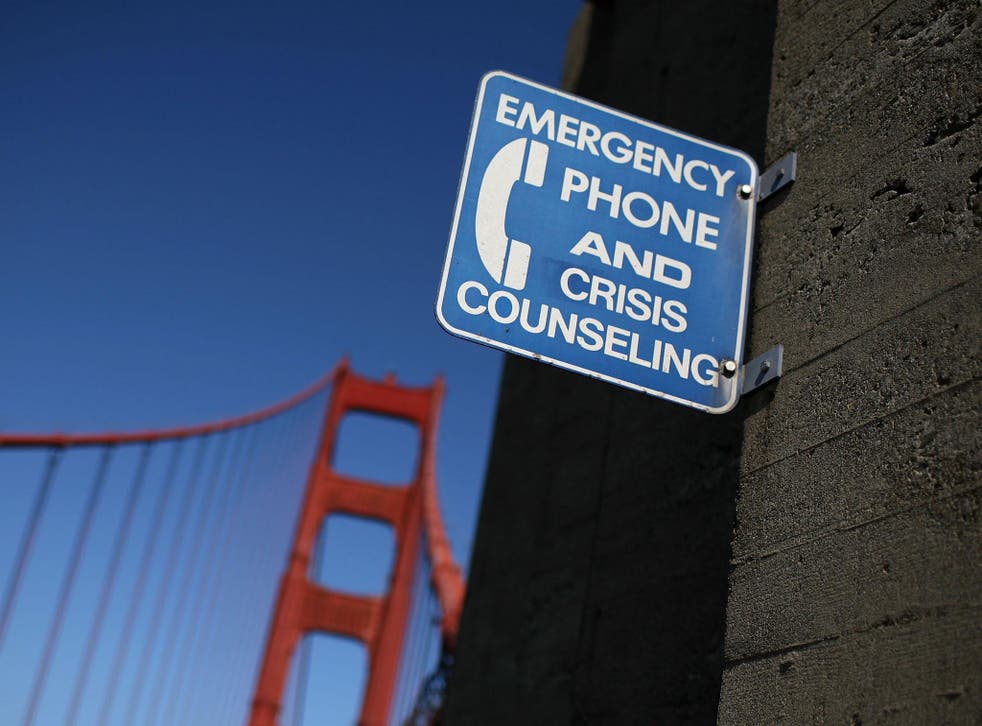 Suicide hotlines that provide support for LGBTQ people received a record number of calls in the first 24 hours following Donald Trump's election win – a victory that many fear will result in the loss of fundamental rights gained by the community in recent years.
Calls to a number of crisis centres doubled according to multiple reports. To many, Mr Trump's political ascent is an indication of a significant shift against LGBTQ people, due in part to his selection of Indiana Gov Mike Pence as Vice President.
From Mr Pence's election to the US House of Representatives in 2000, to his time as governor, he has stood in opposition to same-sex marriage, supported "conversion therapy", and has said that he will only support federal funding HIV/AIDS treatment if money did not go to "organisations that celebrate and encourage the types of behaviours that facilitate the spreading of the HIV virus".
As the election results came in, the calls began flooding phone lines, the possibility of an administration hostile to LGBTQ progress became a reality for thousands.
President Trump protests

Show all 20
The suicide hotline for LGBTQ youth, The Trevor Project, received "more than double" their average Tuesday or Wednesday call volume, according to Time.
"Callers are are expressing a lot of fear and anxiety around the election results," said Trevor Project spokesperson Steve Mendelsohn. "We're seeing a direct impact."
He explained: "We have made so much progress over the past few years, and there's a fear that we're going backwards and LGBTQ people are going to lose their rights."
These were the last six people in the US to find out Donald Trump is president, watch their reaction
Time reported that Crisis Text Line received more than 2,000 texts – twice their average volume, as well – in the wake of the election. The service does not specialise in exclusively issues of gender and sexuality, but the large majority of the texts received on Wednesday from people who identify as LGBTQ.
"They were scared about the results of the election and how that might impact them or their friends," said data scientist Bob Filbin. " A lot of the concerns were around policy and how policy might change at the state or federal level."
Co-founder of Trans Lifeline, Greta Martela, said the Bay Area-based service received 426 callers on election night. She added that the future under the Trump administration does not look good for transgender people.
"We were hoping that we would have an election and things would get better," she said. "This is at a time when the Obama administration has been doing wonderful things for trans people, and it's all probably going to be undone. We're looking at four pretty bleak years."
An LGBTQ suicide prevention volunteer identified only as "Sam" called on people to be more understanding of the realities of the situation, and to avoid blindly optimistic clichés in an interview with New York magazine.
"Don't forget that this is real to people," they said. "The sun, yes, is going to rise the next day, as I found a lot of people saying.
"But for a lot of people, it doesn't feel that way. They feel alone in their communities and alone in their families."
Register for free to continue reading
Registration is a free and easy way to support our truly independent journalism
By registering, you will also enjoy limited access to Premium articles, exclusive newsletters, commenting, and virtual events with our leading journalists
Already have an account? sign in