White House press conference: When is it, how can I watch it, and what will Sean Spicer say?
After the press secretary's use of 'alternative facts' in his first statement, the scene is set for another testy showdown with the media – and you can stream it live here
Max Benwell
Monday 23 January 2017 15:37 Comments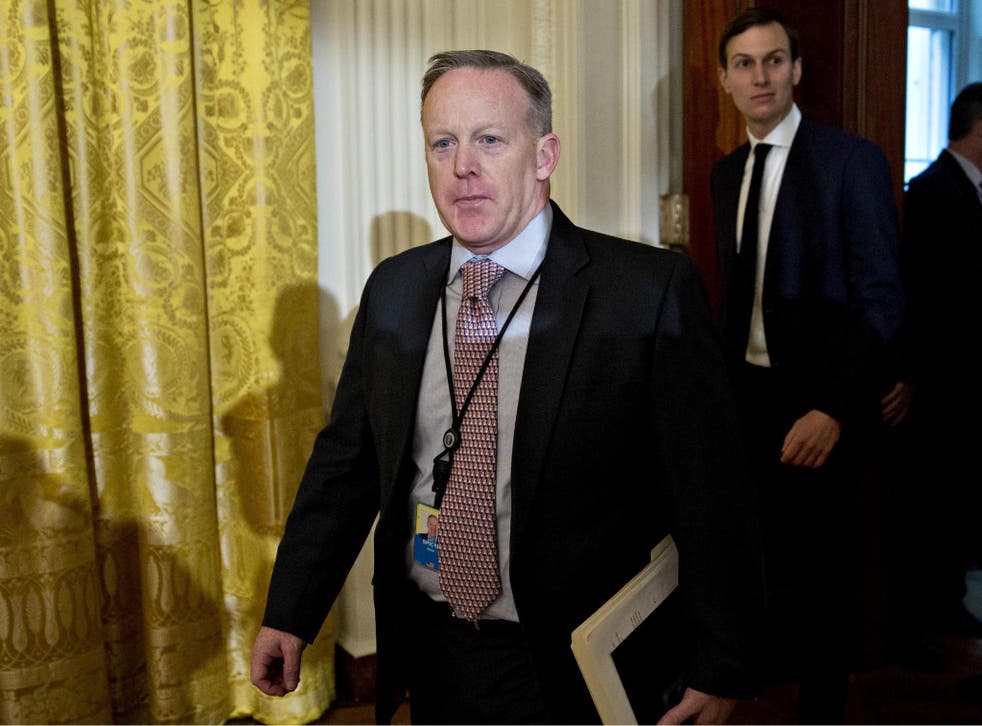 Donald Trump's press secretary Sean Spicer has only appeared once in front of the press since Friday's inauguration, but has already become one of the most talked about figures of the new administration.
His comments during a short statement caused outrage on Saturday, after he lied about how many people attended President Trump's swearing in, and falsely accused the press of "framing" images to minimise the size of the crowds.
"This was the largest audience to ever witness an inauguration, period," he told journalists – contrary to photo comparisons and figures provided by crowd experts. His false claim was later referred to by Mr Trump's spokeswoman Kellyanne Conway as a use of "alternative facts", a term that quickly set Twitter alight with a number of memes.
Kellyanne Conway argues with Chuck Todd over 'alternative facts'
Now there has been just enough time to fully digest what happened, it's time for his first official press conference, with many wondering what drama or scandal may arise this time.
When will the next press conference be?
According to Mr Spicer's official White House account, the briefing will be at 1:30pm EST on Monday 23. This is 10:30am on the West Coast, and 6.30pm for anyone in the UK.
How can I watch it?
The conference will be broadcast live by C-SPAN. You can tune in there, or by the power of video embed, watch it below:
Interestingly, there is a good chance CNN will not air the conference live, as they refused to do so on Saturday. Some have speculated this was because they predicted Mr Spicer would make too many false claims – a prediction that turned out to be true.
In pictures: Women of the world march against Trump

Show all 32
What will happen?
After Saturday's disastrous performance, Mr Spicer will likely be in damage control mode.
The White House has made three big announcements on tax cuts, Nafta, and global abortion funding, which will inevitably shift focus away from inauguration crowd sizes, and the administration's use of "alternative facts" regarding them.
This will likely lead to a more conventional press conference. However, like every part of President Trump's presidency, it is impossible to predict with complete confidence what happen. Common sense suggests Mr Spicer will go for a do-over, but in light of his pugnacious first performance there's no guarantee.
Register for free to continue reading
Registration is a free and easy way to support our truly independent journalism
By registering, you will also enjoy limited access to Premium articles, exclusive newsletters, commenting, and virtual events with our leading journalists
Already have an account? sign in
Join our new commenting forum
Join thought-provoking conversations, follow other Independent readers and see their replies