Donald Trump inauguration: Almost 100 arrested as police and protesters clash in first hours of new presidency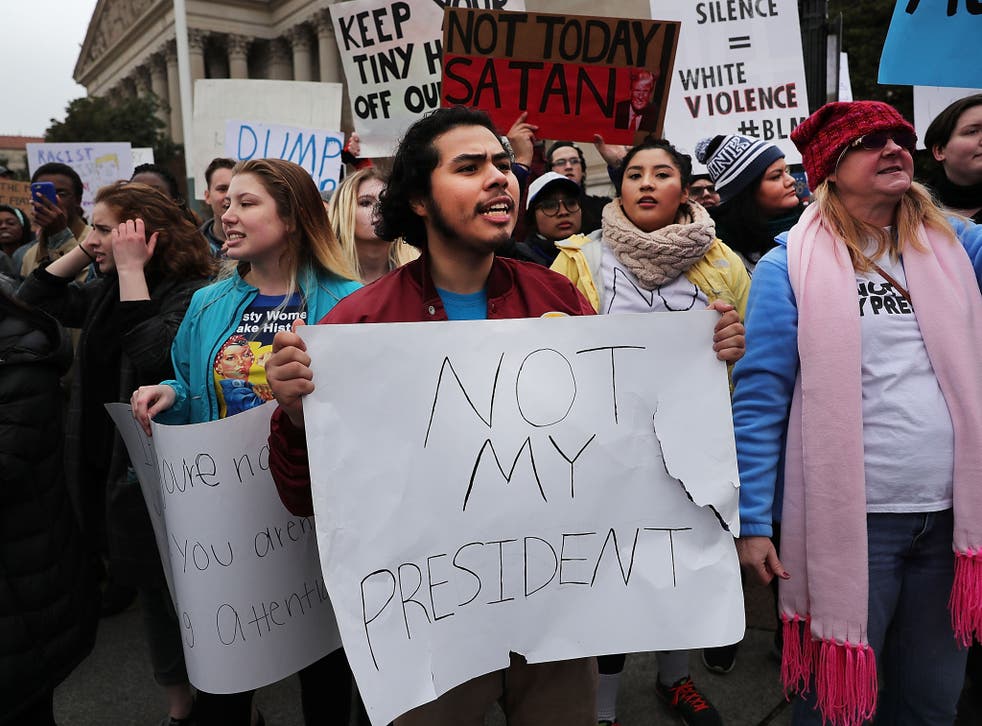 Within the first few hours of Donald Trump's presidency, protests have intensified as riot police have begun to engage with demonstrators hoping to disrupt the inauguration parade.
Metropolitan Police donned riot gear deployed tear gas and flashbangs to push against protesters who have congregated at the 13th and K street intersections. At least 95 people have been arrested according to multiple reports.
The election of minority President Trump sparked massive dissent across the country, as he campaigned on a platform that promoted regressive policy shifts – such as mass deportations, a ban on Muslim migration to the US, and has suggested that abortion be criminalised.
Many official protests are scheduled to descend upon Washington on the day after the inauguration, including the Women's March that projects more than 200,000 participants.
In pictures: Protests, pomp and Donald Trump

Show all 30
"It's important from Day One of Trump's administration that we make clear that we are going to be disrupting his agenda," Ramah Kudaimi, 30, of the Washington Peace Centre, told the New York Times. She added that Mr Trump's policies will be devastating to marginalised communities across the US.
"When communities are under attack, we are going to fight back."
The Trump administration has inspired a sense of urgency among human rights advocates, leading to massive contributions to groups like the ACLU and Planned Parenthood.
"If we were to wait for all the ill effects that could come from this, too much damage to our democracy would occur," legal director of Free Speech for People, Ron Fein, told the Washington Post. "It will undermine faith in basic institutions.
"If nothing else, it's important for Americans to trust that the president is doing what he things is the right thing … not that it would help jump-start a stalled casino project in another country."