Rain starts as Donald Trump begins first speech as President and people interpret it as a prophetic sign
While adversaries to the new President consider the rainfall to be a case of well-timed pathetic fallacy, others perceive the rain as the sign of a 'blessing'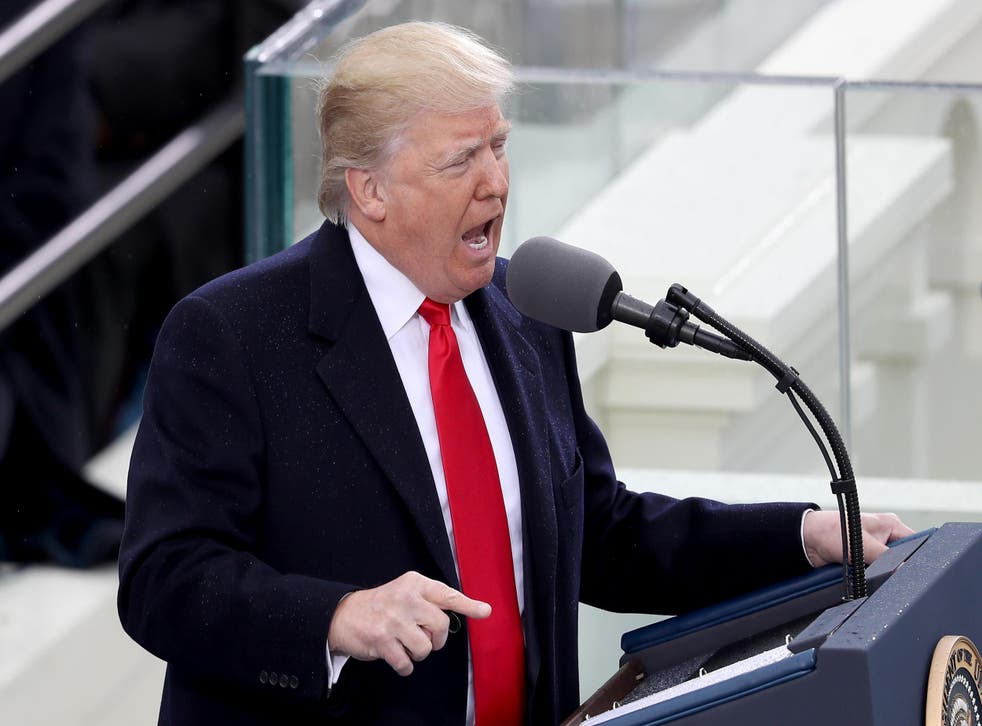 Rain started to fall the moment Donald Trump began giving his first speech as US President, in what has been perceived as an prophetic sign by supporters and opponents alike.
While adversaries to the new President considered the rainfall to be a case of well-timed pathetic fallacy — the sky shedding tears in response to the transition of power — others perceived the rain as the sign of a "blessing".
As the new leader took to the mic to make his first address to Americans as President, VIP guests on the Washington mall could be seen sporting plastic rain ponchos to protect them from the showers.
The biggest reaction to the rain came from social media users, who demonstrated divided opinions on what the timing meant for the future of the US, flooding Twitter with a myriad of interpretations.
Among opponents of Mr Trump, it was largely seen as an ominous sign. One Twitter user suggested the rain was "pathetic fallacy at its finest", while another tweeted: "Even God is crying".
Meanwhile, many Trump supporters saw it as a religious sign from above, indicating that the 45th US president was a "blessing" for the American people.
One wrote: "Rain is a sign of God's blessing", while another cited that, according to the Bible, rain is a sign of God's blessing.
Mr Trump had breached the subject of potential rain the day before his inauguration, saying the wet weather wouldn't bother him, because it would definitively prove he does not wear a wig.
While the rainfall and wind caused his hair to blow around during the landmark speech, the new US President managed to keep his blond comb-over largely dry.
Join our new commenting forum
Join thought-provoking conversations, follow other Independent readers and see their replies