Donald Trump returns to campaign trail with another rally in Orlando Florida
Old stomping ground might be reassuring territory for a President with record-low ratings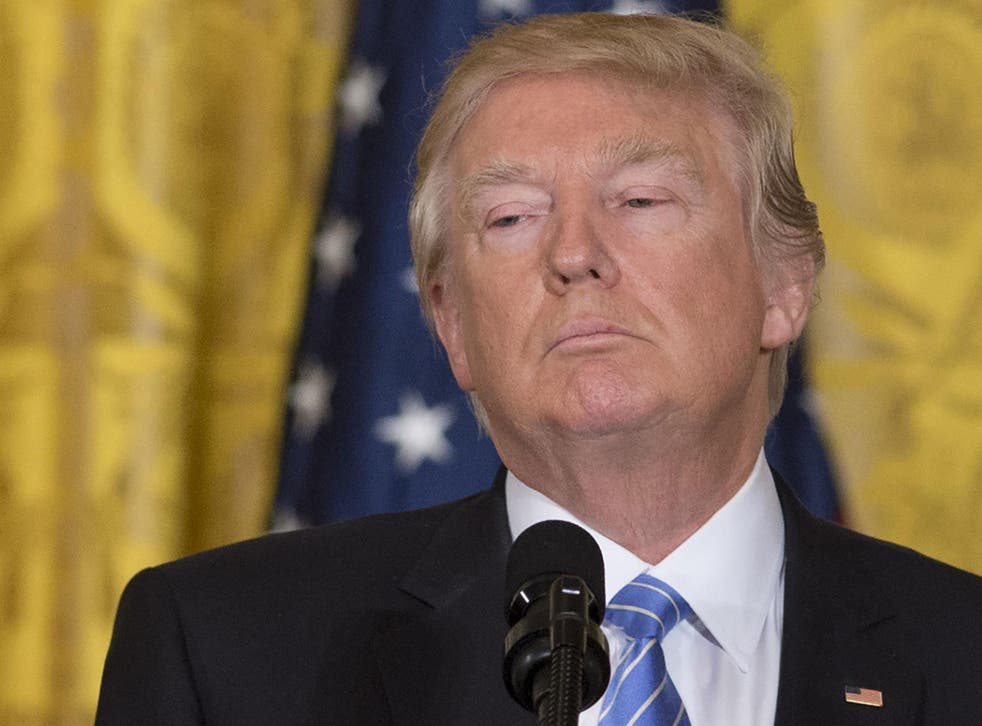 Donald Trump is holding another rally in Florida, his first campaign-style event since he toured the country before Christmas to say thank you to his supporters.
"Join me in Florida this Saturday at 5pm for a rally at the Orlando-Melbourne International Airport!" he tweeted.
Mr Trump suggested hosting the rally himself, according to Politico. The White House did not respond to request for comment.
Returning to his old stomping ground in he sunshine state, near to his Mar-a-Lago estate and where he cruised to victory over Hillary Clinton, could be a reassuring breather in the schedule given his record-low popularity ratings and his record-high number of executive actions.
It is also familiar territory for a President who continued to use the same campaign-style language, promising to fight Isis and crime and rip up the Nafta trade deal, in his Inauguration speech on Capitol Hill.
Mr Trump, who obtained support and validation through rallies and near contact with his supporters, has been isolated from such support in the White House, where he is surrounded by a small team of staff and who are embroiled in a string of controversies.
Donald Trump's inauguration speech was very similar to Bane's in The Dark Knight Rises
The event also gives Mr Trump the chance to be the centre of attention on stage, after he had to share the podium several times this week with Canadian Prime Minister Justin Trudeau and Israeli President Benjamin Netanyahu.
The President has engaged in a bitter attack upon the media, with his unelected chief strategist Steve Bannon declaring that the media were the "opposition".
Michael Flynn was forced to resign this week as nationals security adviser after it was leaked that he phoned the Russian ambassador last year to reassure them about sanctions and misled Vice President Mike Pence about it.
The nomination for Labour Secretary, fast food restaurant owner Andy Puzder, also dropped out after allegations of domestic violence resurfaced and Republican support evaporated amid claims of worker abuses.
Upon entering office, Mr Trump was the least popular President in modern political history, and a Gallup poll showed he had only 42 per cent approval whilst in office.
The rally in Florida follows the President's trip to Charleston, South Carolina, to attend the roll-out of the new Boeing 787-10 Dreamliner.
Register for free to continue reading
Registration is a free and easy way to support our truly independent journalism
By registering, you will also enjoy limited access to Premium articles, exclusive newsletters, commenting, and virtual events with our leading journalists
Already have an account? sign in
Register for free to continue reading
Registration is a free and easy way to support our truly independent journalism
By registering, you will also enjoy limited access to Premium articles, exclusive newsletters, commenting, and virtual events with our leading journalists
Already have an account? sign in
Join our new commenting forum
Join thought-provoking conversations, follow other Independent readers and see their replies