Donald Trump retweets rape allegations against Bill Clinton
Trump rejects calls to quit presidential race, saying 'I'd never withdraw'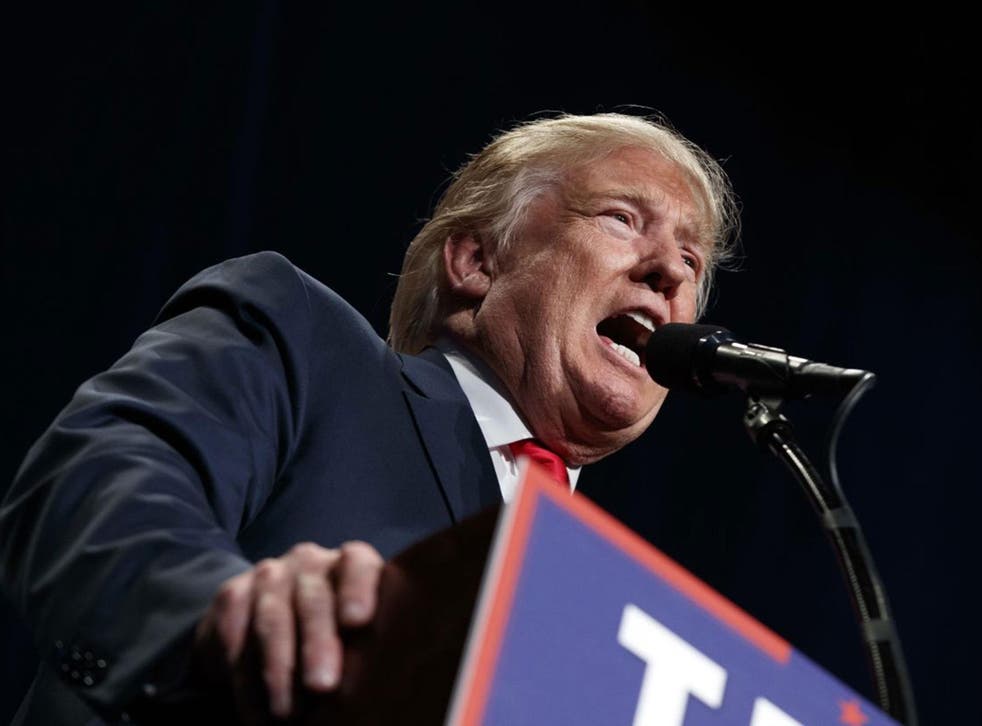 A defiant Donald Trump has retaliated against calls for him to withdraw from the presidential race by retweeting a woman who claims Bill Clinton raped her in 1978.
Following the release of a recording of Mr Trump saying he could do anything with women, including groping them, the Republican presidential threatened to raise the former president's infidelities.
"Bill Clinton has actually abused women and Hillary has bullied, attacked, shamed and intimidated his victims," he said in a video apology.
"We will discuss this more in the coming days. See you at the debate on Sunday."
On Saturday evening, Mr Trump retweeted a post by Juanita Broaddrick made Saturday morning saying: "Actions speak louder than words. DT said bad things! HRC threatened me after BC raped me."
He then retweeted Ms Broaddrick's second post: "Hillary calls Trump's remarks 'horrific' while she lives with and protects a 'Rapist'. Her actions are horrific."
On her account, she has pinned a tweet from 6 January which reads: "I was 35 years old when Bill Clinton, Ark. Attorney General raped me and Hillary tried to silence me. I am now 73....it never goes away."
Ms Broaddrick's accusations that Mr Clinton raped her in 1978 were never tested in criminal court.
He has long denied the allegations and Ms Clinton has declined to address them.
More Donald Trump tapes surface with crude sex remarks
Mr Clinton speech at a campaign rally in Milwaukee on Saturday was interrupted by accusations he is a rapist.
"No one can dispute the fact," Mr Clinton began, when someone in the audience shouted: "That you're a rapist!"
Another protester then repeatedly shouts: "Bill Clinton is a rapist!"
Mr Trump has said he will carry on as the Republican candidate for president despite numerous calls for him to drop out.
"I'd never withdraw. I've never withdrawn in my life," he told the Washington Post. "No, I'm not quitting this race. I have tremendous support."
Register for free to continue reading
Registration is a free and easy way to support our truly independent journalism
By registering, you will also enjoy limited access to Premium articles, exclusive newsletters, commenting, and virtual events with our leading journalists
Already have an account? sign in
Register for free to continue reading
Registration is a free and easy way to support our truly independent journalism
By registering, you will also enjoy limited access to Premium articles, exclusive newsletters, commenting, and virtual events with our leading journalists
Already have an account? sign in
Join our new commenting forum
Join thought-provoking conversations, follow other Independent readers and see their replies