Donald Trump says vaccinations are causing an autism 'epidemic'
Donald Trump claimed autism rates are 'totally out of control'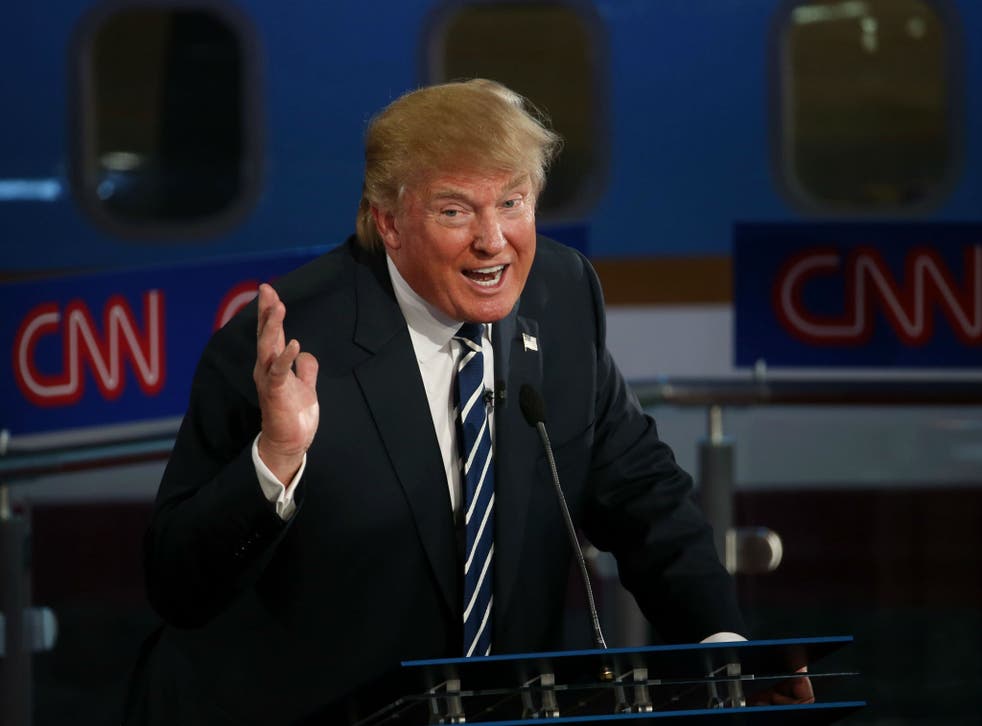 Donald Trump has linked vaccinations to what he dubbed an autism "epidemic" in during a presidential debate.
Mr Trump, who is the current frontrunner among the Republican presidential hopefuls, claimed autism rates have risen into an "epidemic" over the last few decades that is "totally out of control".
"Autism has become an epidemic. 25 years ago, 35 years ago, you look at the statistics, it's not even close. It has gotten totally out of control," said Mr Trump.
The property developer and TV personality said he had evidence of a relationship between autism and vaccinations after seeing an employee's child diagnosed with the disability following an adverse reaction to a vaccine.
"I've seen it," he claimed, "a beautiful child, went to have the vaccine… a week later got a tremendous fever, got very, very sick, now is autistic."
Mr Trump also suggested vaccinations given to babies and children where similar to those "pumped" into "a horse".
The Republican called for vaccinations to be administered in "smaller doses over a longer period of time".
Mr Trump made the comments after presidential candidate Ben Carson, a retired paediatric neurosurgeon, said there is no link between vaccinations and autism.
"The fact of the matter is, we have extremely well-documented proof that there's no autism associated with vaccinations," said Mr Carson.
CNN moderator Jake Tapper noted that if elected president Mr Trump would be in charge of the Centres for Disease Control and Prevention and the National Institutes of Health -"both of which say you are wrong".
The claims sparked an immediate backlash:
Mr Trump has repeatedly linked vaccinations to autism for a number of years.
In a 2007 press conference he said: "When I was growing up, autism wasn't really a factor. And now all of a sudden, it's an epidemic. My theory is the shots… I really think it does something to the children," Sun Sentinel reported.
Mr Trump is leading the Republican Presidential Nomination polls by over 10 points according to Real Clear Politics.
Join our new commenting forum
Join thought-provoking conversations, follow other Independent readers and see their replies