Trump's 'hatred' of sharks sees spike in donations to conservation charities
Mr Trump has previously tweeted about his distaste for sharks as recently as 2013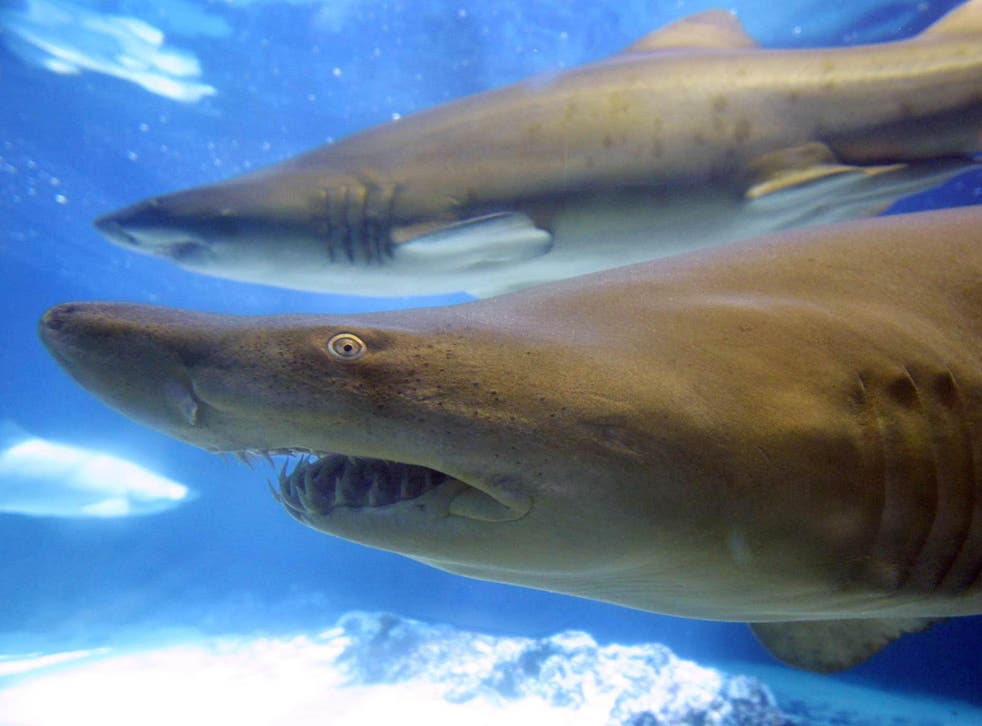 More than a decade ago, President Donald Trump allegedly sat around with his mistress watching television while talking about how much he hates sharks and would not mind if they al died
Now, those comments are coming back to bite him — in the sense that they are helping out the sharks of the world.
Donations have reportedly surged to shark conservation charities since Mr Trump's hate of sharks were unearthed in a previously unpublished interview conducted between the magazine In Touch and adult film actress Stormy Daniels — who claims she had an affair with Mr Trump in 2006, just a year after he married his current wife.
The charities, for their part, are pretty jazzed.
"It can certainly be a challenge to raise money for a species that most people fear," Cynthia Wilgren, the chief executive officer of the Atlantic White Shark Conservancy, told MarketWatch of their surging donations. "We have been receiving donations in Trump's name since the story was published."
Daniels says that she met with Mr Trump several times during her affair with him, and that he mentioned never giving money to shark charities while watching shark programming on television at one point.
Donald Trump's least presidential moments so far...

Show all 30
"I hope all sharks die," Daniels told In Touch in the interview, which was conducted before Mr Trump became president.
Others have taken a different approach to this new way to join the resistance, like an individual who adopted a 13-foot female white shark named Lola.
Lola, of course, is too big to be kept in the anonymous individual's pool or backyard pond, Newsweek reports, and is instead being tracked by the Shark Research Institute. That group, which has also seen a spike in their donations, says adopting a shark simply means paying $50 a year — or $150 for a lifetime adoption — and being notified whenever that shark is spotted.
Register for free to continue reading
Registration is a free and easy way to support our truly independent journalism
By registering, you will also enjoy limited access to Premium articles, exclusive newsletters, commenting, and virtual events with our leading journalists
Already have an account? sign in
Register for free to continue reading
Registration is a free and easy way to support our truly independent journalism
By registering, you will also enjoy limited access to Premium articles, exclusive newsletters, commenting, and virtual events with our leading journalists
Already have an account? sign in
Join our new commenting forum
Join thought-provoking conversations, follow other Independent readers and see their replies