Donald Trump slams door on Ted Cruz 'comeback'
The Texas senator had said he could re-enter the race if he regained support.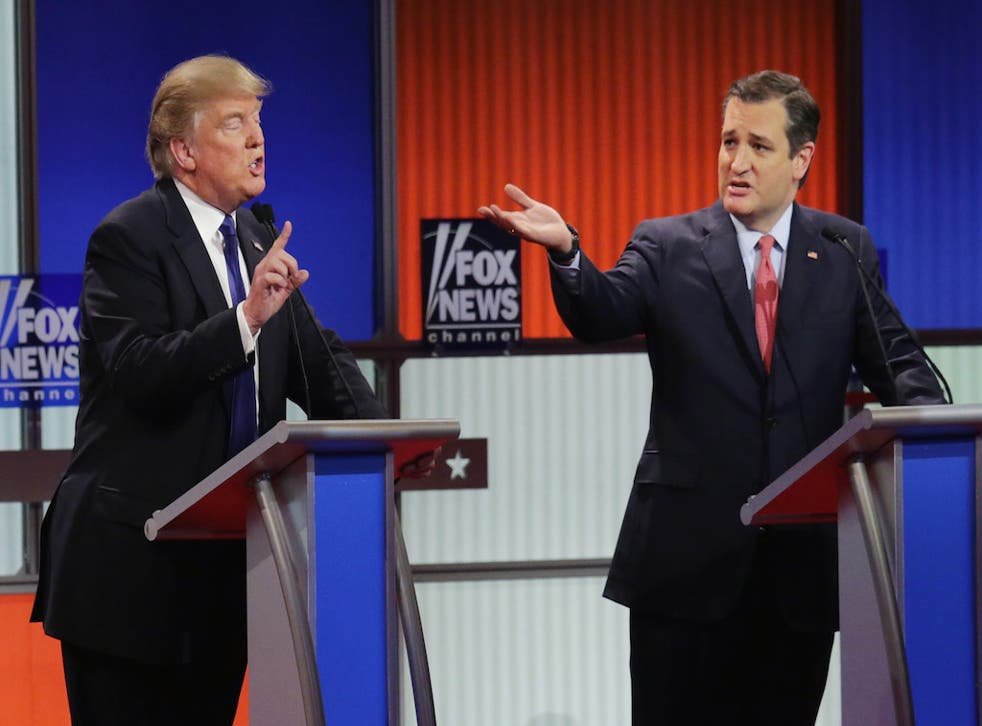 Donald Trump has paraded around for the past week as the presumptive Republican presidential nominee, after rivals Ted Cruz and John Kasich both dropped out of the race after the Indiana primary.
But, as voters in West Virginia and Nebraska hit the polls, Mr Cruz left the door open for a return to the race if he could recapture support.
Mr Trump emphatically slammed that door by handily winning both West Virginia and Nebraska. The final vote tallies are still being counted, but news outlets were able to call the races for Mr Trump almost immediately after polls closed.
Mr Cruz said that he suspended his campaign because he didn't see a path to victory, but on Tuesday, he told Fox News that "if that changes, we will certainly respond accordingly."
"Let's be very clear, if there is a path to victory — we launched this campaign intending to win."
After West Virginia and Nebraska, there appears to be less path to victory for Mr Cruz than there was when he suspended his campaign last week.
These clear victories will likely bring Mr Trump within 100 delegates of the Republican presidential nomination. With no competition, the real estate magnate will cruise to the nomination, where he'll face another fight.
Several top Republicans, including Speaker of the House Paul Ryan and former presidents George H. W. Bush and George W. Bush, have declined to support Mr Trump in the general election.
Mr Trump has said he plans to meet party leaders in the coming weeks to help smooth over differences.
Follow @PaytonGuion on Twitter.
Register for free to continue reading
Registration is a free and easy way to support our truly independent journalism
By registering, you will also enjoy limited access to Premium articles, exclusive newsletters, commenting, and virtual events with our leading journalists
Already have an account? sign in
Register for free to continue reading
Registration is a free and easy way to support our truly independent journalism
By registering, you will also enjoy limited access to Premium articles, exclusive newsletters, commenting, and virtual events with our leading journalists
Already have an account? sign in
Join our new commenting forum
Join thought-provoking conversations, follow other Independent readers and see their replies