Donald Trump 'should be ashamed' of inauguration crowd remarks at CIA headquarters, ex-director says
John Brennan 'saddened and angered' by President's words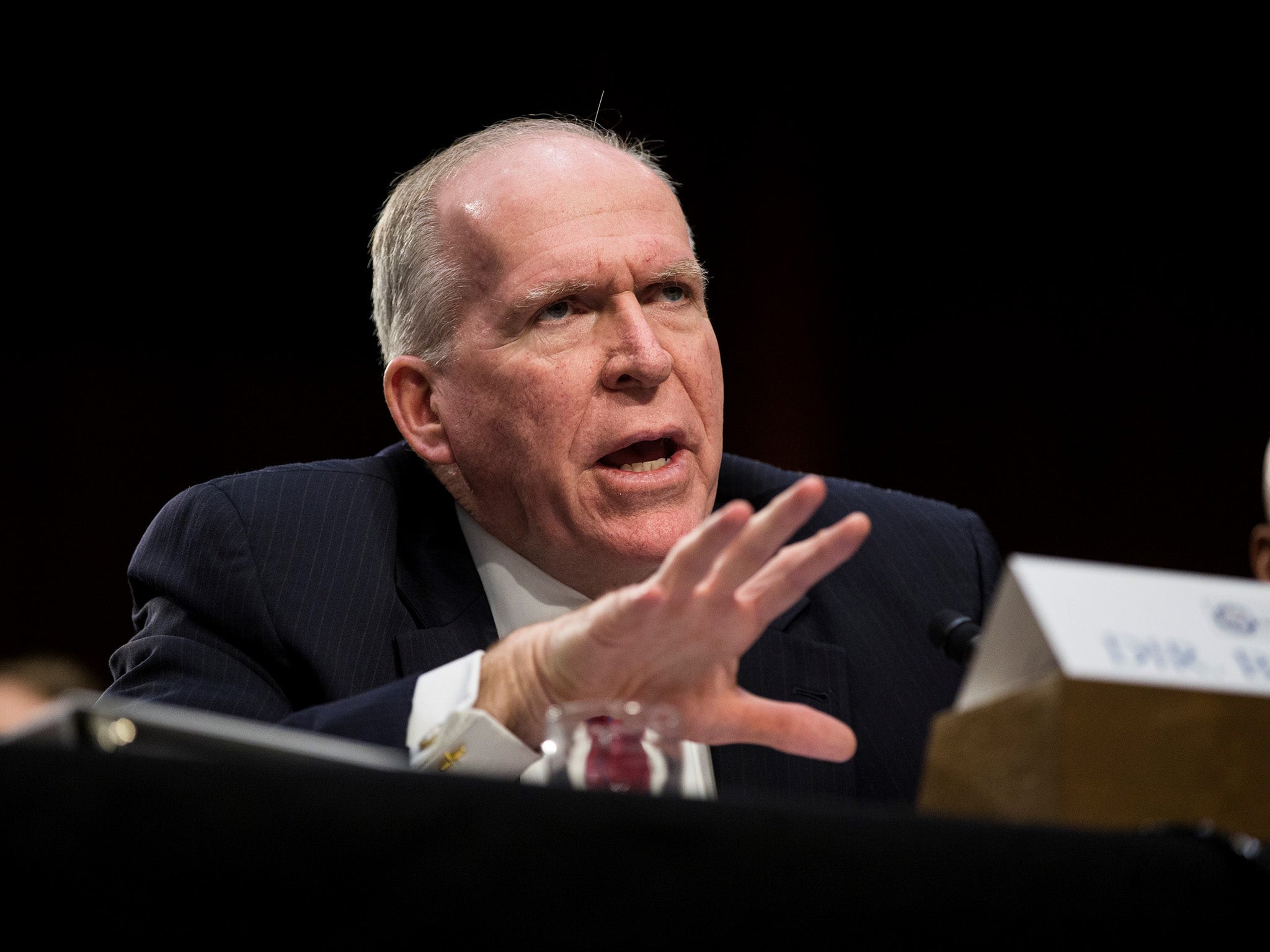 The former director of the CIA has said Donald Trump "should be ashamed of himself" for "despicable" and "self-aggrandising" comments he made during a visit to the agency's headquarters.
Mr Trump used part of his speech, standing in front of a memorial wall to agents killed on duty, to criticise journalists as the most "dishonest human beings" and to inflate the number of people who attended his inauguration—1.5 million, he said, rather than 250,000.
He also told officials: "There is nobody that feels stronger about the intelligence community and the CIA than Donald Trump. I am so behind you. You're going to get so much backing."
In pictures: Women of the world march against Trump
Show all 32
In recent weeks Mr Trump likened the leak of unverified intelligence material to living in Nazi Germany and has repeatedly dismissed the assessments of the FBI and CIA that Russia meddled in November's election.
John Brennan, a former counter-terrorism adviser to President Barack Obama, said he was "deeply saddened and angered at Donald Trump's despicable display of self-aggrandisement in front of CIA's memorial wall of agency heroes". "Trump should be ashamed of himself," he added.
During his 15-minute speech, Mr Trump said: "The wall behind me is very, very special. These are really special, amazing people. Very few people can do the job you people do."
His press secretary Sean Spicer later told reporters: "He has been very, very clear that while he may have differences sometimes with the leadership of the intelligence community, that the work of the individuals—men and women who tirelessly support the analysis and readings of the intelligence community—is something that he will continue to show his support for and his thanks."
"That was one of the more disconcerting speeches I've seen," one senior US intelligence official told the Washington Post. "He could have kept it very simple and said, 'I'm here to build some bridges.' But he spent 10 seconds on that, and the rest was on the crowd size."
The visit to Langley, Virginia, was one of several the new President will make to federal agencies.
Mr Spicer also used his first press conference in his new role to complain of "deliberate false reporting" of the size of the inauguration crowd as well as an erroneous report, which had been corrected prior to his speech, that a bust of Martin Luther King Jnr had been removed from the Oval Office.
"Photographs of the inauguration process were intentionally framed in a way ... to minimise the enormous support that had gathered on the National Mall," he said.
He added that the Trump administration was "going to hold the press accountable," partly by reaching the public through social networking sites.
Join our commenting forum
Join thought-provoking conversations, follow other Independent readers and see their replies