Donald Trump thanks African-Americans for not voting in US presidential election
President-elect says voters who stayed at home did so because 'they felt good about me'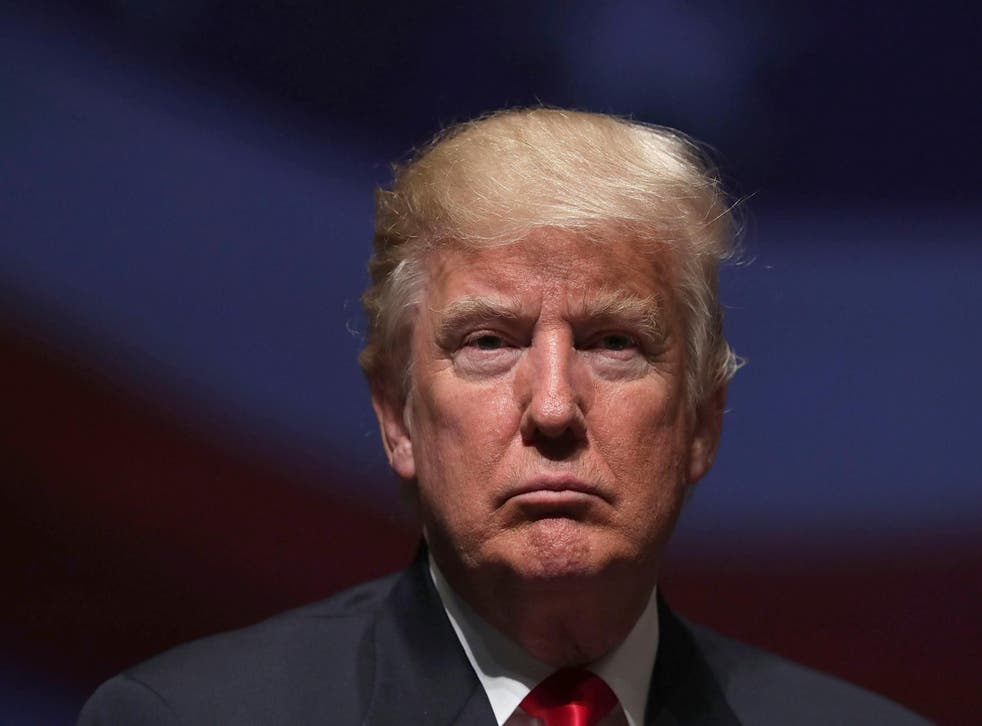 Donald Trump has thanked African-Americans for not voting in the US presidential election.
The President-elect told a rally in Grand Rapids, Michigan, that black voters who stayed at home on Election Day were "almost as good" as those who voted for him.
Mr Trump said: "The African-American community was great to us. They came through, big league. Big league.
"And frankly if they had any doubt, they didn't vote, and that was almost as good because a lot of people didn't show up, because they felt good about me."
Exit polls suggest Mr Trump received the support of just eight per cent of black voters compared to 89 per cent for his Democrat rival, Hillary Clinton.
Despite this, Mrs Clinton won a smaller proportion of votes from ethnic minorities, including African-Americans, than Barack Obama in 2008 and 2012. The current President garnered 93 per cent of black Americans' votes in the 2012 election.
Mr Trump is currently on a victory tour of the states that delivered him victory in the 8 November election. Michigan was one of the previously Democrat states that he was able to turn, although a state-wide recount could theoretically alter that result.
Donald Trump's most controversial quotes

Show all 14
The President-elect repeated his populist message during the rally. He said: "The American people will be in charge. Your voice, your desires, your hopes, your aspirations, you will never again fall on deaf ears."
He also reiterated his pledge to "build a wall" along the US-Mexico border, saying: "We have people coming into our country by the thousands, thousands and thousands of people and now I don't have to campaign so I don't have to say Hillary's going to increase it by 550 percent.
"No, I don't have to say it anymore. Isn't it nice?"
The rally was interrupted by several protestors who were removed from the venue after the President-elect ordered security staff to "Get 'em out of here".
Trump says 'lock her up' chant only 'plays great before the election'
It comes as a leaked report by the Central Intelligence Agency (CIA) said Russia interfered in the presidential election in order to promote Mr Trump.
Reports said US intelligence officials had concluded with "high confidence" that Russia was involved in hacking Democratic Party computers and handing secret documents to WikiLeaks to publish.
Sources said the fact Republican Party computers were also hacked but their contents not released showed Russia was intentionally attempting to assist Mr Trump.
The President-elect's team responded to the suggestion by saying: "These are the same people that said Saddam Hussein had weapons of mass destruction.
"The election ended a long time ago in one of the biggest Electoral College victories in history. It's now time to move on and 'Make America Great Again.'"
President Barack Obama has ordered a full investigation into the reports.
Register for free to continue reading
Registration is a free and easy way to support our truly independent journalism
By registering, you will also enjoy limited access to Premium articles, exclusive newsletters, commenting, and virtual events with our leading journalists
Already have an account? sign in
Register for free to continue reading
Registration is a free and easy way to support our truly independent journalism
By registering, you will also enjoy limited access to Premium articles, exclusive newsletters, commenting, and virtual events with our leading journalists
Already have an account? sign in
Join our new commenting forum
Join thought-provoking conversations, follow other Independent readers and see their replies