Donald Trump may help thaw 'frozen' US-Russia relations, Kremlin says
Moscow's hoping for change after the departure of Barack Obama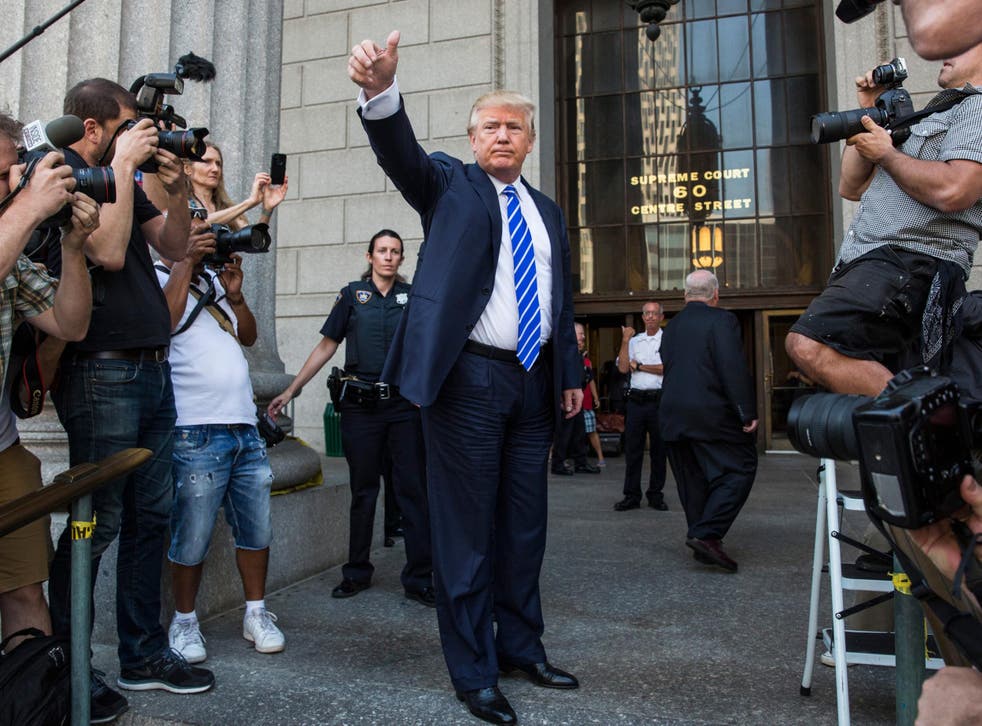 Russia is hoping for a "more constructive" relationship with the United States after Donald Trump's inauguration despite announcing all dialogue between the countries was "frozen", a Kremlin spokesman has said.
Dmitry Peskov had said on Wednesday: "We don't communicate with one another, or we do so minimally."
But the arrival in the White House of Mr Trump, who has praised President Vladimir Putin as a "great" leader and dismissed the CIA and FBI's assessment that Russia was behind the hacking of Hillary Clinton's emails, is seen as cause for hope in Moscow.
World reaction to President Trump: In pictures

Show all 29
Mr Peskov said: "We're not wearing rose-tinted glasses, we have no illusions about any breakthroughs, but hope for a more constructive approach."
Deputy Foreign Minister Sergei Ryabkov said Russia was examining how it would approach the incoming administration when it takes office on 20 January.
"We are of course actively working on a constructive agenda for our relations [with the United States] after the arrival of the new administration," he was quoted by the state RIA news agency as saying.
He claimed the world was undergoing its stormiest period for decades.
Talk of a freeze came after a series of strong public statements by US politicians including President Barack Obama, after the CIA and FBI both said they believed Russia was behind the hacking of emails relating to Hillary Clinton during the presidential election.
On Tuesday, Republican senator John McCain said Russia's involvement in hacking US systems during presidential election campaigns threatens to "destroy democracy" in its current form.
The senator for Arizona warned there may soon be an "unraveling of the world order" and criticised the "absolute failure of the American leadership" to improve relations with Moscow.
The US State Department moved quickly to dismiss Mr Peskov's claim about the freeze. Spokesman John Kirby said: "It's difficult to know exactly what is meant by this comment, but diplomatic engagement with Russia continues across a wide range of issues.
"That we have significant differences with Moscow on some of these issues is well known, but there hasn't been a break in dialogue."
Reuters contributed to this report.
Register for free to continue reading
Registration is a free and easy way to support our truly independent journalism
By registering, you will also enjoy limited access to Premium articles, exclusive newsletters, commenting, and virtual events with our leading journalists
Already have an account? sign in
Register for free to continue reading
Registration is a free and easy way to support our truly independent journalism
By registering, you will also enjoy limited access to Premium articles, exclusive newsletters, commenting, and virtual events with our leading journalists
Already have an account? sign in
Join our new commenting forum
Join thought-provoking conversations, follow other Independent readers and see their replies