The only people who wouldn't vote for Donald Trump were his neighbours
He won every other county in the state of New York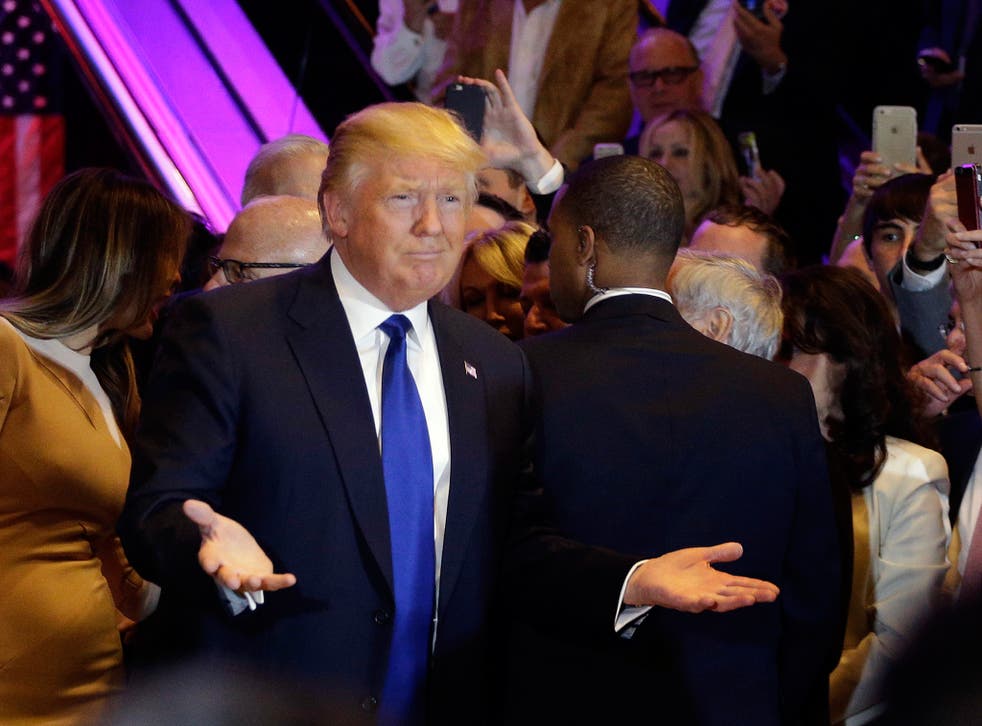 Donald Trump trounced his competition in the New York primaries, beating out his closest opponent - Ohio Gov John Kasich - by more than double, which breathed new life in the GOP front-runner's campaign. Indeed, Mr Trump painted the state red in every county except one: his home borough of Manhattan.
Despite the multiple skyscrapers that bear Mr Trump's name, the Ohio governor won Manhattan with 45.8 per cent of the vote, scraping by the business mogul's 41.8. The loss may not have been reflected in the skyline however, as the Empire State Building lit itself red for Mr Trump, who omitted the results from his victory speech.
The state was what mattered, after all.
"We've been all over New York state," he told a crowd of supporters at Trump Tower on Tuesday night. "The people of this state truly are great and amazing people."
Mr Trump made off with 89 delegates, Mr Kasich won only three, and Texas Sen Ted Cruz - who has proven to be a thorn in the front-runner's side after sweeping Colorado and Wyoming - received none.
The Associated Press said that the loss in Manhattan reflected an apparent weakness Mr Trump has amongst "Rockefeller Republicans," or more moderate, wealthy conservatives. The results in Manhattan mirror Mr Trump's loss to Florida Sen Marco Rubio in Washington DC, and his loss to Mr Kasich in Chicago.
Additionally, Manhattan is home to 10 times more registered Democrats to Republicans, according to the AP, and Mr Kasich's victory in the borough comes from only 24,887 votes. Democratic voters, on the other hand, cast 267,723 ballots.
Mr Trump still dominated New York city, winning with more than 60 per cent in three of the five boroughs, and 80 per cent in Staten Island.
Manhattan voters seemed to prefer to keep Mr Trump on the island in his penthouse atop Trump Tower rather than the alternative - in Washington behind a desk in the Oval Office of White House.
Join our new commenting forum
Join thought-provoking conversations, follow other Independent readers and see their replies