Donald Trump launches fresh attack on Puerto Rico: 'Electric and infrastructure was disaster before hurricanes'
Third of population still lacks access to clean drinking water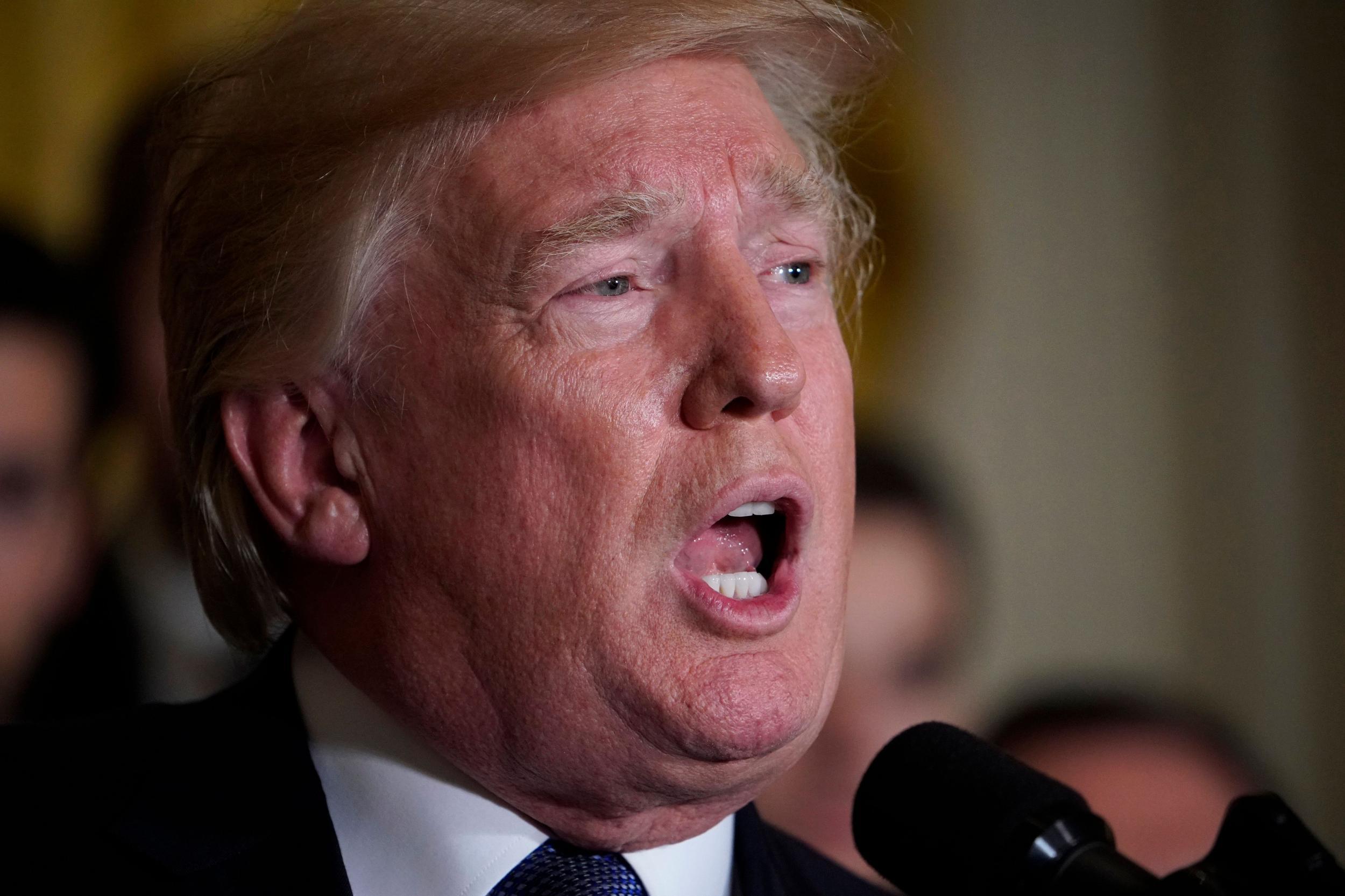 Donald Trump has launched a fresh attack on Puerto Rico, saying he will not keep emergency workers on the devastated island "forever".
The US President, quoting author Sharyl Attkisson, accused Puerto Ricans of creating a looming financial crisis "largely of their own making".
"A total lack of accountability say the Governor," he said on Twitter. "Electric and all infrastructure was disaster before hurricanes. Congress to decide how much to spend.
"We cannot keep FEMA, the Military & the First Responders, who have been amazing (under the most difficult circumstances) in P.R. forever!"
It is not clear which governor Mr Trump was referring to.
Despite the 71-year-old's claims Puerto Rico has "survived" the hurricane, 84 per cent of the island is still without electricity, while a third of the population lacks clean drinking water.
Hurricane Maria devastated the US territory on 20 September, leaving it without any power and homes destroyed.
Puerto Rico Mayor rebukes Trump for calling her nasty by wearing 'Nasty' t-shirt on TV
After an underwhelming response by FEMA, the US federal disaster relief agency, the mayor of the island's capital took to begging Mr Trump for more assistance.
"We are dying here," Carmen Yulin Cruz told reporters at a press conference late last month. "I cannot fathom the thought that the greatest nation in the world cannot figure out the logistics for a small island of 100 miles by 35 miles."
Donald Trump's least presidential moments so far...
Show all 30
She added: "So, Mr Trump, I am begging you to take charge and save lives."
The President responded, accusing Puerto Rican officials of wanting "everything to be done for them".
"The military and first responders, despite no electric, roads, phones etc., have done an amazing job," he wrote on Twitter. "Puerto Rico was totally destroyed."
Last week, Mr Trump suggested the government debt accumulated by Puerto Rico would have to be wiped out to help it recover from the natural disaster.
The island is struggling with a long-term debt crisis that led it to declare a form of bankruptcy earlier this year.
As of May 2016, it had debt of around $70bn and a $44bn unfunded pension shortfall.
Join our commenting forum
Join thought-provoking conversations, follow other Independent readers and see their replies