New York attorney general calls Trump University 'straight up fraud'
Attorney General Eric Schneiderman filed a lawsuit against Mr Trump in 2013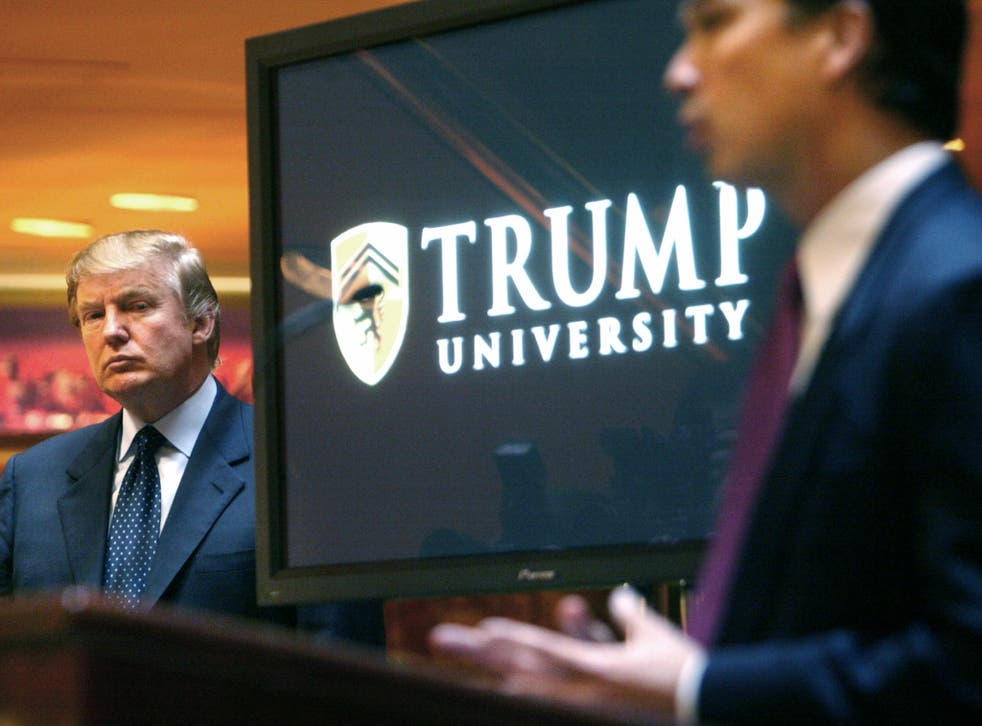 New York's attorney general spoke directly about Donald Trump's controversial educational venture, calling Trump University "straight up fraud".
Speaking on two morning news shows, Eric Schneiderman reinforced accusations made against Mr Trump, who he says was instrumental in deceiving students who participated in the for-profit programme.
""It's fraud. This is straight up fraud," he said on MSNBC's Morning Joe.
"The law is very clear. The law protects the gullible as well as the sophisticated," Mr Schneiderman added. "As we've seen over the course of the last year, there are a lot of people who fall for Mr Trump's promises and rhetoric."
Mr Schneiderman's lawsuit against Mr Trump is one of three that the New York business mogul faces - including two class action lawsuits filed in California.
The state of New York filed suit against Mr Trump, the Trump Entrepreneur Institute (formerly Trump University), and former president of the school Michael Sexton in August 2013. The lawsuit alleges that Trump University defrauded consumers out of $40m (£28m) between 2005 and 2011.
People who will flee America if Donald Trump wins

Show all 8
"Mr Trump used his celebrity status and personally appeared in commercials making false promises to convince people to spend tens of thousands of dollars they couldn't afford for lessons they never got," Mr Schneiderman said in a 2013 statement.
The attorney general told MSNBC on Thursday that it is his first priority to get consumers' money returned, adding that Mr Trump had previously tried to settle the case.
Mr Schneiderman does not expect to go to trial until after the election.
At a San Diego campaign rally, Mr Trump denied ever having tried to settle in the lawsuit.
"I could have settled this case many times, but I don't want to settle cases when we are right. I don't believe in it. And when you start settling cases, you know what happens? Everybody sues you because you get known as settler. One thing about me, I am not known as a settler," he said.
Mr Trump tweeted that he plans to reopen Trump University one he wins the case.
"After the litigation is disposed of and the case won," he wrote. "I have instructed my execs to open Trump U(?), so much interest in it! I will be pres."
Join our new commenting forum
Join thought-provoking conversations, follow other Independent readers and see their replies