US defence secretary James Mattis distances himself from Donald Trump's attack on media
The former general spoke to reporters while in Abu Dhabi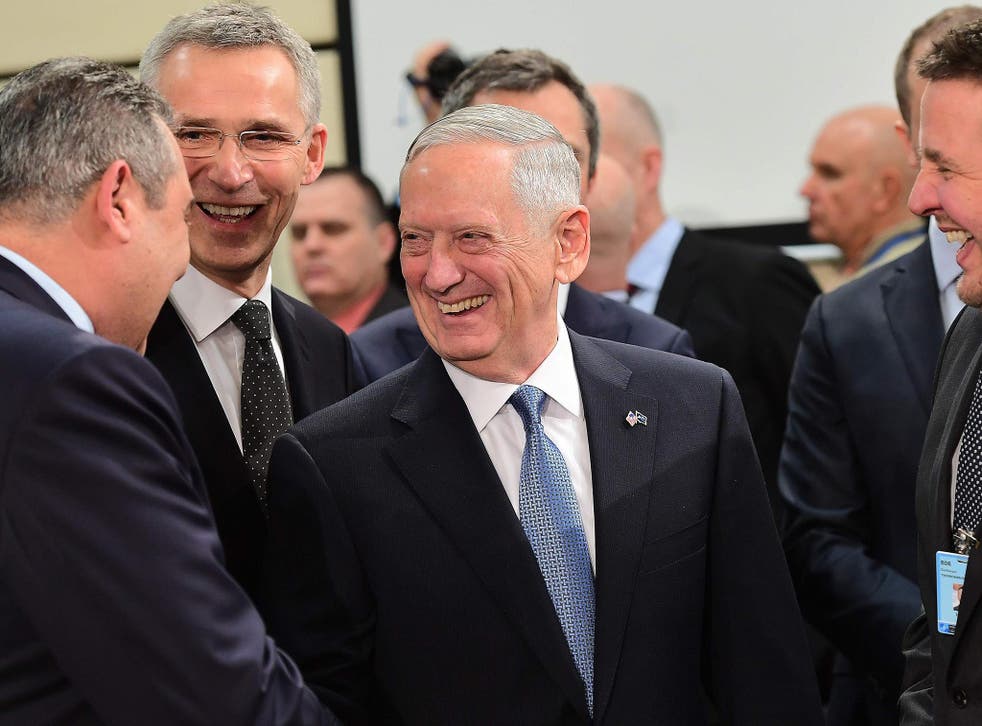 America's defence secretary James Mattis has distanced himself from Donald Trump's repeated attacks on the media saying that he has "no issues" with the press.
The former Marine Corps general, nick-named Mad Dog, spoke as Mr Trump delivered another scathing attack on the press, telling a rally in Florida that the "media will never get away with lies".
The president has repeatedly condemned the media, accusing them of creating "fake news", even as he delivers falsehoods and statements that are not true. Earlier this week, he called the media "the enemy" of the American people, saying it had its own agenda.
But Mr Mattis, during his first visit to the Middle East as a member of Mr Trump's cabinet, made clear that he had no intention of repeating the president's comments.
Asked whether he agreed with Mr Trump's remarks, Mr Mattis said: "I've had some rather contentious times with the press. But no, the press, as far as I'm concerned, are a constituency that we deal with. And I don't have any issues with the press, myself."
Donald Trump says General Mattis and him disagree on torture
Reuters said that Mr Mattis, who was in Abu Dhabi, announced that he had been forced to cancel a planned trip to Afghanistan because of bad weather.
He said that 2016 had been "pretty disastrous" for the Taliban in Afghanistan. And he said he had spoken with top US military commander in the country, along with Afghan president Ashraf Ghani, about the next steps that need to be taken to counter the militants. "We're putting our thoughts together now," he said.
On Saturday evening, Mr Trump held a campaign-style rally in Florida, where he delivered a rousing speech to his supporters.
Very quickly, he pounced on the issue of the media.
"Many of our greatest presidents fought with the media and called them out on their lies," he said. "When the media lies to the people I will never let them get away with it."
Amid reports of chaos and confusion inside the White House, Mr Trump claimed his administration was running like a "fine-tuned machine".
Join our new commenting forum
Join thought-provoking conversations, follow other Independent readers and see their replies