Donald Trump Muslim immigration ban: US airports already refusing visa holders entry
Charities warn those with green cards from listed countries against travelling outside America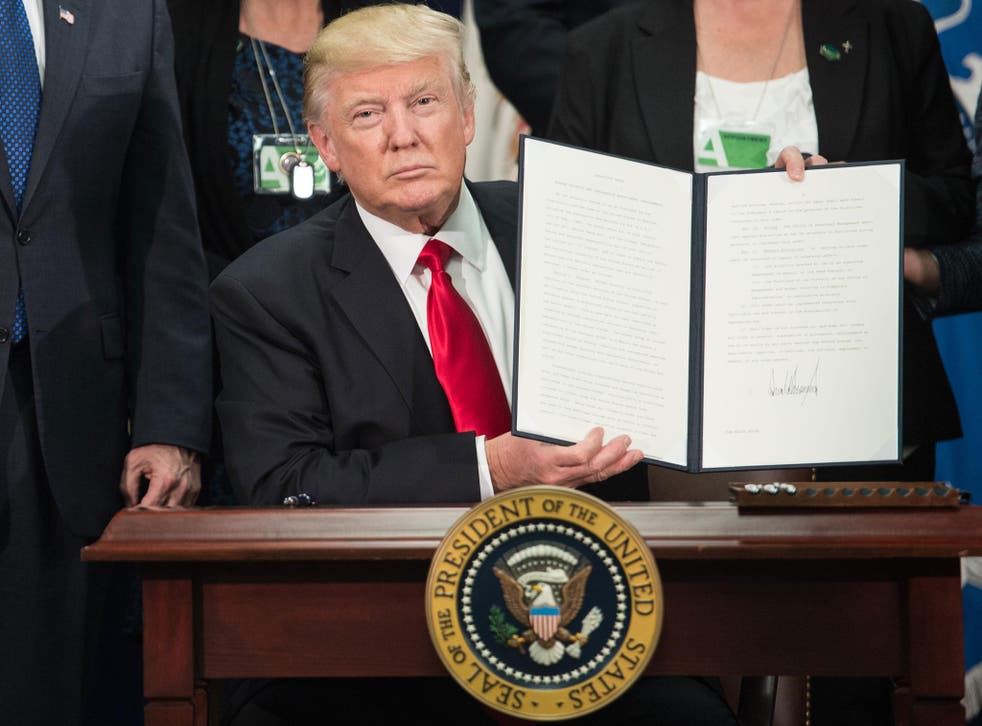 Green card and visa holders were being blocked from boarding US-bound flights within hours of Donald Trump issuing an executive order limiting immigration from several Muslim countries, according to reports.
US airports were also said to have ordered some passengers who had managed to board flights to return to their point of origin, according to the Arab-American Anti-Discrimination Committee (ADC).
ADC's policy director Abed Ayoub warned visas were being denied with immediate effect and the ban would also apply to green card holders attempting to return to the US overnight.
Mr Trump suspended refugee admissions to the country for 120 days as part of measures he claimed would "keep radical Islamic terrorists out of the US".
The executive order, titled "Protecting the Nation From Foreign Terrorist Entry Into The United States", also banned Syrian refugees indefinitely until "significant changes" are made, and halved the annual cap on refugees to 50,000.
The order will affect people from "countries of particular concern", which is expected to include Syria, Iraq, Iran, Libya, Somalia, Sudan and Yemen.
The ADC warned against green card holders from the listed countries from travelling outside the US until the ban is lifted.
Republicans 'openly considering Donald Trump's emotional stability'
The organisation also urged undocumented immigrants to be careful not to reveal their identities on social media.
Customs officials said the number of people who arrived in the US and were turned back was not immediately available.
"It takes time to collect all the numbers," a spokesperson told the New York Daily News.
"It will be a decision from the highest levels of The Department of Homeland Security to decide if and when the data may be available."
The order provoked international outcry from human rights and humanitarian groups, with the United Nations' refugee agency (UNHCR), International Organisation for Migration and Amnesty International all condemning the ban.
Join our new commenting forum
Join thought-provoking conversations, follow other Independent readers and see their replies