Vladimir Putin says Donald Trump has confirmed his willingness to improve US-Russia relationship
President-elect tells Russian counterpart he is 'willing to normalise Russian-American relations'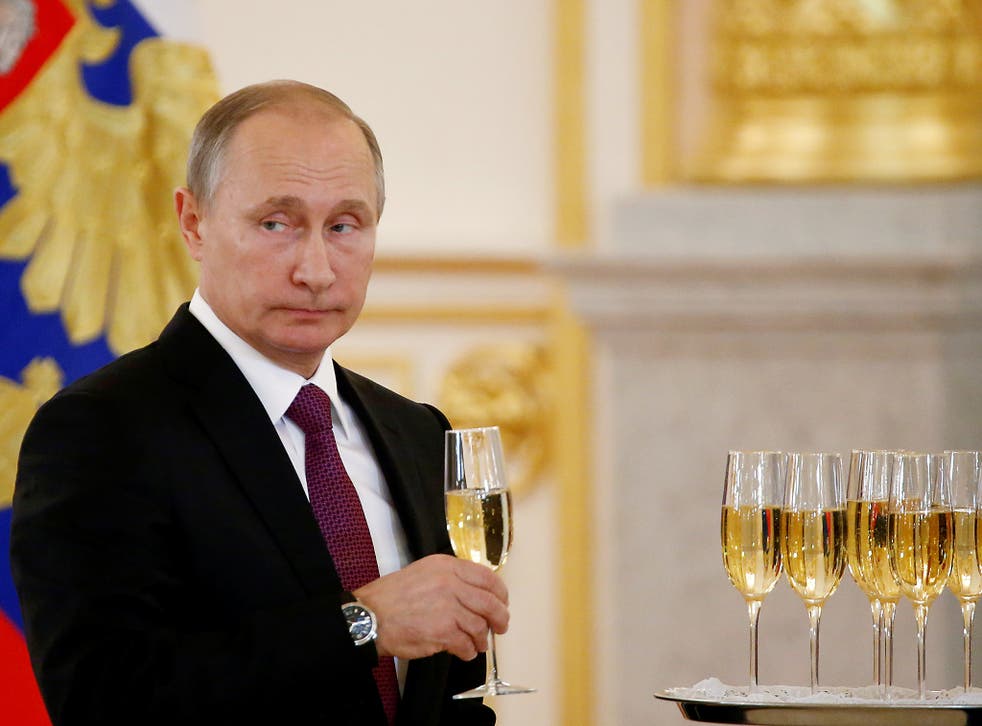 Vladimir Putin has said he will meet Donald Trump to discuss "normalising Russian-American relations" after speaking with him over the phone.
The Russian President has opened his relationship with the President-elect on warm terms after they shared mutual praise during the election campaign, with Mr Trump's shock victory sparking spontaneous applause in the State Duma.
"The President-elect confirmed he is willing to normalise Russian-American relations," Mr Putin told a news conference in Peru.
Putin: Russia ready to restore US relations after Trump win
"I told him the same. We did not discuss where and when we would meet."
He was speaking in Lima following the APEC economic summit, saying he also thanked Barack Obama "for the years of joint work" and offered an open invite to Russia.
The pair talked for four minutes about Ukraine and Syria crisis, the White House said, with footage showing the two leaders stepping aside ahead of a meeting with close aides before shaking hands and taking their seats.
Relations between Washington and Moscow have deteriorated rapidly in the wake of the Ukraine crisis and annexation of Crimea, encounters between Russian and Nato military assets, sanctions and the Syrian civil war.
Russia is backing President Bashar al-Assad's regime, while the US supports anti-government rebels fighting Isis – although that position could change under the Trump administration.
World reaction to President Trump: In pictures

Show all 29
The President-elect's overtures have sounded alarm bells in Baltic states fearing new expansionist attempts by Russia, as well as those hoping for increased pressure from the US over reports of civilian deaths in the Kremlin's campaign of Syrian air strikes.
Mr Obama said reserved the right to speak out if Mr Trump or his policies breach certain "values or ideals" on Sunday.
"As an American citizen who cares deeply about our country, if there are issues that have less to do with the specifics of some legislative proposal or battle or go to core questions about our values and ideals, and if I think that it's necessary or helpful for me to defend those ideals, I'll examine it when it comes," the outgoing President told reporters.
He spoke out vigorously throughout the campaign against Mr Trump's calls for banning Muslim immigrants, deporting millions of people living in the US illegally, repealing "Obamacare," and cancelling the Paris climate deal, among other issues.#
Additional reporting by Reuters
Join our new commenting forum
Join thought-provoking conversations, follow other Independent readers and see their replies